So much has changed in the last six months. We went from a pretty normal routine to complete isolation due to Corona Virus and now semi social distancing with an uncertain future. The six months between Cannon turning three and three and a half was so exciting and fun (recapped here)
Cannon LOVED going to school until mid march when schools went online. Online preschool was NOT a great match for Cannon. Zoom meetings usually ended in meltdowns (Cannon is usually a really steady kid so that was not fun) we did our best to keep his learning going but we were not home schooling.
Before the lock down we enjoyed story and play time at the library.
Emmy enjoyed extra time with her brother, I love how close these two are.
In February we got Cannon all ready to play his first season of soccer, unfortunately the spring season was cancelled but we are hopeful he might play this fall.
We celebrated Valentine's day with friends, I love how much this kiddo enjoys celebrating even the "little holidays"
Mid February, Cannon got his last haircut. I can't decide if I love or hate his long floppy hair.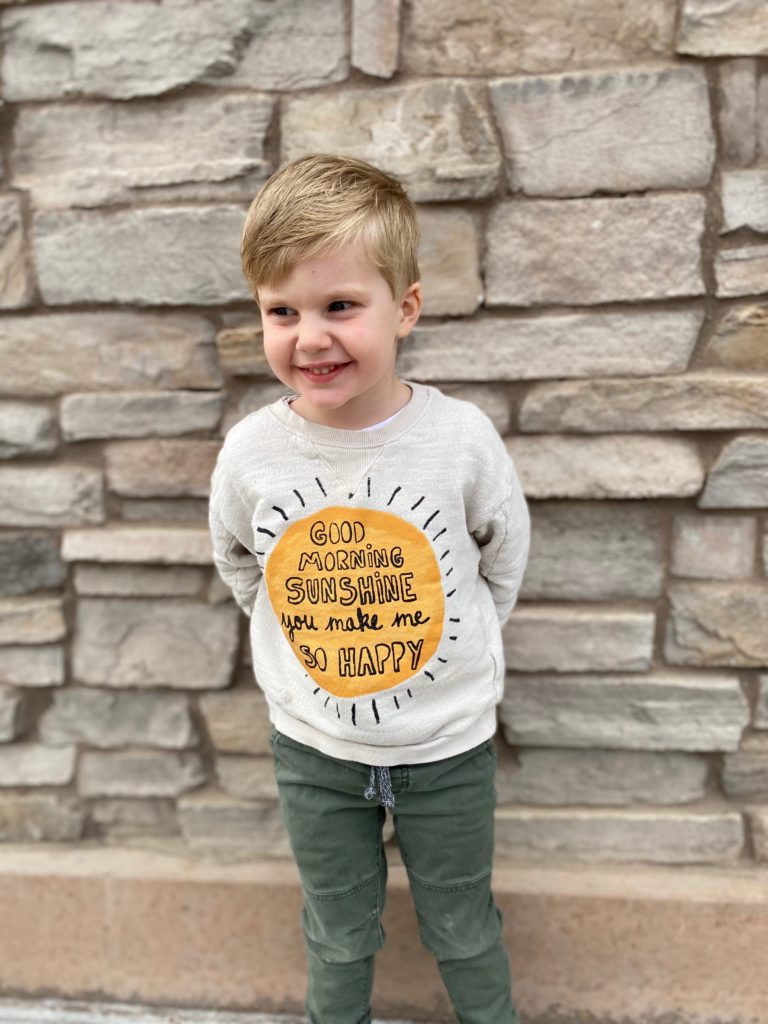 In March we traveled to Dillion for the Ice Castles with my parents. (remember going places with people?!?)
In March we started our quarantine and did our best to stay happy and active.
We did kids yoga
We played in the backyard no matter how cold it was.
We went for walks every morning.
This was our life on repeat for weeks.
We visited grandparents through windows
And celebrated Easter without our friends or family.
Things definitely started to improve when the weather got warmer.
Cannon finished up school and said goodbye to his classmates over Zoom.
Cannon is a very social kid so being isolated was hard for him, but he kept his sweet, upbeat attitude.
With the start of summer came mountain hikes, camping, playgrounds and friends (some of Cannon's favorite things)
We decided to lift our quarantine a bit and let Cannon play with some family and close friends.
It was so so good.
Cannon has grown and learned so much in the last six months. Even in these uncertain times he remains my little ray of sunshine.
Past Updates