Another very cold day had us all wishing for spring to come!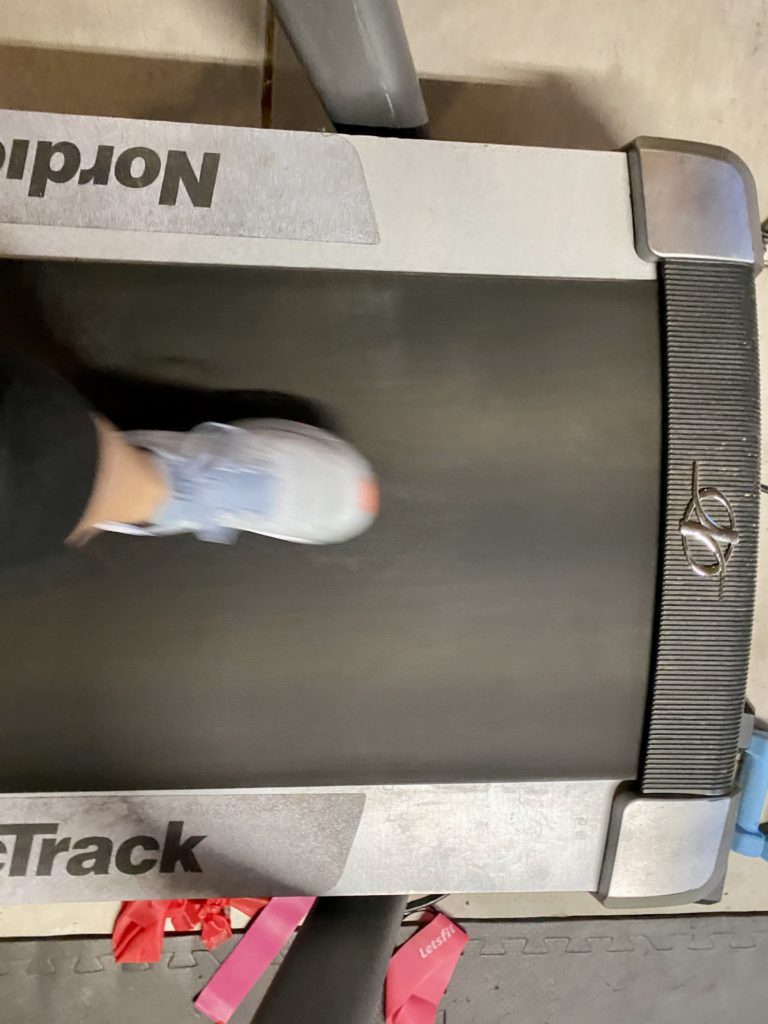 I started my day with my physical therapy exercises and a little running on the treadmill.
I started watching the series How I Met Your Father on Hulu and I am not sure about it. I love having a series that I only watch while working out. Anyone have a great series they can suggest? I used to watch The Batchelor but I think I finally outgrown it.
We spent the rest of the day mostly playing inside.
We will be sure to get outside a lot this weekend..
Lately I have been completely committed to recovering from this injury and build a strong body that will keep me running for the rest of my life. I thought I would share some of my favorite things that are helping in my recovery.
At first when I started PT I felt like rolling everyday really made the most difference. I love this lolë foam roller we also have the "The Stick" roller and Trigger Points Grid Roller and I use all of them.
I have been using this set of resistance bands for many exercises and a weight set from we got from Costco years ago THIS set is similar. Our Bosu ball is very old but still work great, I love this training tool.
And lastly an old throw pillow that I stand on for some exercises to create instability. HERE are some of my recovery favorites for anyone out there running lots of miles training for those spring half and full marathons.
What are some of your favorite recovery tools?