I can't believe Cannon is officially not a toddler anymore and is considered a pre-schooler. He can communicate so much more lately and looks like a boy now instead of a baby. Cannon is very stubborn and likes to do things on his own timeline but he is also very capable and curious.
EAT
Cannon is still a pretty good eater but food is not as interesting as most other things. He would much rather play than eat and very rarely tells me he is hungry or thirsty. On most days Emerald will eat more than Cannon. Since Cannon is a healthy height and weight his doctor isn't worried about it.
Like most kids Cannon loves treats including hot chocolate, cookies and popsicles.
Eating outside is always preferred to inside.
SLEEP
Cannon has now decided that he is not a napper. Once ever couple of weeks he will be so tired that he will nap but most days it's just quiet time while his sister naps.
He is also still sleeping in his crib, he can clim out of it but usually chooses not to. He also seems to like it as a safe place so I am not sure when we will move him up to a big-boy bed.
GROW
So much advancement in the last 6 months and I know it's about to grow even more when he starts school next month. We have potty trained and are working on being more independent.
PLAY
So many adventures this year already! In January we went to Moab for my half marathon. Cannon loved hiking and climbing on the rocks with his cousins.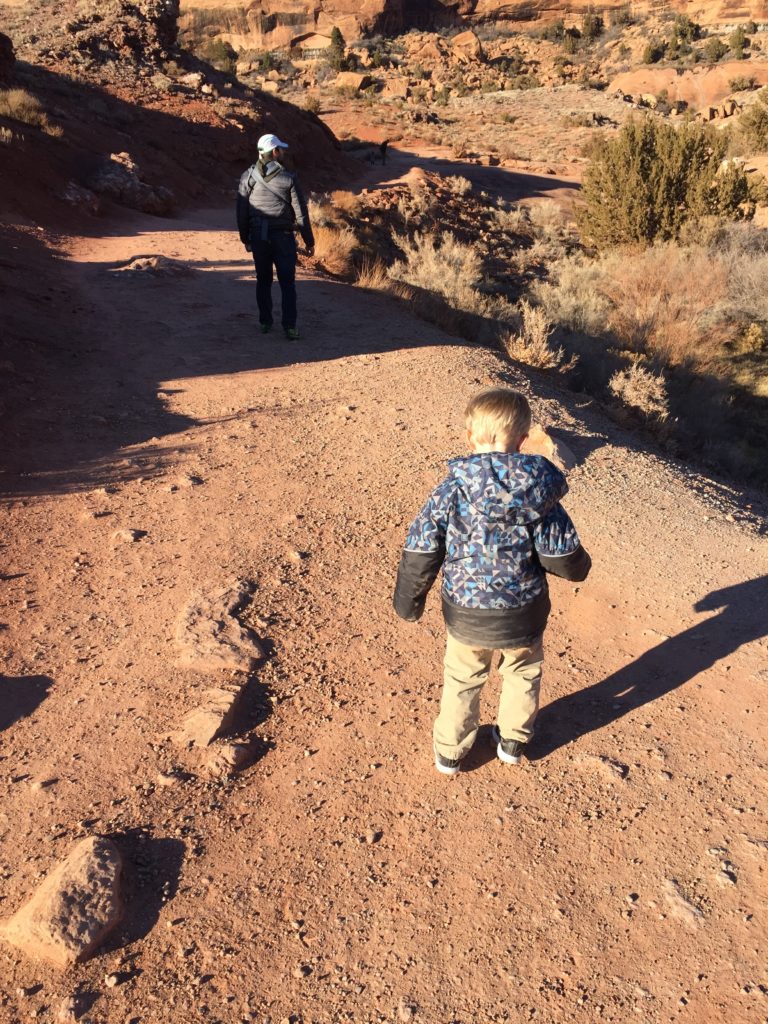 Then in February Cannon took his first airplane trip to California to visit Disneyland. I can't decide if he or I had more fun.
In May we took a road trip to St. George, Utah so Cory could race a half ironman. Cannon ran in the Iron kids race. One of Cannon's favorite things to do is run. Every day he runs laps in our house, and loves to join me on my runs as well.
Apart from the big adventures Cannon loves nothing more than to be with his friends or outside playing in the backyard or at a park.
He's also still a big fan of his sister (most of the time)
Past Updates