Today was an interesting study in what it's like to live without internet. Our service was interrupted by a construction mistake. It is shocking how much I rely on internet for so many things. Emmy's monitor didn't work, I had to put an old iPhone in her room for her nap since we normally use an Echo Dot. We had no access to television as we don't have cable and of course both Cory and I couldn't work. I did feel very grateful to have my cell service to check what I needed to.
We started our day with a trip down to Denver to help my parents return the RV they rented. I am so so happy we have our mini-van now so we can fit everyone in!
I wanted something really easy for lunch so I threw this evol meal in the microwave and made the kiddos Annie's mac n cheese.
Cannon relaxed with his tablet while Emmy napped, he is looking (and sometimes acting) more and more like a teenager.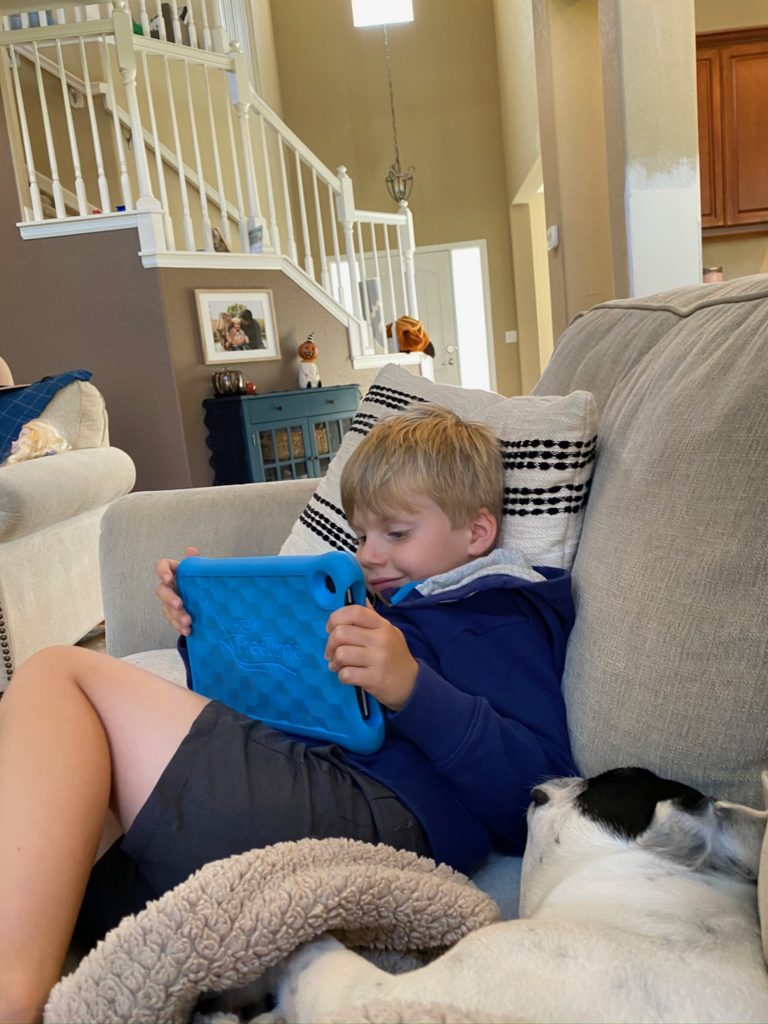 When we got our Halloween decorations out Emmy fell in love with a dog skeleton that we have had for years. I would think it would be scary to her but she loves it. She tells it how cute it is, carries it around, pets it and named it Puppy.
Today she was feeding it her sparkly slipper….kids are funny.
Later Cannon and I shared an apple, Honey Crisp apples are the best right now.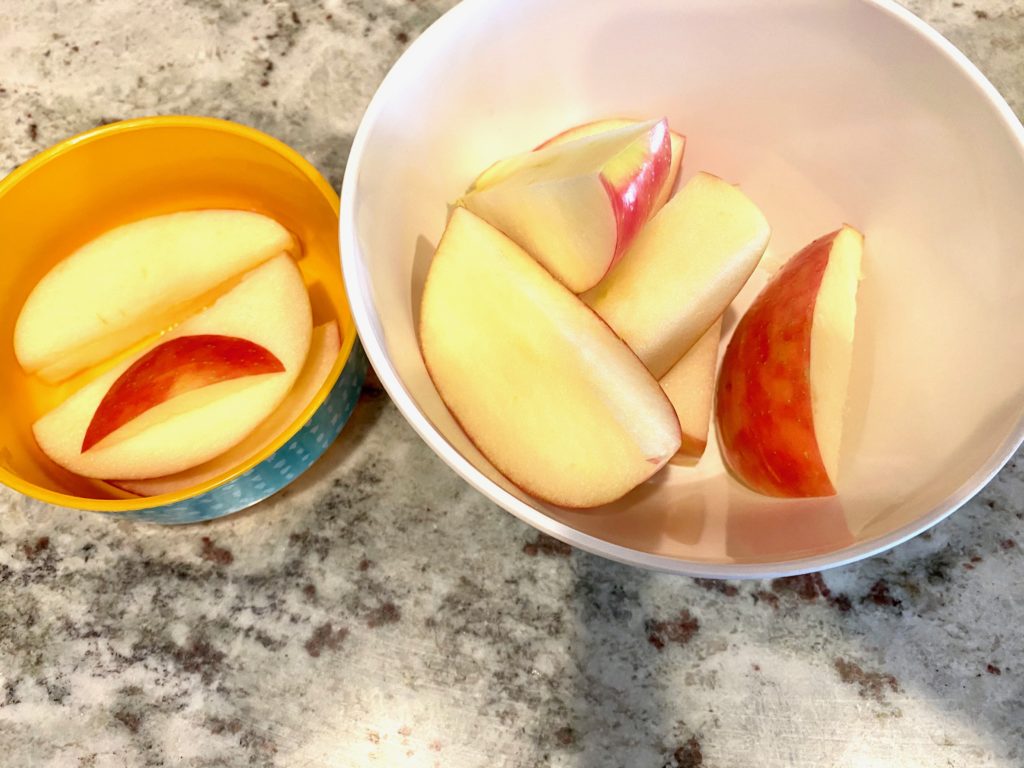 Do you cut up your apple or just leave it whole? I got in the habit of always cutting up my apples when I wore braces for four and a half years and it has just stuck with me. Cory never cuts his up.
When Emmy got up we met some friends at a park for an after school play date. I am relishing any time I get to see my friends and their kids.
I had to cancel my Statistics class for the evening since there was no internet, I feel bad having to cancel on my students. We did get to enjoy more family time. Cesar salad kit and rotisserie chicken thanks to Costco for dinner.
We then got Emmy's Halloween costume in the mail, she was very happy to try it on.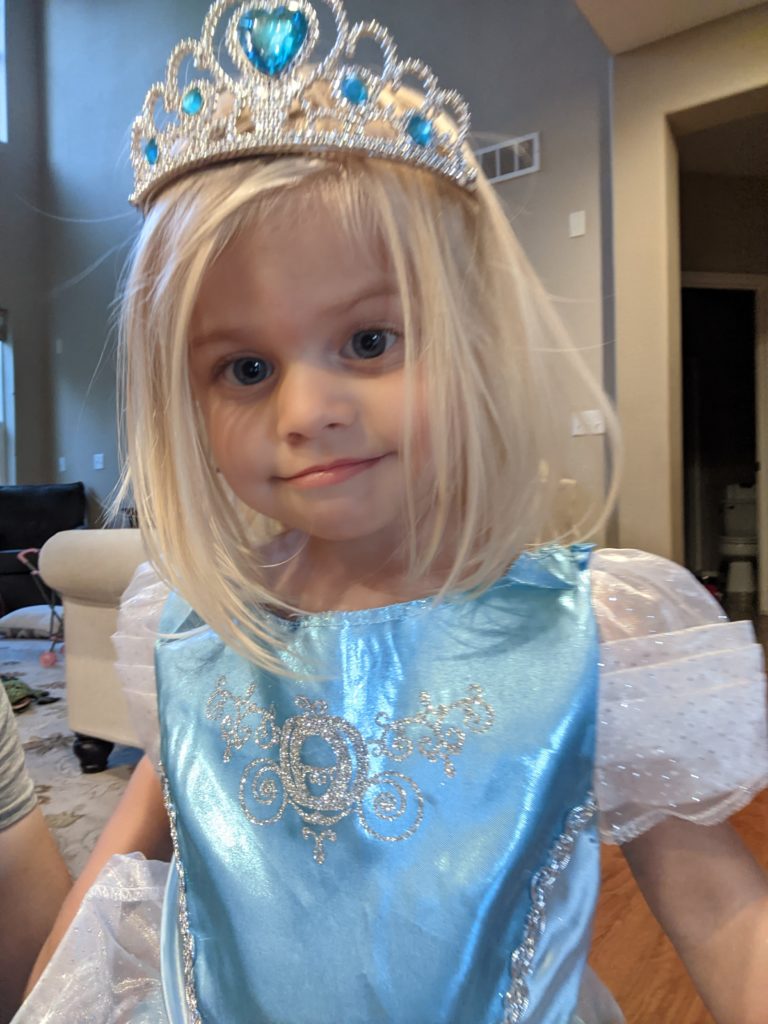 She even had to FaceTime Grandma to show it off.
_________________________________________________________
How often does your internet go out?
Ours has been out a few times this year, it was too bad today because lots of people were trying to work from home and students were supposed to be distance learning, they ended up having the equivalent of a "snow day"