Today was day four of resting my knee, my plan is to test out a couple miles tomorrow to see how things go. I am clinging to hope that this will heal quickly.
Since I wasn't running I got to let Cory sleep in and hang with the kids this morning. Cannon thought it was a great idea to wake up at 5am instead of 6am.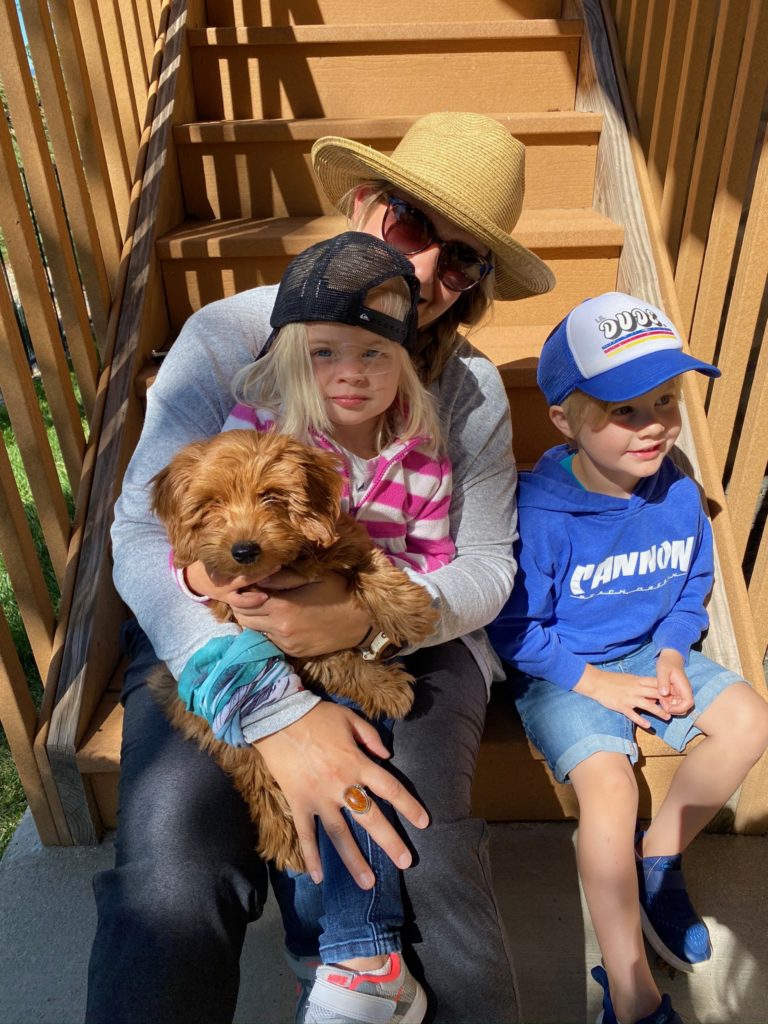 Cannon and Emmy had been asking to play with puppy Desi so we went to hang out with my parents for a little bit and took Humphry with us to meet his new doggy buddy. At one point between my parents, us and my brother we had six dogs, we were down to two back up to three now and my brother will be getting a puppy soon and it makes me so happy.
Then it was off to Costco for a few things we missed on our last trip.
Anyone really really love Costco?
After lunch we played in the backyard, one last day on the water slide before we dry it out and pack it away.
For the evening we spent some time at the neighborhood pool. A storm rolled through so we were actually really cold but that will be made up for later this week.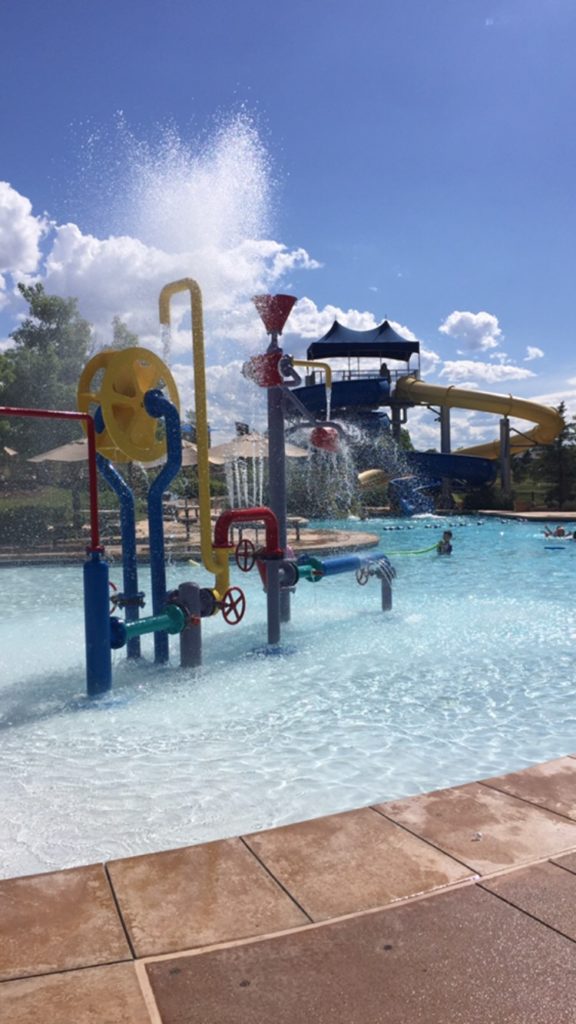 Photo is from last year, this year the water features are not running.
I am not sure I am ready for this kind of heat yet, especially with most of our pools and splash pads closed this year. We get to go once a week to our neighborhood pool if we are lucky enough to get reservations.
Please wish me luck with my knee tomorrow!
____________________________________________
How is your summer going?