And just like that my baby is one and not technically a baby anymore. I love seeing her develop and her personality come out more and more but it also makes my weepy how quickly time is going.
At one year Emmy is still very tall 89th percentile and growing fast!
EAT
So much progress on eating this past month. We have been able to transition from bottles to sippy cups and Emmy happily holds them herself.
Emerald loves most food and will happily feed herself almost anything. There was a weird week where she didn't want anything to do with fruit but luckily she is back on board with banana and berries.
SLEEP
We are still solidly at two naps a day and sleeping well at night. I am very curious when we will be down to just one nap a day. I am grateful everyday that she is such a good sleeper.
GROW
Walking is our biggest milestone that we are currently working on.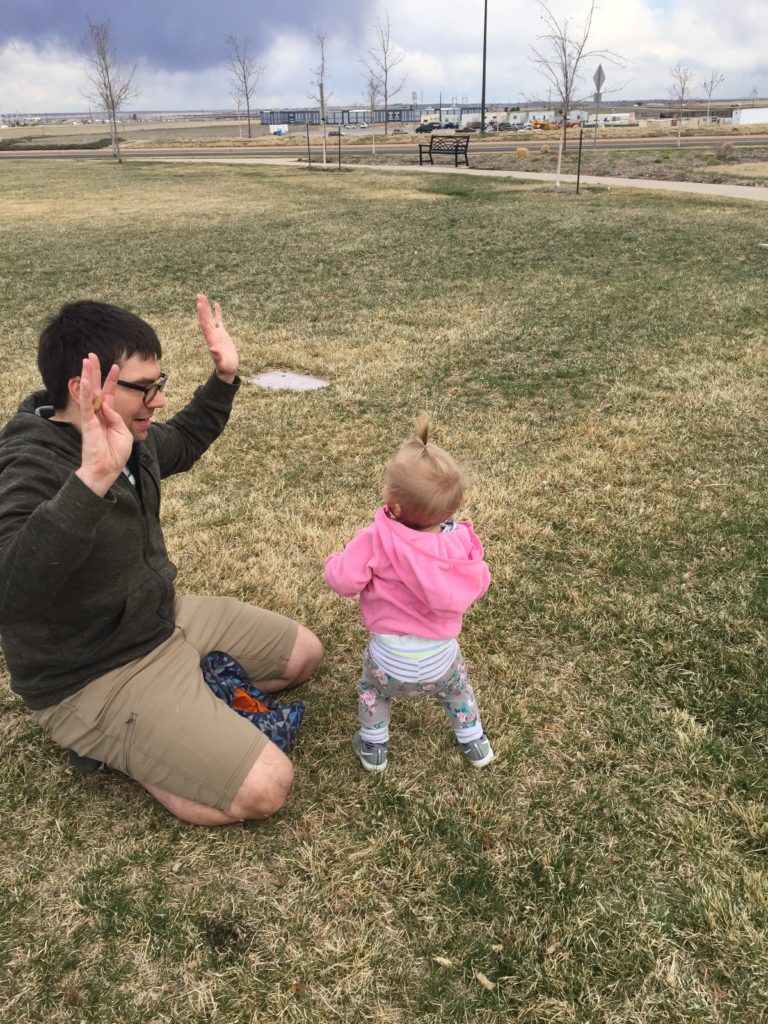 Emmy has taken a few tentative steps and is working hard on her balance. She isn't walking completely yet but is getting closer everyday. She has figured out she can walk on her knees and loves to get around that way too.
PLAY
Emmy is one of the happiest babies I have ever met. She loves nothing more than to be with her family but most importantly with her brother.
These two have such a special bond. I know that very soon there will be fighting and sibling rivalry so I will soak up the sweetness while I can.
To my sweet little girl, please never change, you are my bright shining star.
Past Monthly Updates