We had a perfect fall morning at the playground before school drop off.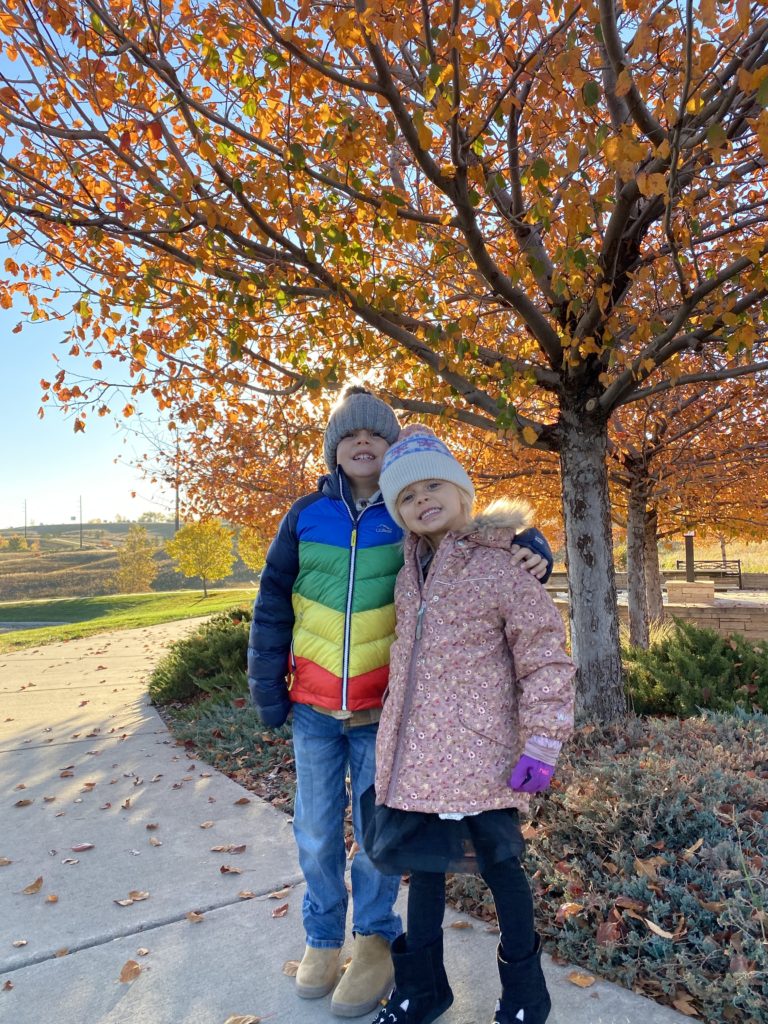 It was cold enough to need jackets, hats and gloves for the morning but warmed up nicely in the afternoon.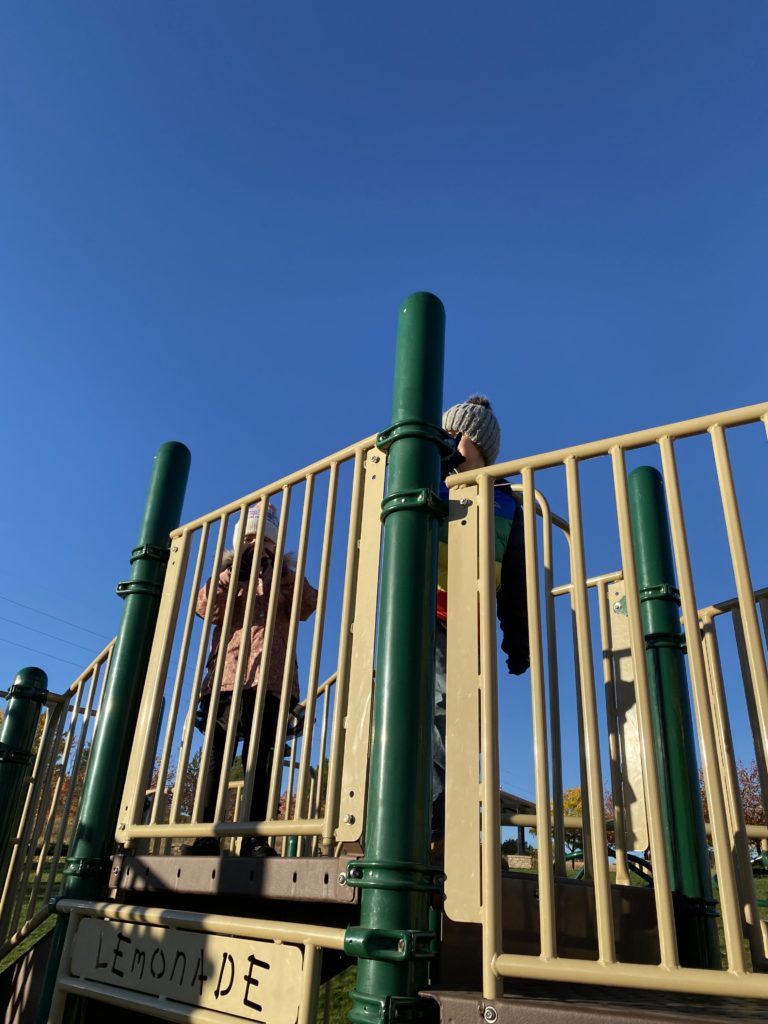 It's always nice to start our day outside playing.
My parents have been ill so Cannon and I dropped off a care package and took their dogs out for a walk. Doing things with Cannon makes everything ten times more fun.
After school Cory took the kids to practice riding bikes.
Emmy Rode all on her own for first time, we are so proud of her!
We are pretty far into the season already but we always have a fall bucket list to work through so here is this years:
Run a family 5k hopefully a real turkey trot
Go to a pumpkin Patch
Drink Fall themed beverages from Starbucks
Share hot chocolate with the kids
Spend Saturday playing soccer games
Get lost in a corn maze
Attend a fall festival
Carve Jack-o-lanterns
Get dressed up and go trick or treating
Bake pies
Make Boo Baskets for the kids
Make fun halloween themed snacks
Go for a hike in the mountains
Play in a pile of leaves
Go camping
Make fall crafts with the kids
Put up Fall/Halloween/Thanksgiving Book Nooks
Previous Falls:
We have had bucket lists for Fall 2021 summer 2021 summer 2019 fall winter and spring.
What are your favorite things to do in the fall?