We woke up early because we had a holiday party to attend for our neighborhood.
It was so cute, they had Santa, crafts, games, treats and elves reading stories. The kids loved it and loved seeing their friends.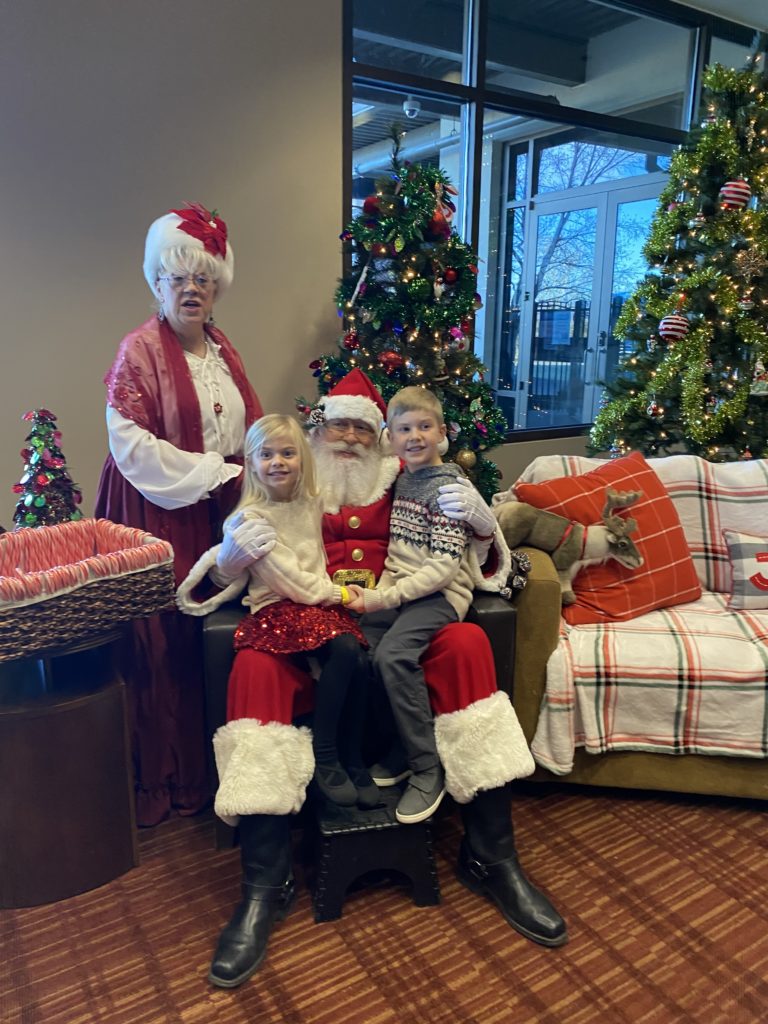 Both kids loved giving letter they had written to Santa and visiting with him. We have visited Santa at this party every year except 2020 where we saw him socially distant outside.
The kids have never really been scared of Santa, but the Easter Bunny is a different story. I can't believe we have already have had seven magical years of visiting Santa.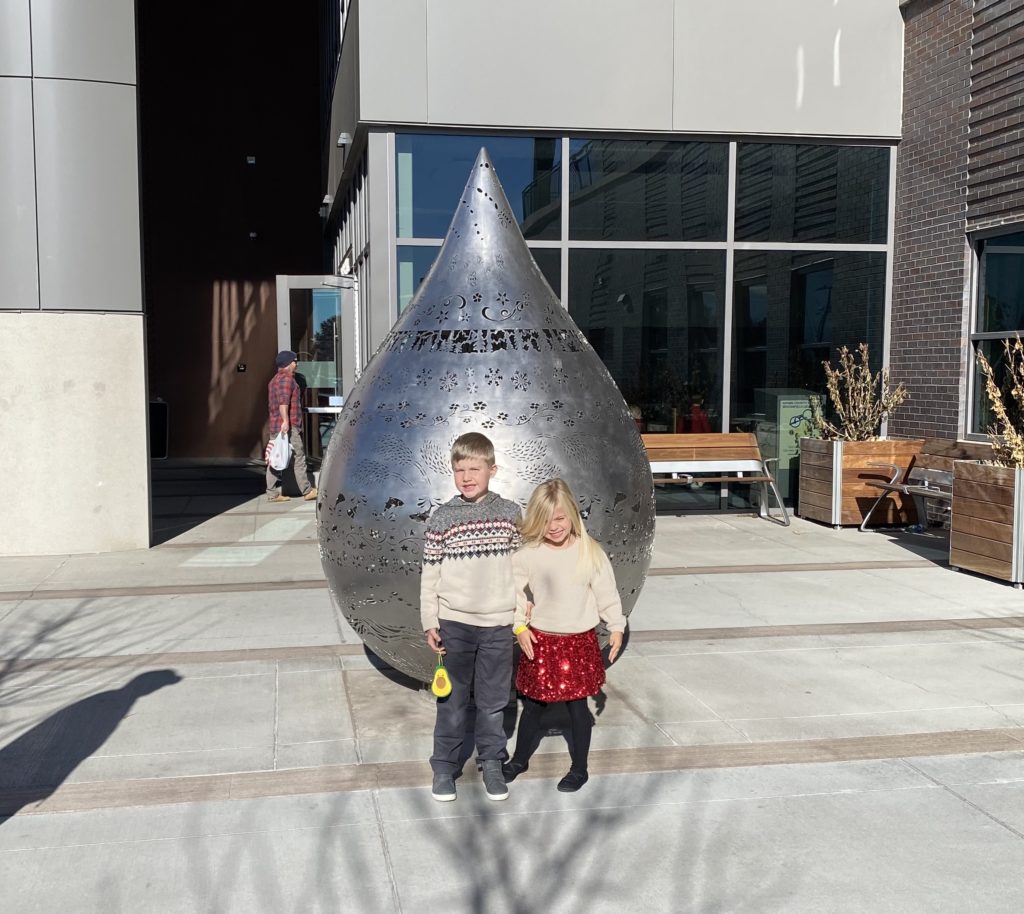 We did have to leave a little early to get to Emerald's preschool holiday concrete.
I wasn't sure how things would go since Emmy usually doesn't like to preform in front of people. But she did great, sang and danced and seemed to have a great time.
I just love her so much and I am so happy that after three years of getting to do these kinds of things for Cannon that Emmy finally gets her turn. Also love her sequence skirt!
In the afternoon I had the important task of getting my hair done. I LOVE having my hair done I hate spending the time to do it. After that it was time at the bike park on Cannon's new fat bike.
Must take advantage of these mild days and ice free trails.