Woke up early this morning to hit the treadmill.
There are many wildfires in Colorado at the moment so I have been keeping my runs indoors.
2.5 miles to get the day going feels good even if it's indoors and I have been LOVING watching Running the Triple Crown. Running shorter distances more often is working well for my injury recovery.
It is an awesome kick of motivation in the weird time.
We spent the day doing things we usually do:
Enjoying mango smoothies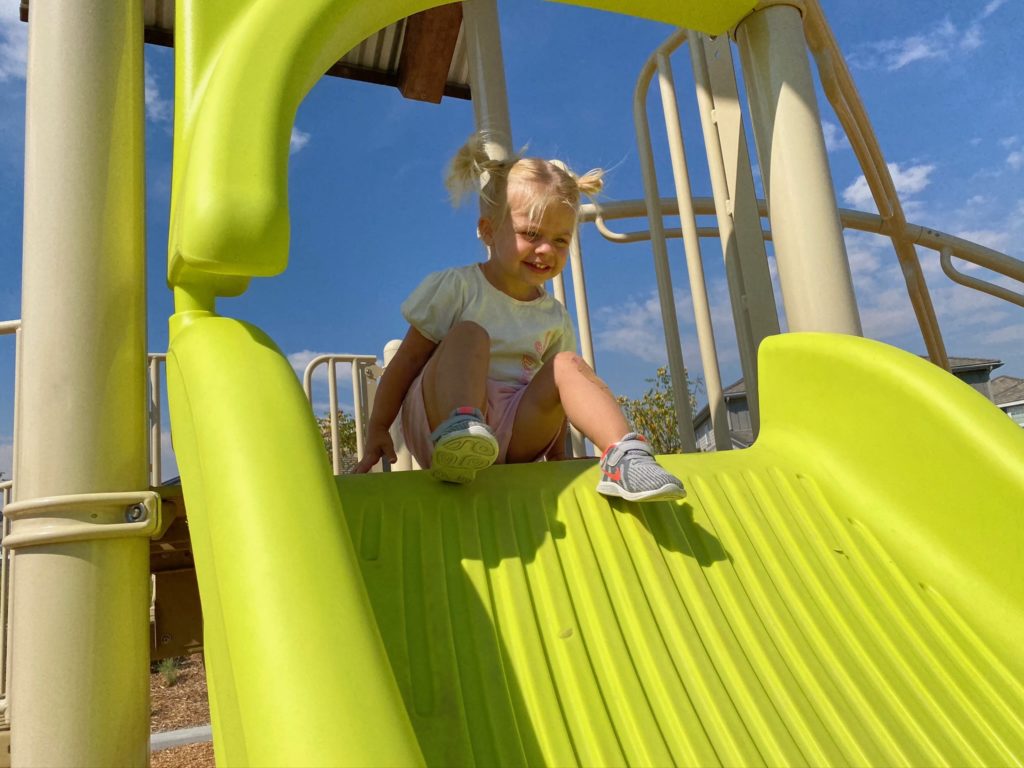 Playing at the park
Wearing matching Halloween PJs (never too early)
Cuddling with Humphry
And enjoying a dinner brought to you by Costco. This is an amazing bagged salad (kale and brussel sprouts) and a Beyond Burger. Have you tried them? They are my new favorite plant based burgers.
Lastly we need your help. Our family is deeply divided on Cannon's hair.
I won't name names, but half of us think he badly needs a haircut, the other half love his floppy locks. So what is your vote, team cut it off or team let it grow?