Some highlights from our day were starting at a splash pad. I don't have any pictures because we were there with friends and we were just having too much fun!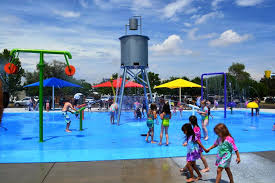 Emmy skipped her morning nap to join in on the fun so the kids were very tired when we got home. As part of our end of summer fun I decided to let them watch a movie while eating in the living room.
I think Emmy really loved being a "big kid" sitting on a stool at the table. She was much less messy than she normally is in her highchair.
After lunch Emmy took a good two hour nap, and I enjoyed some time with just Cannon.
Later we went to go get Cannon a haircut, he has needed one for so long!


I don't LOVE the cut he got but he will not sit still so I don't know if I can expect much.
It was raining on the way home so we spent some time running in the rain while waiting for Cory to get home.
Since it's Friday I thought I would share some of my favorites from the week.
I was so excited to get Cannon's chalk board in the mail this week! We will use this for his first and last day of school for as long as he'll let me. Maybe going off to College?
I have been adding salt tabs back into my long runs and after if needed. A few weeks ago I was feeling a little queasy after a long hot run. I remembered that my coach taught me while training for my first Ironman to take salt tabs when my stomach was off. Very quickly I started to feel better and I packed a baggie for my hydration pack immediately. Now for long runs I take two an hour when it's hot out. I used to think because I was taking sports nutrition with electrolytes in it that it should be enough but it wasn't for me in the summer. I have tried a few different brands but Endurolytes from Hammer Nutrition have worked best for me.
Fresh veggies from the garden have been a recent favorite. I am very excited we are getting anything. Our garden has been hit by a few hail storms this summer and they have taken their toll. I am not sure if out tomatoes will give us as any as past years but the zucchini are looking great.
Jennifer Garner's Instagram account, She is so adorable and funny, it always makes me smile and she seems like a genuinely wonderful person.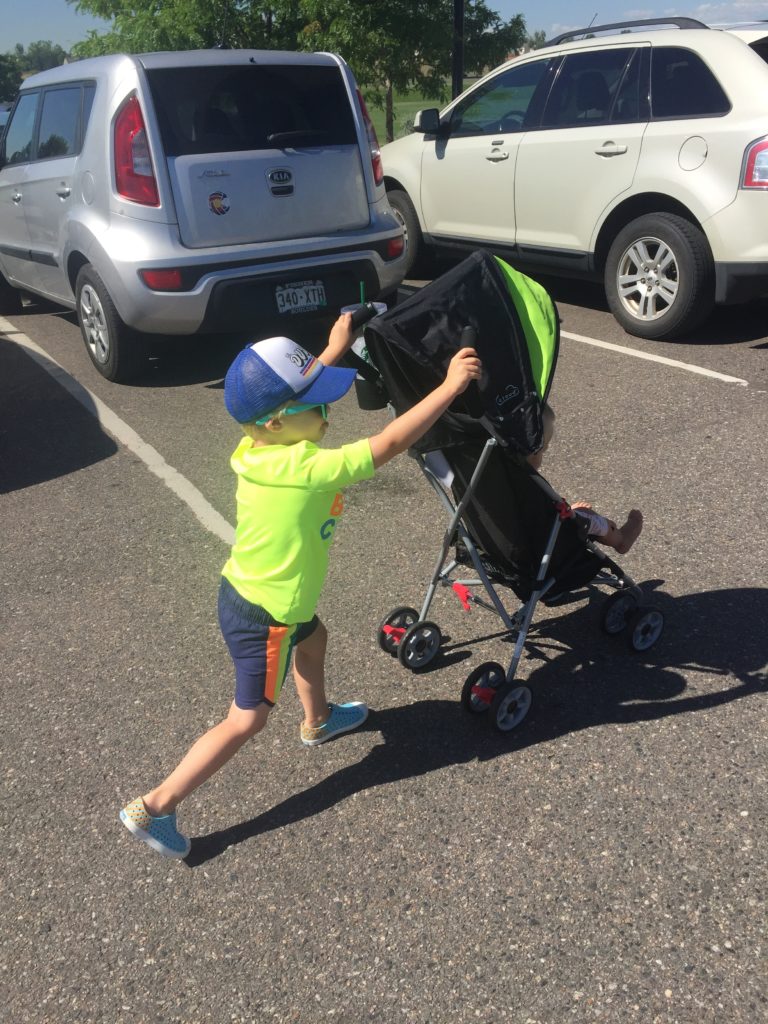 Lastly we are loving this stroller from Kolcraft. The Kolcraft Cloud Umbrella Stroller is really light and folds down small. I have been searching for a good travel stroller to take with us to Germany and this one gets really good reviews, rolls easily and Cannon fully approves. The price can't be beat! We got two, but I am not sure how much Cannon will use it.
_______________________________________
If you have kids where do you take them for haircuts?
How old were your kids when you stopped using strollers for them? Cannon doesn't ride in one much anymore but with all the walking we will be doing while traveling it seems like we will need one.