We had our typical Saturday filled with soccer games and family.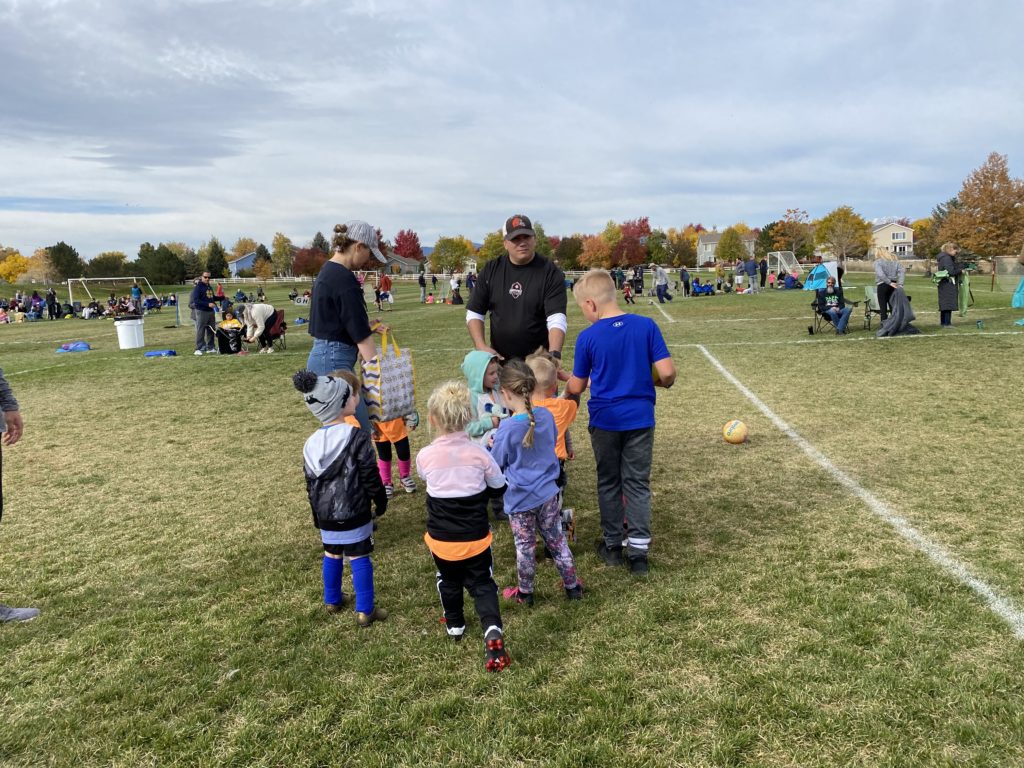 It's so crazy now having two little playing soccer. Things change so quickly!
I looked back at a post from around this time last year, where the kids were so much smaller, I was talking about keeping the crib forever and we had snow. Emmy doesn't nap and we are about to get rid of her crib. It's been very dry this year and we still haven't had ANY snow.