It was a very summery day for us so I thought I would share some of our favorites.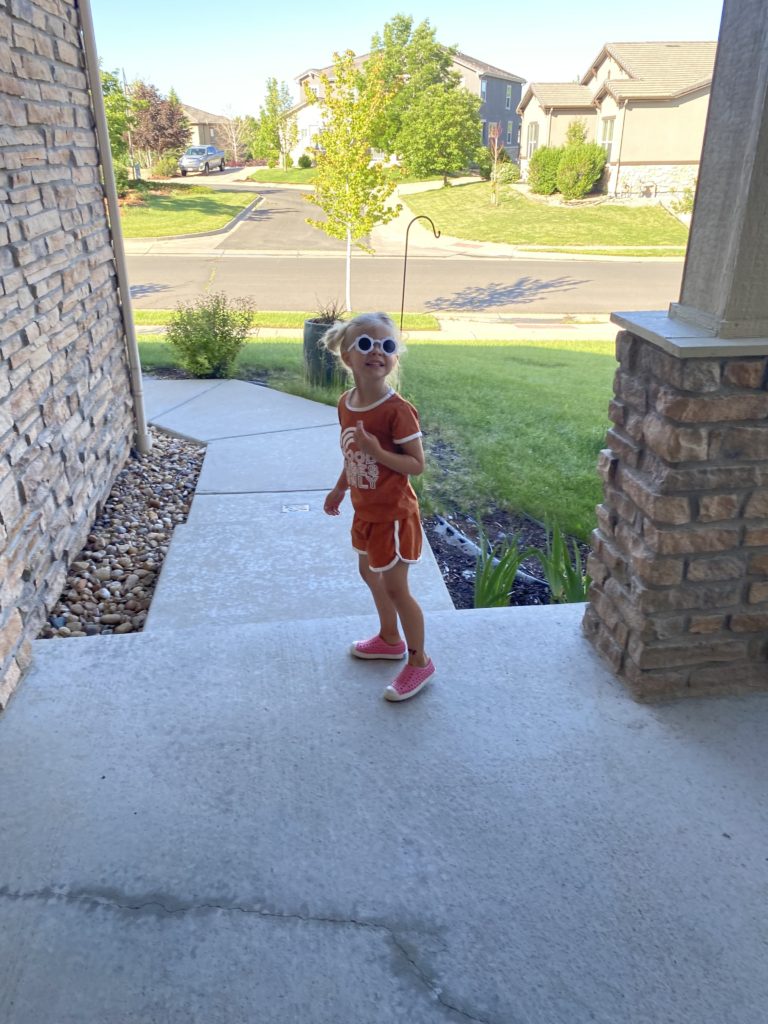 I love this little outfit for Emmy, gives me all the good vibes.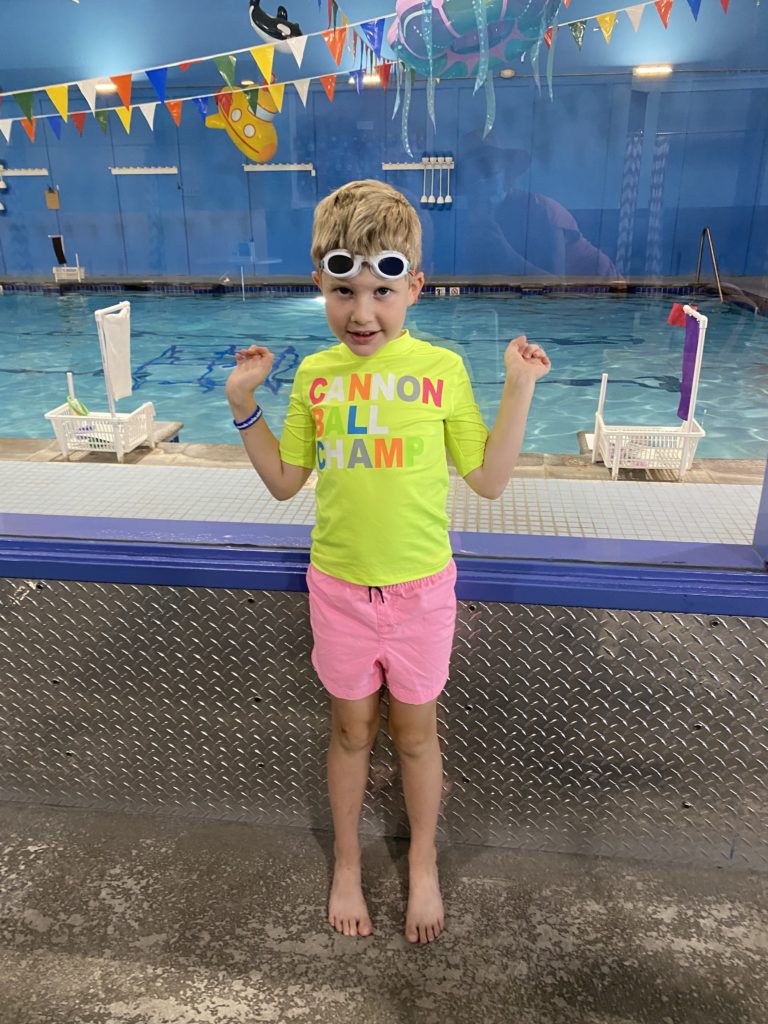 We had to run off to Cannon's swim lessons. I LOVE this rash guard for Cannon (it says Cannon ball champ) I got it from the boys' department at Target when Cannon was two because I couldn't leave it there. I am guessing this is the last summer he can fit into it but at least Emmy can wear it in the future.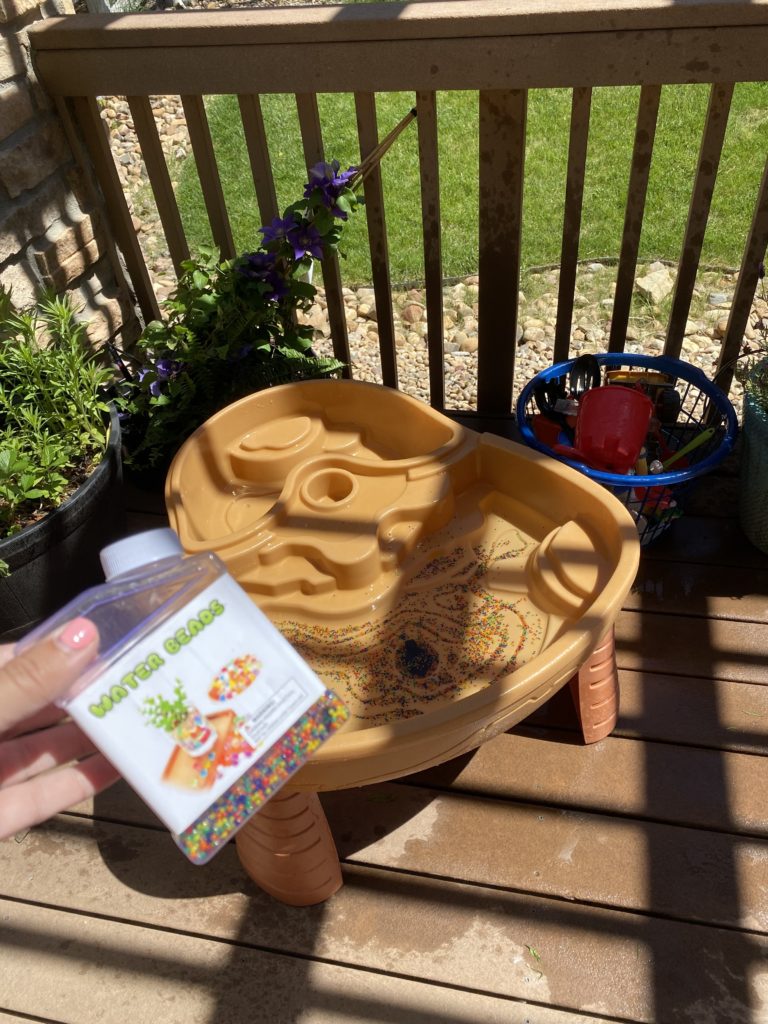 When we got home I started some water beads in our water table. These are two things we have loved for the past few years.
Once the temperature goes above 60 degrees you will find me living in my Birkenstocks or these knock offs from Target. They have held up for two seasons so far and lots of wear while camping!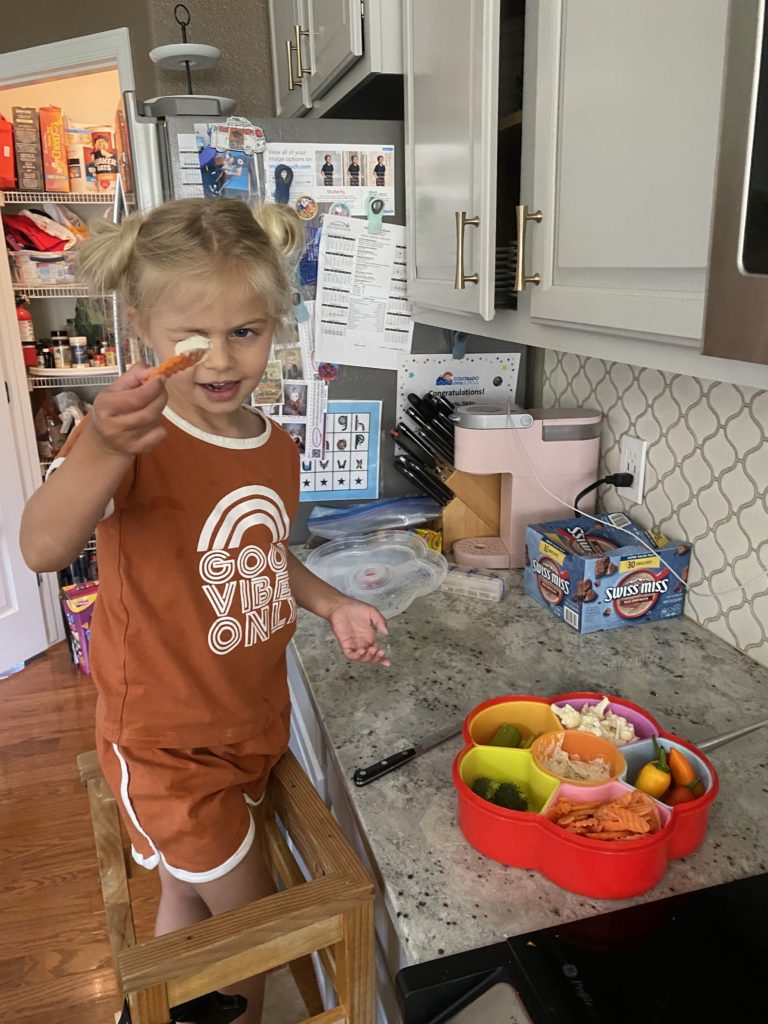 Please excuse the messy kitchen but we are loving this snack bowl, it makes eating veggies more fun!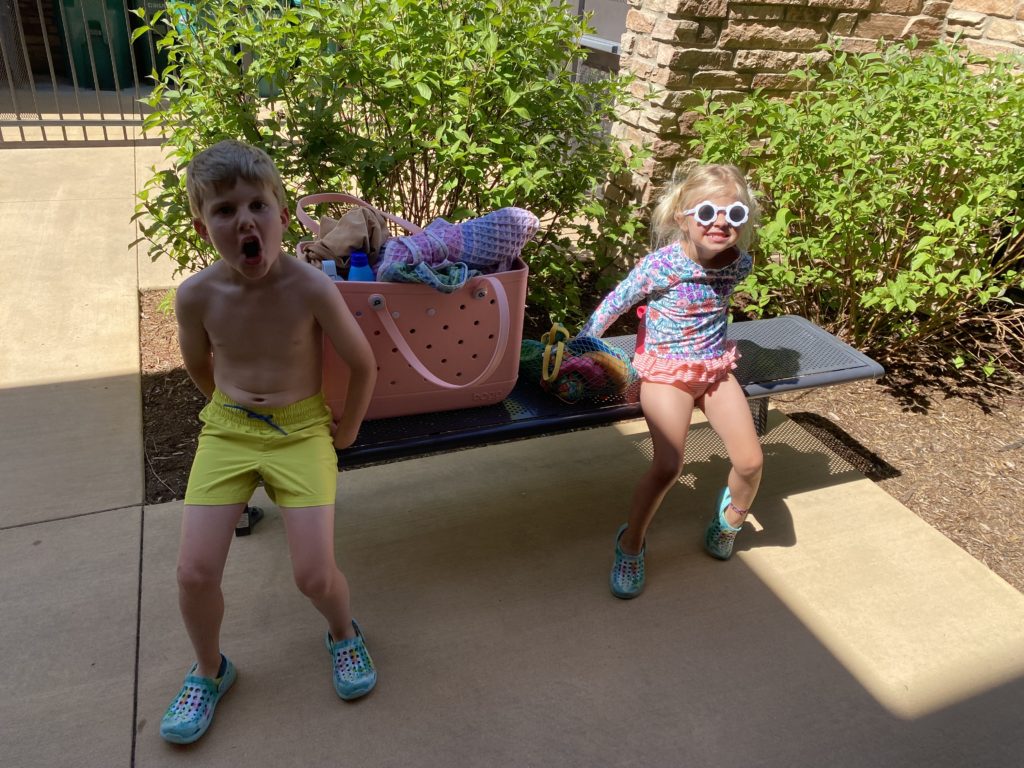 Then we met some friends at the pool in the afternoon (I am loving this summer schedule). I am also loving my new Bogg Bag for all this shuttling to the pool. It is made from the same material as Crocks, super light, strong and you can just spray or wipe it out. They are on a great sale right now!
Please share some of your summer favorites!