We had the best day yesterday exploring the Paint Mines , the Paint Mines are a natural feature south of Denver.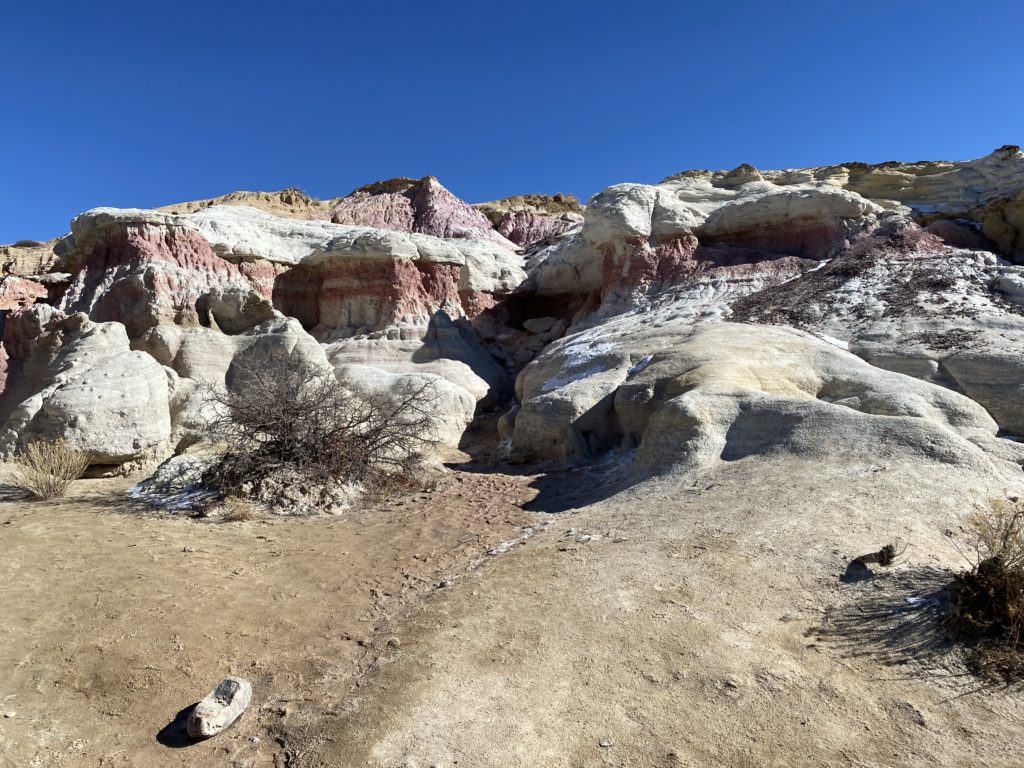 "The Paint Mines Interpretive Park is one of El Paso County's most unique open spaces. The Paint Mines are named for their colorful clays that were collected by American Indians to make paint. Brightly colored bands, caused by oxidized iron compounds, are found in varying amounts throughout the many different layers of clay.
The Paint Mines Interpretive Park is located in the northeast section of the County near Calhan with approximately 750 acres. The paint mines have evidence of human life as far back as 9,000 years ago. The park features fantastic geological formations including spires and hoodoos that form through erosive action that creates incised gullies and exposed layers of selenite clay and jasper. The park includes a restroom facility, four miles of trails, interpretive signage, and many natural wonders." – SOURCE
The hike was easy and there was so much to see and explore.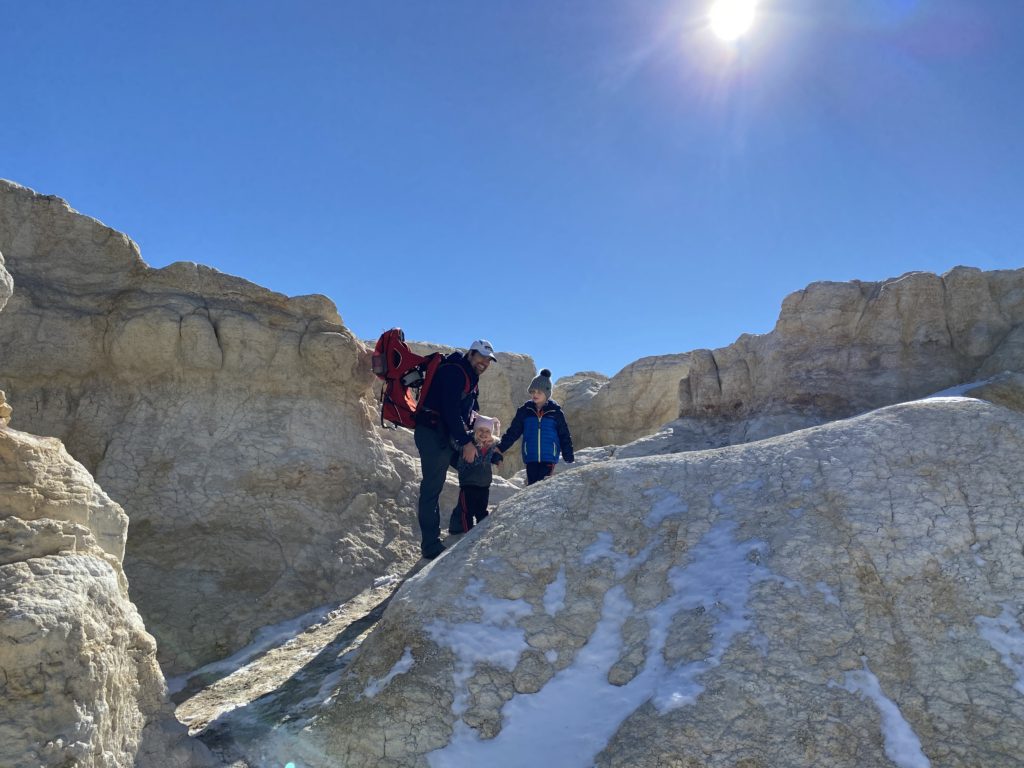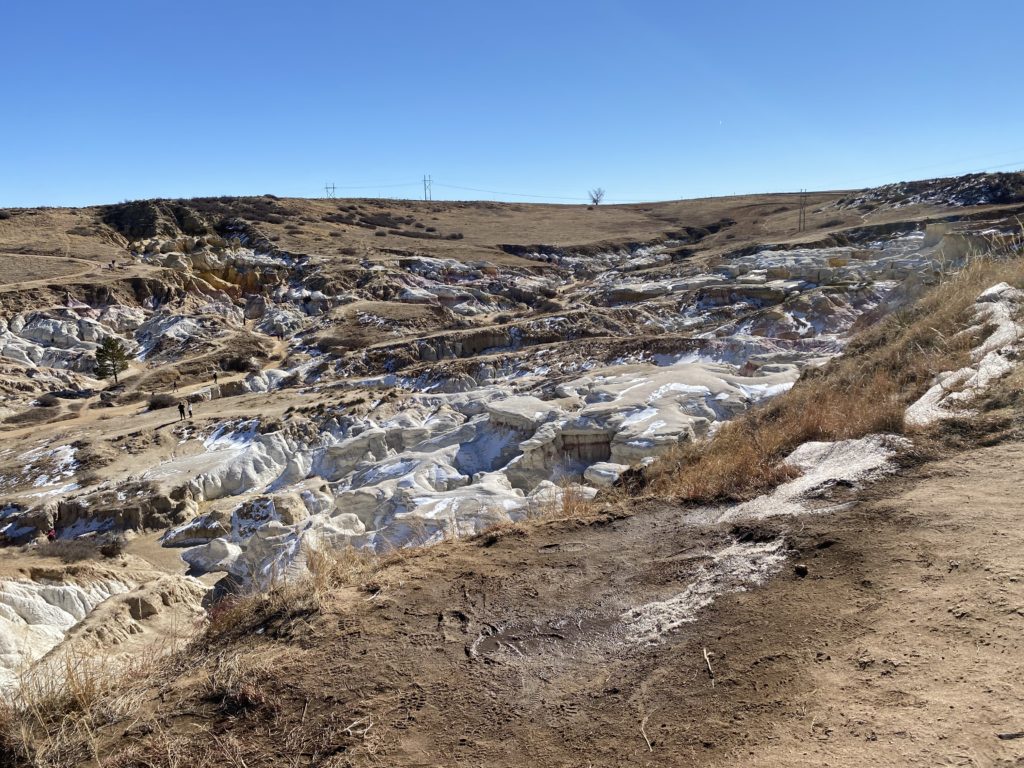 The are lots of little canyons and caves to explore.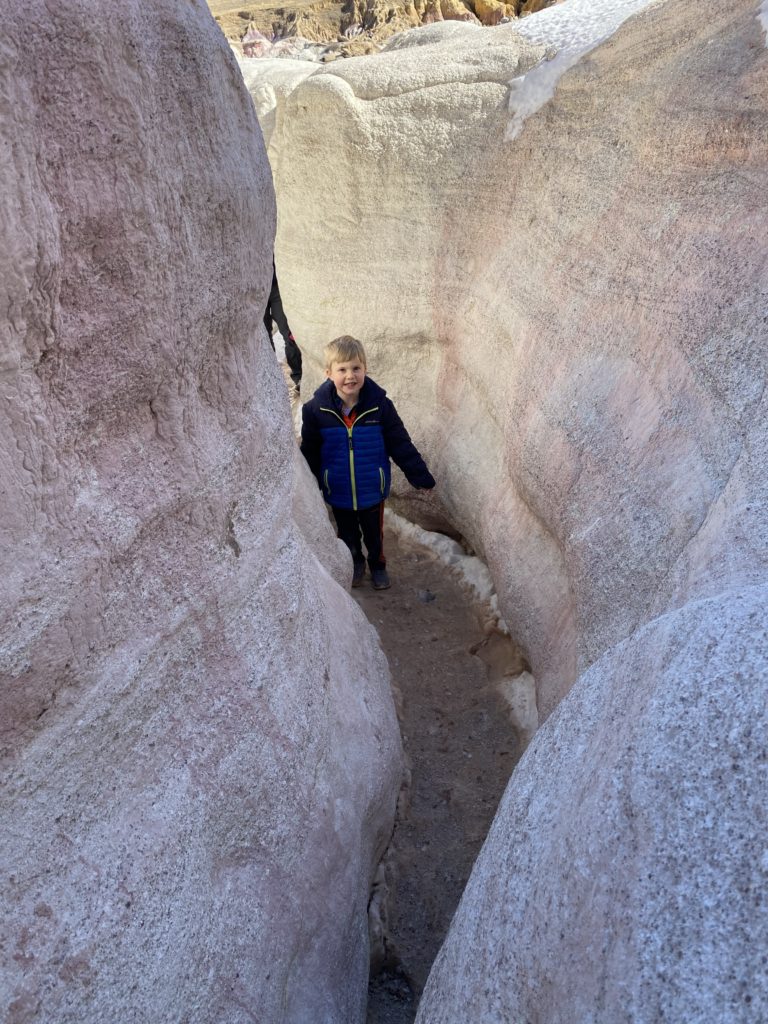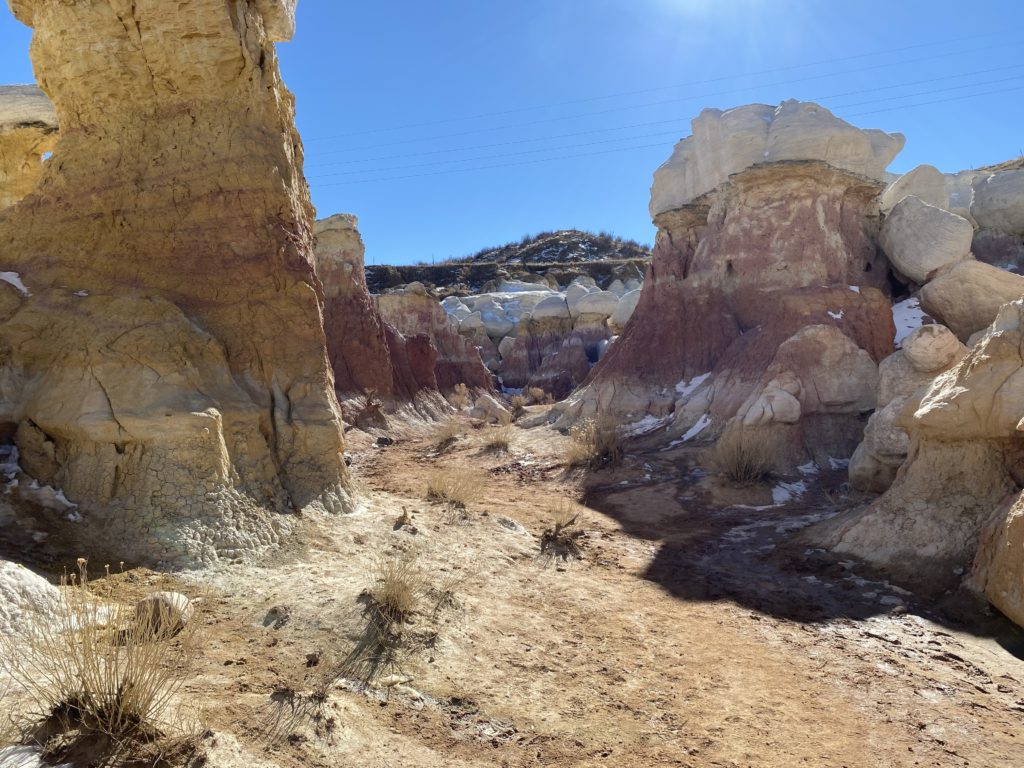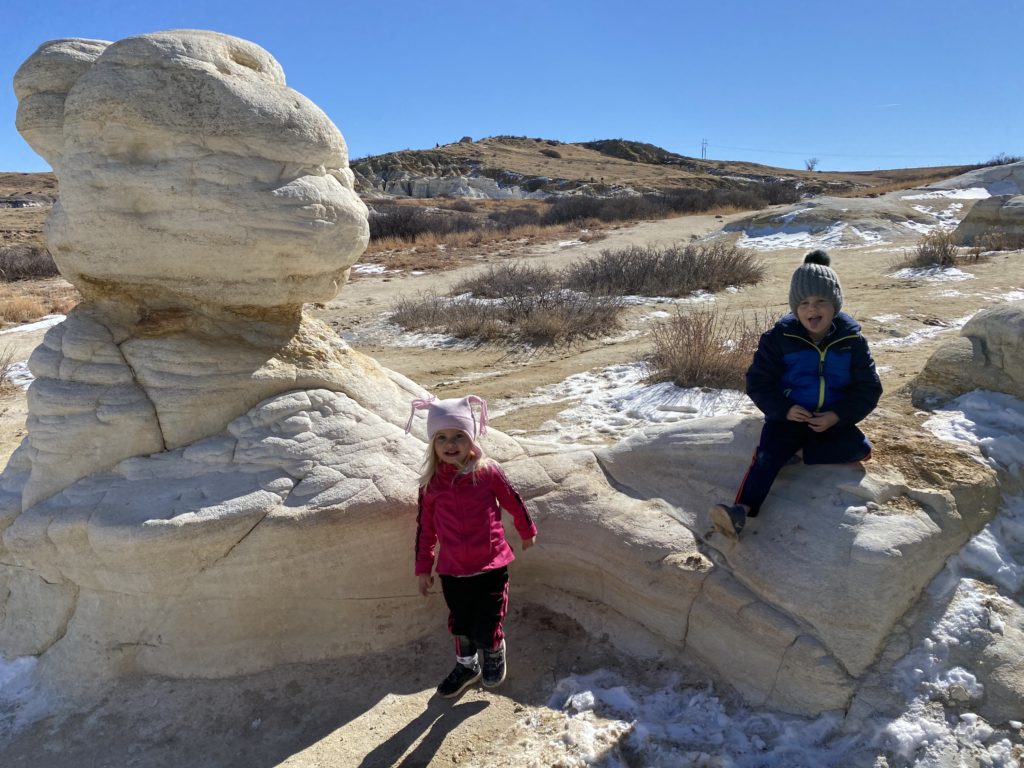 We spent a little over two hours there and could have spent more time but we were getting hungry.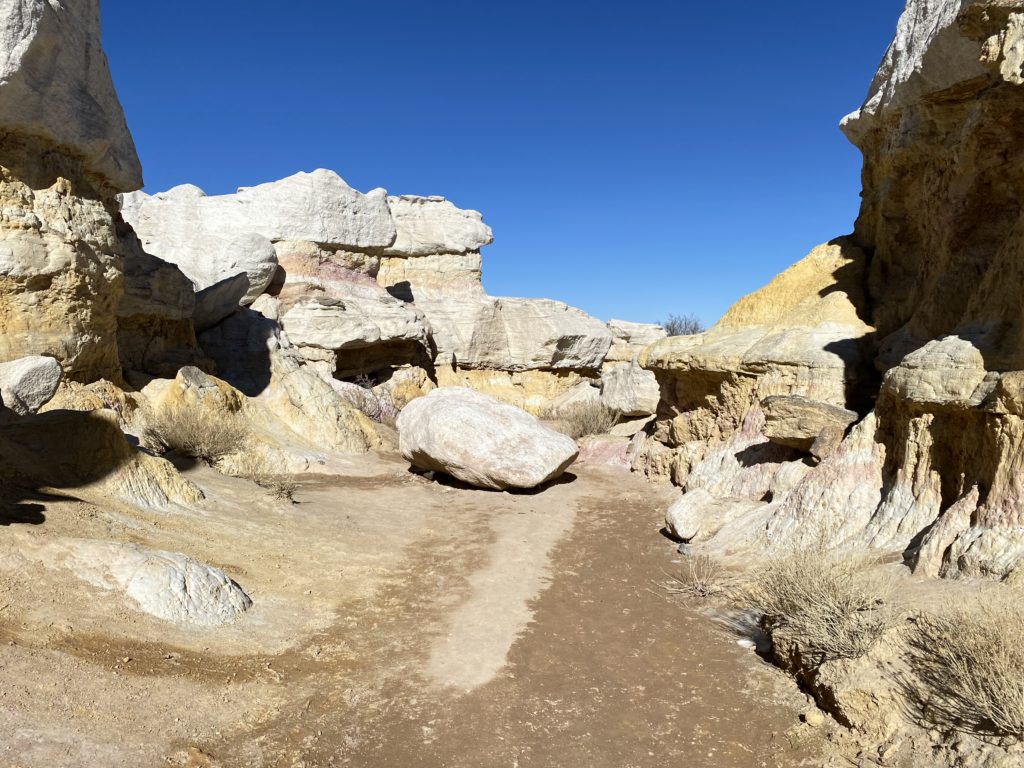 If you are ever in the Colorado Springs/Castle Rock area the Paint Mines are definitely worth a visit.
When we got home Cannon was super excited to help wash the car, I love that he loves to help!
___________________________________________________
It's February 1st so I thought I would set some little goals for the month: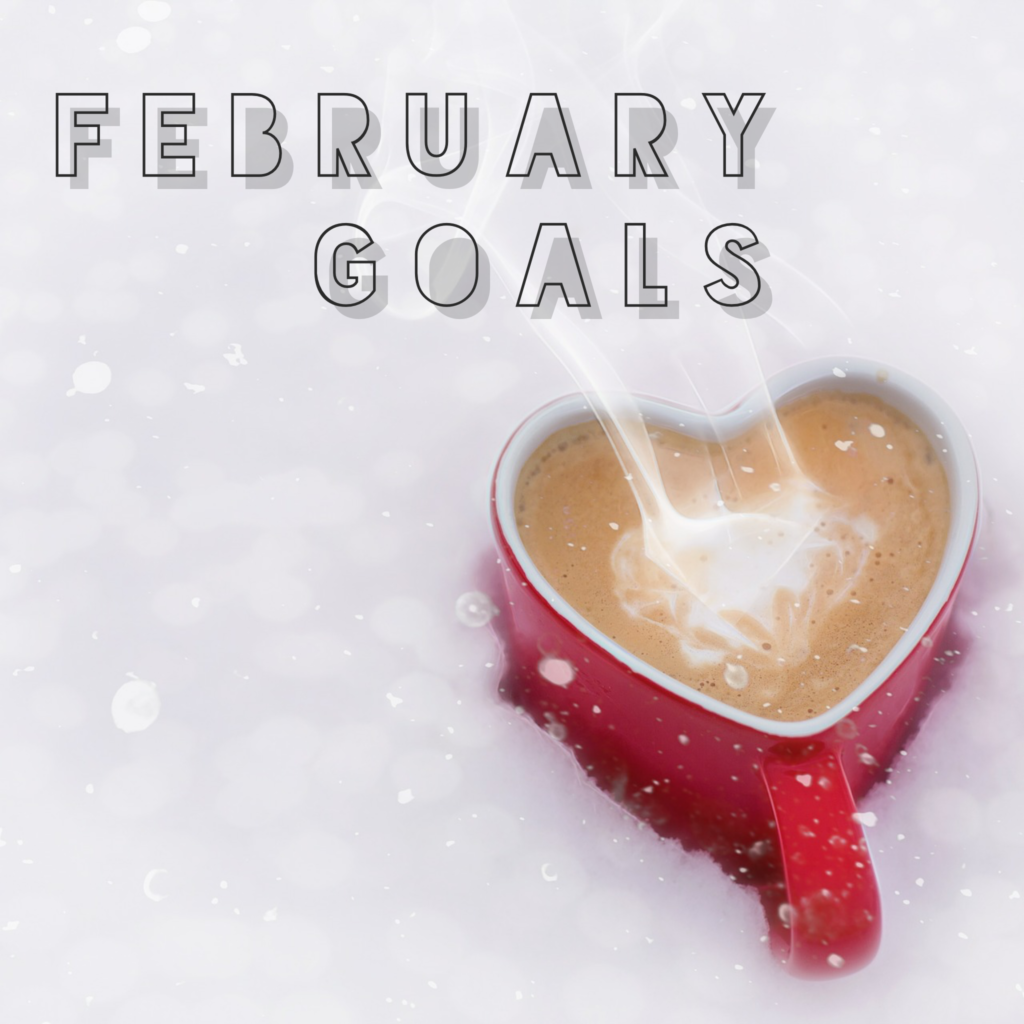 Run every day of February
Run at least 100 miles
PT everyday, must get strong for all of our hiking trips and hopefully races in the summer
Strength train AT LEAST twice a week. This is a must do!
Spin Class twice a week (at home on the Peloton App)
Get outside as much as possible with the kids, at least one hike a week to meet our #52hikekidschallenge and #1000hoursoutside
__________________________________________________________________
Any goals for February?