Happy New Year Friends! I hope you had a wonderful night celebrating a new year, fresh possibilities and another chance to make a trip around the sun.
As for us we partied hard, at noon.
I took the kids to a noon years eve party at a friends house. It was so cute and so much fun. There were homemade (kid safe) party poppers, a Netflix countdown and a confetti/ballon drop at noon.
It was a great way to celebrate the new year because there was NO WAY I was going to keep these kids up until midnight.
In the evening, we stayed in, it snowed all day long and was about 5 degrees. I actually turned in around 10PM. A few years ago I wondered why people didn't stay up until midnight to ring in the new year. But now I totally get it. In this season of life, sleep is precious and being tired just makes everyone miserable. These kids rarely sleep past 6am, they don't care what day it is.
Cory and I had planned to run 13.1 miles on today to celebrate the new year. My parents had graciously agreed to hang out with the kiddos so we could run together. This is something we had done every year since 2010. The last three years we haven't done it because of babies:
2015 = Pregnant with Cannon
2016 = Body wasn't ready to run that far after having Cannon so we ran 8 miles instead
2017 = Pregnant with Emerald
*I know you can run 13 miles while pregnant, it just doesn't feel good to me to run that far. We were so excited to get out and run together, something we rarely do. Sadly my father came down with a medical condition and has to have surgery sometime this week! Understandably they weren't feeling up to watching the kids so we scrapped our plan. Since it never got above 15 degrees and was icy out it was likely a good thing we didn't try to get out.
This morning I got up early with Emerald and enjoyed some cuddles and coffee before the boys got up. I often miss mornings with the kiddos because that is my time to run but since this was Cory's last day of vacation I took advantage of him being home and waited until later to jump on the treadmill for a few miles. So grateful to have a treadmill in our basement on days like these.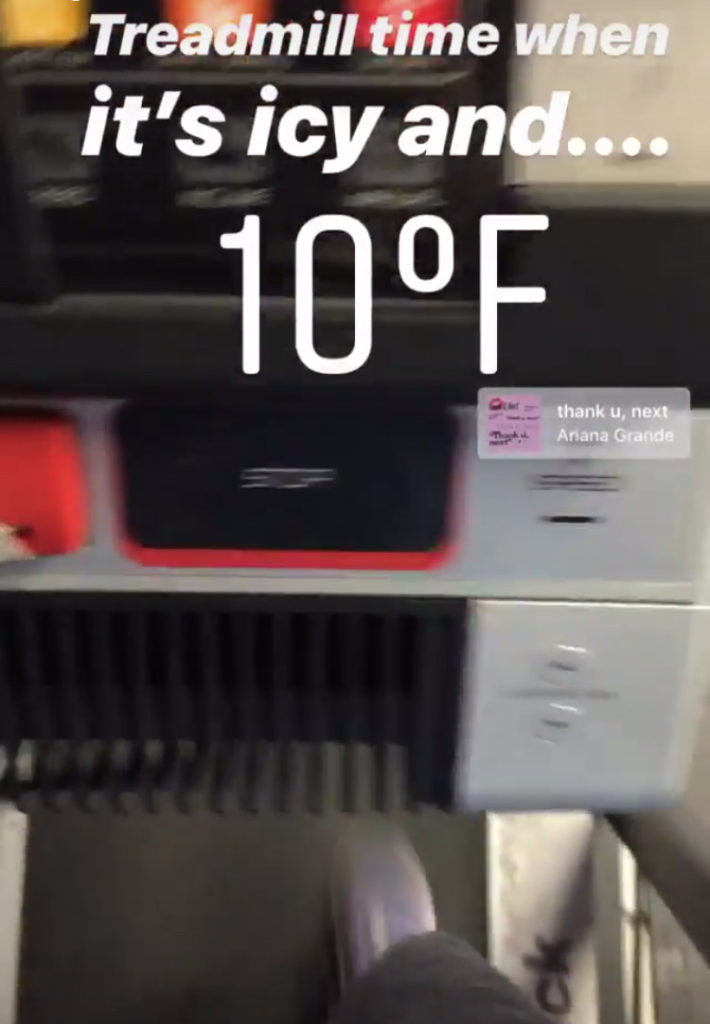 The rest of the day we played in the snow, snuggled and watched movies. Pretty great way to start the year if you ask me!
________________________________________________________________
Do you always stay up for midnight on New Year's Eve?
What is the coldest temp you will go outside to run in?