Quarantine day 8, and things are not that exciting around here. The best news is that it has been really warm and sunny here so at least we aren't stuck inside. We are still trying to spend more time outside, we aren't going to make 1000 hours outside this year but we are going to do our best so just be out MORE.
I have been trying to let the kids have more unstructured time outside. Cannon doesn't have school on Wednesdays so we spent a lot of time in the backyard.
Snacks are better eaten in the backyard!
It was even warm enough to get the water table out.
And open the windows in the house, fresh air is the best!
I am so so proud of Cannon, he has had to give up so much this year but always shows up everyday with a smile on his face. Emmy has lost out on experiences too but at two I feel like she doesn't notice as much.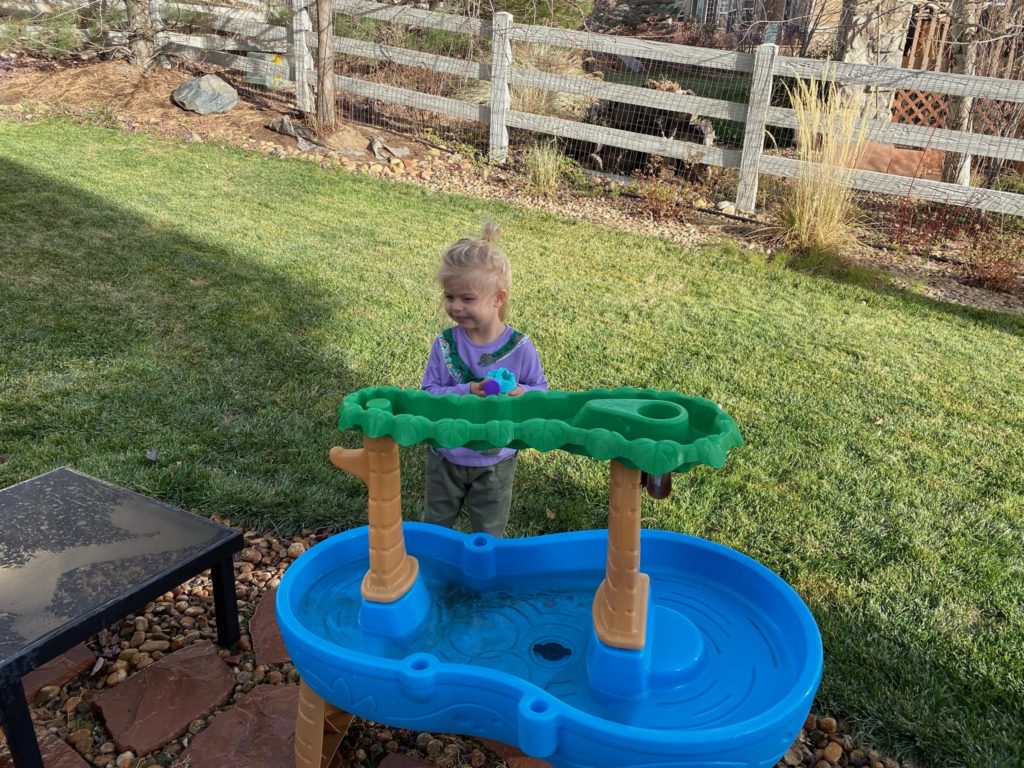 I think she is happy to have more time with Cannon. She is going to be devastated when Cannon starts going to school full time.
We had veggie burgers for dinner (we try to have meat free days at least once a week) and I went to bed not long after putting the kids down. I have been tired this week, probably fighting the cold Cannon has and just needed more rest.
Lynzy at Lynzy&Co has a gift guide based on the idea that we should be outside all year. She also has other great resources and is really cute and fun to follow!
Holiday Gift Guide | No Such Thing As Bad Weather
____________________________________________
Have you been enjoying time outside?
What is weather like where you are? I don't think 70 degree days in November are normal for Colorado.