Happy Friday everyone! I am so excited that it is March. I probably shouldn't be since spring won't really show up here in Colorado for a few months but I am so looking forward to longer days, sunshine and afternoons at the park.
In appreciation of the continued cold weather I thought I would share some of my favorites for winter.
_________________________________________
This Blistex chapstick is the best. The dry winter air leaves my lips feeling dry and terrible. This chapstick is the only thing that I have found that really helps. I try to have one with my at all times.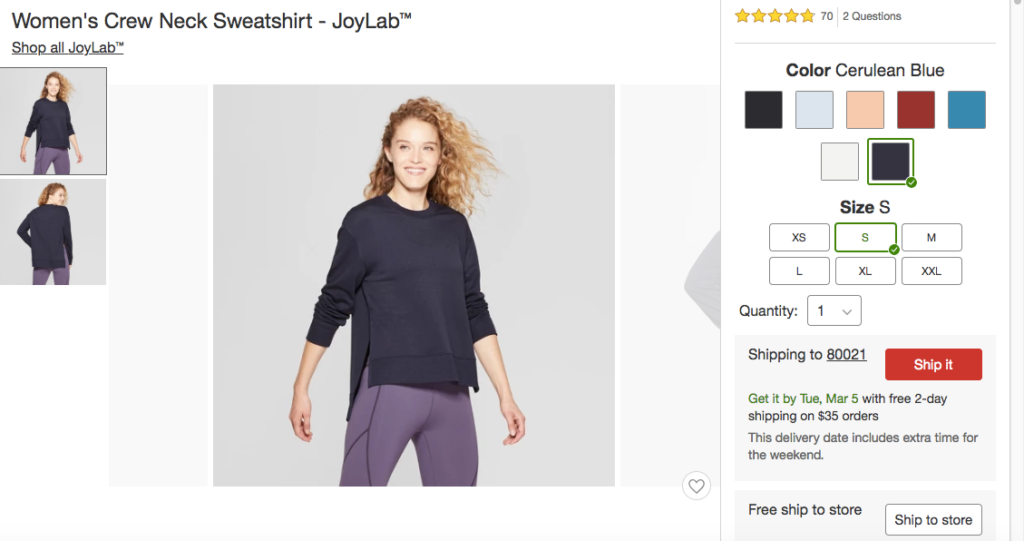 Joy Lab at Target has some really cute active wear and athleisure wear. I am really loving their sweatshirts. They are so soft and wash well.
With 4-8 inches of snow coming and highs in the teens this weekend I will most likely be spending some quality time on the treadmill. We recently cut the cord on our Dish service (yay) and picked up Hulu (we already had Amazon Prime and Netflix) I am excited to get into the Handmaids Tale, I read the book in 2017.
Emmy is loving these Zutano Booties They actually stay on her feet, are very warm AND she can crawl and walk in them. They wash easily and have held up well. Also I think they are cute.
____________________________
I hope you all have a wonderful Friday!
What are some of your favorites from this week?