We had another very cold snowy day so we mainly stayed home (which is not our usual).
These kiddos didn't mind a slow day reading books.
And watching a movie. At home days call for matching sweat suits.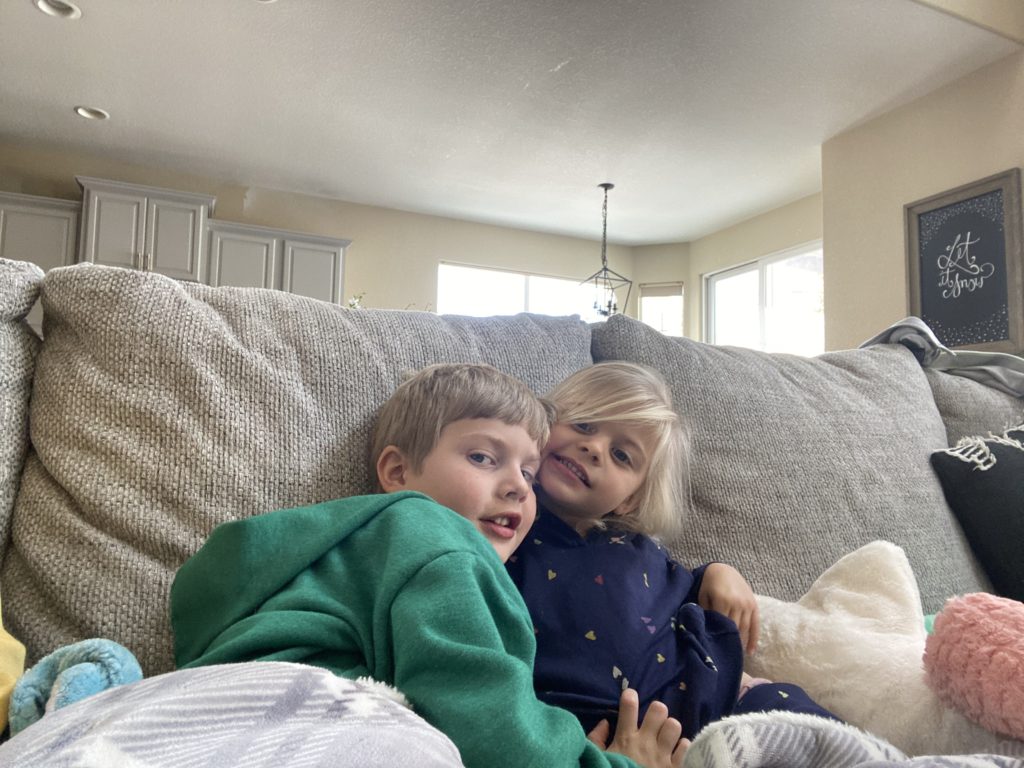 Cannon didn't have school so we spent the afternoon playing in the snow.
Humphry doesn't much like getting cold but he is a snow beast when you throw snow for him.
What are your favorite things to do on cold snowy days? Un-pictured here include hot chocolate, stories and preschool work.