After a few days (weeks) of trying to cram in as much summer as possible I think we were all craving a slower day. We played at home for a long time, we even gave Bonita a makeover. This skeleton has been so much fun.
We spent the rest of the morning playing at the library and picking up books for the first week of school.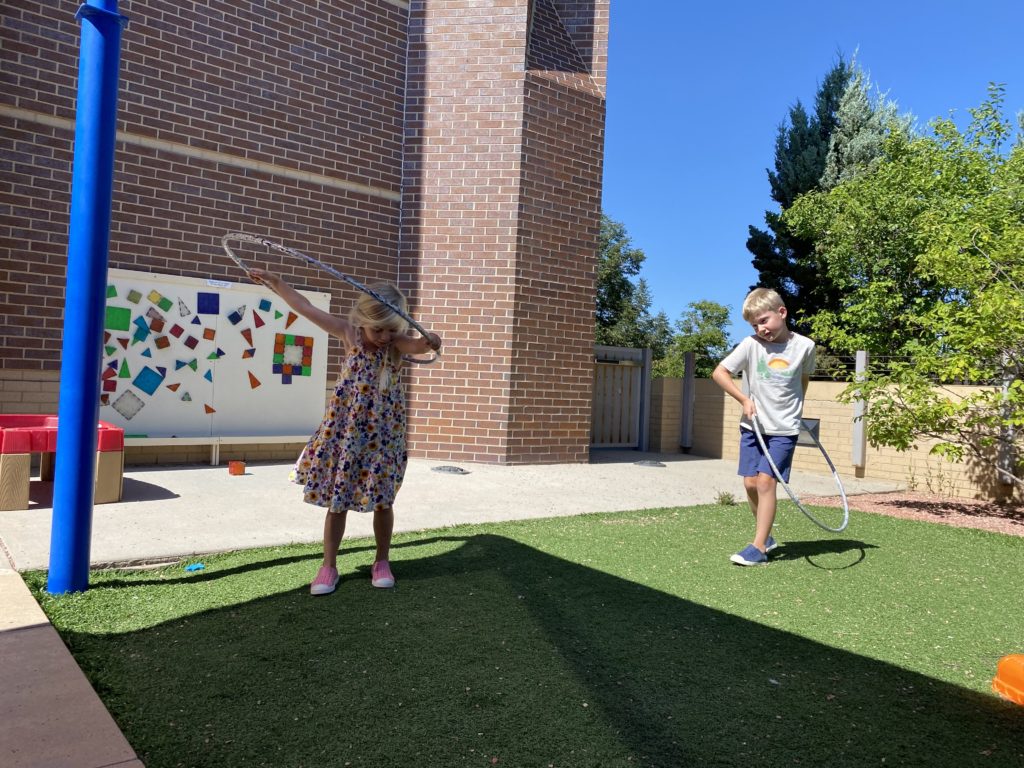 I still can't believe that we start school next week.
lucky for us, these slow days will continue we just won't have full freedom anymore.
We spent the afternoon at my parents house where I found this classic set.
It was actually a gift to my brother back in 1981 from our Aunt that we lost many years ago. I asked both my mom and my bother if I could take them to read to my kids and they were happy to share. I am so excited to have this family set as I have been meaning to buy it.
When we all got home we played outside all evening, had dinner on the deck (steak because it's Cory's birthday week). We were excited to see a humming bird visit our feeder.
I finally got out Back to School Occasions Bin put together and while it's simple I really think I love it!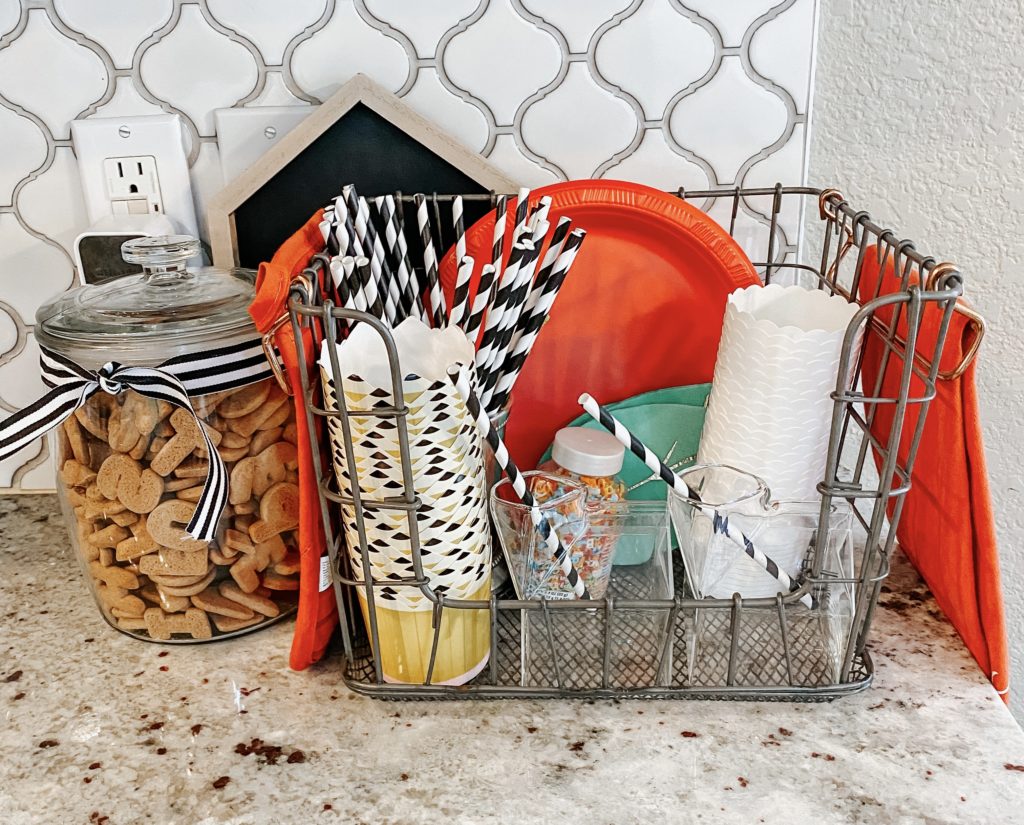 I think these little pencil cups are the cutest!
I also love these letter sprinkles.
We're ready to celebrate back to school!
I'm a little sad I didn't take pictures of my spring or 4th of July baskets!
When do your kids go back to school? Are you doing anything fun to celebrate the end of summer?