Week two of base building is officially in the books! Adding on some base miles and strength training has been the focus this week as well as keeping the run streak going. I just can't wait to get my milage up and get to a happier total milage per week, but I am trying to build slow. I listened to a couple podcasts this week that have me really leaning towards the Leadville 50. It's always good to finish what I started in 2017 😉
I am linking up with Wendy and Kim this week for a Weekly Wrap, go check out all the inspiring runners!
———–
Monday: A quick warm-up on the treadmill then lower body and core strength.
Tuesday: 4 miles, with 5 by 20 seconds strides. It always helps my form to throw a little uptempo work in.
Wednesday: Warm up on the treadmill plus upper body strength and core.
Thursday: Three early morning miles focusing on hills.
Friday: Cory had the day off so we took off early for a run as a family. We bundled the kids into our Thule stroller. I am so glad that thing has such a great rain cover. It was raining when we left then it quickly turned to snow while we were out running. The stroller was coated in snow but the kids were warm and comfy inside.
3 miles to start the day is one of my favorites!
Saturday: We had plans Sunday morning so I knew I should move my "long run" to Saturday. I was thinking somewhere between 12 and 14 miles. There was more snow on the trails than I was anticipating so I cut it to 10 and considered it good training for Moab. I really hope to run longer next weekend on an actual trail to build my confidence.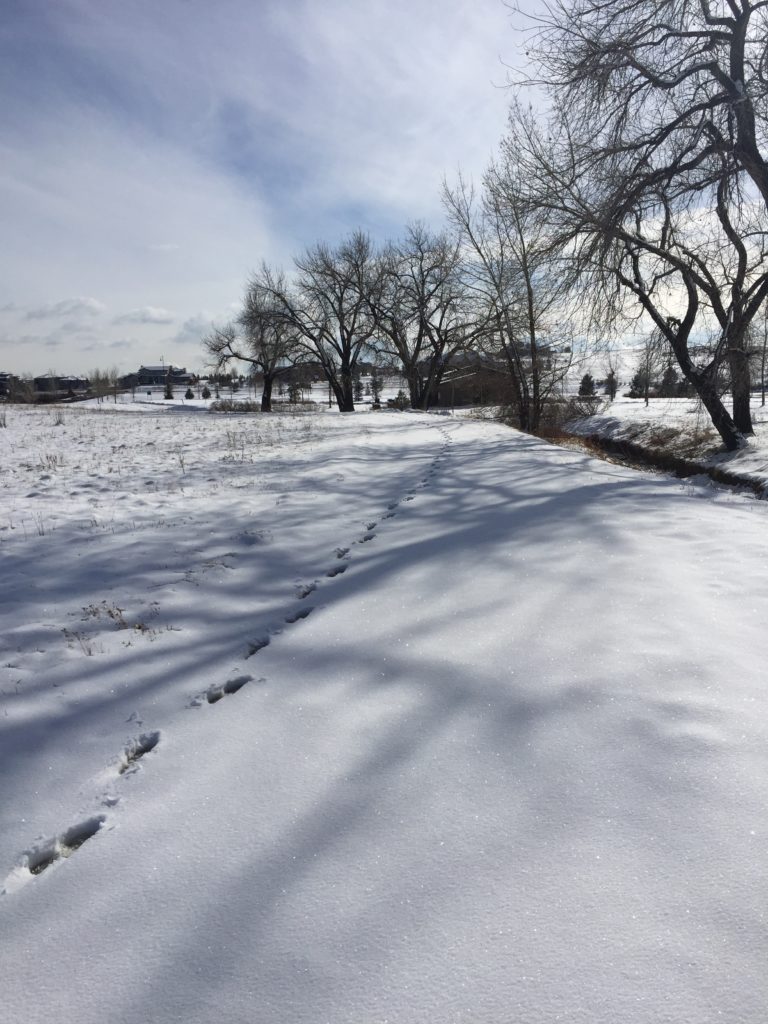 Sunday: Baby was up early so I got some extra cuddles instead of a run (not complaining). Then we met friends for a hike and some doughnuts (I was so excited to see them and their new baby I forgot to take pictures) Then a few miles on the treadmill to round out the week.
______________________________________
Total Running Miles: 25 miles and some strength. I am happy with the progress but will be feeling better when my miles are closer to 45-50 per week. Also room for improvement: Cross training. I really miss my morning spin class, I just haven't found a way to fit everything in yet.
Happy Running Everyone!