We only had a little time to visit Dinosaur National Monument because we had to beat a snow storm that was approaching the front range. We made the most of the time we had and hope to go back sometime soon to see more!
We arrived near the entrance and enjoyed the many road-side dinosaurs.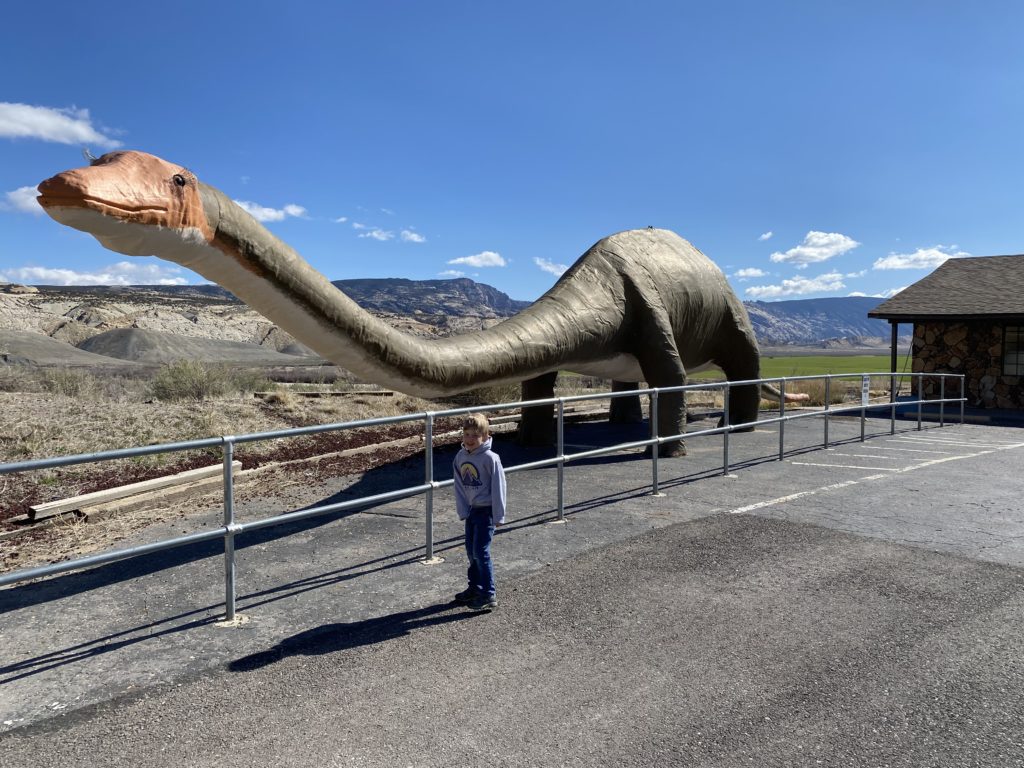 The visitors center is very nice as you come in from the Utah Enterance.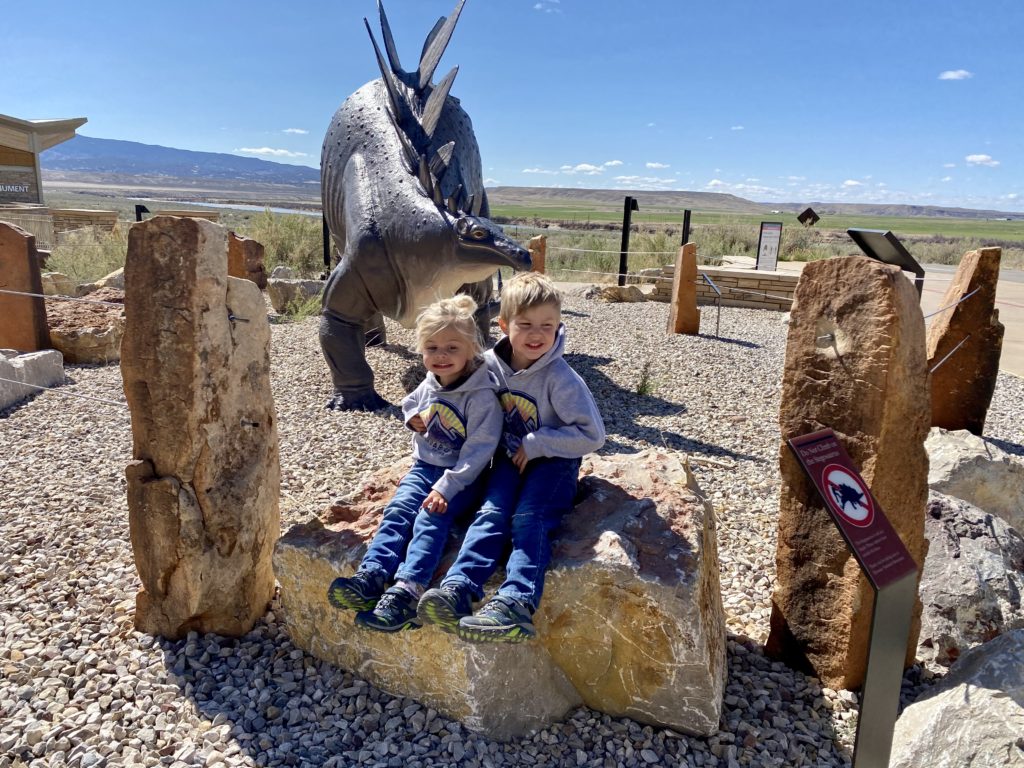 Entrance is included if you have a National Parks Pass.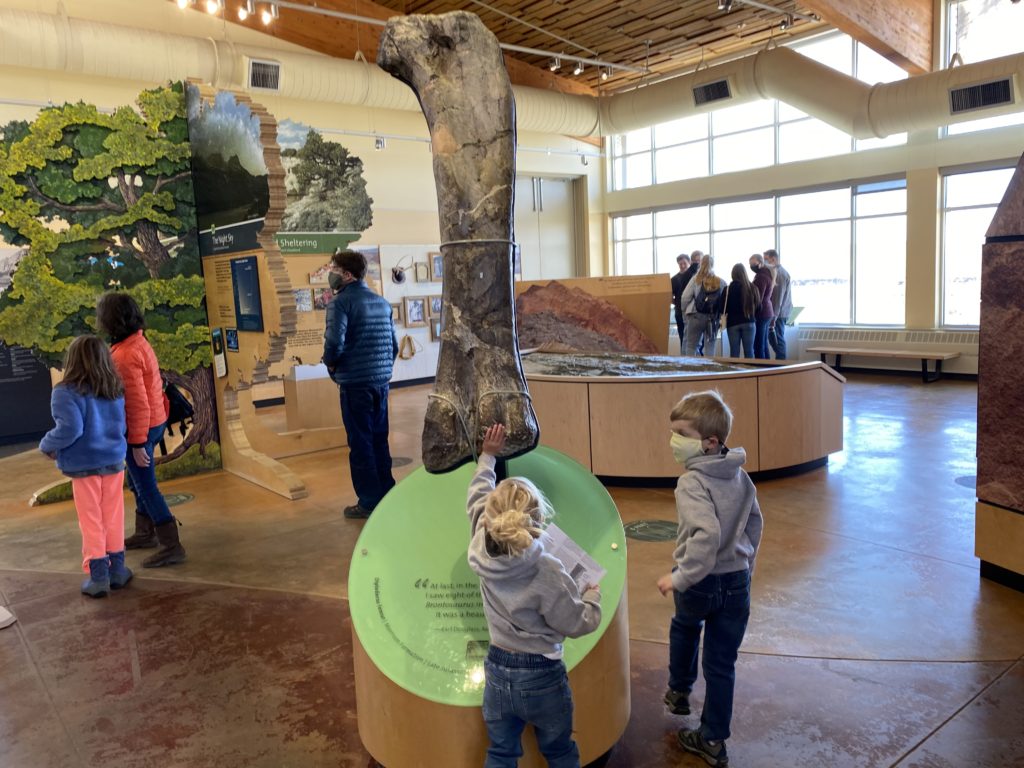 While in the Visitors Center we got our Parks Passports stamped.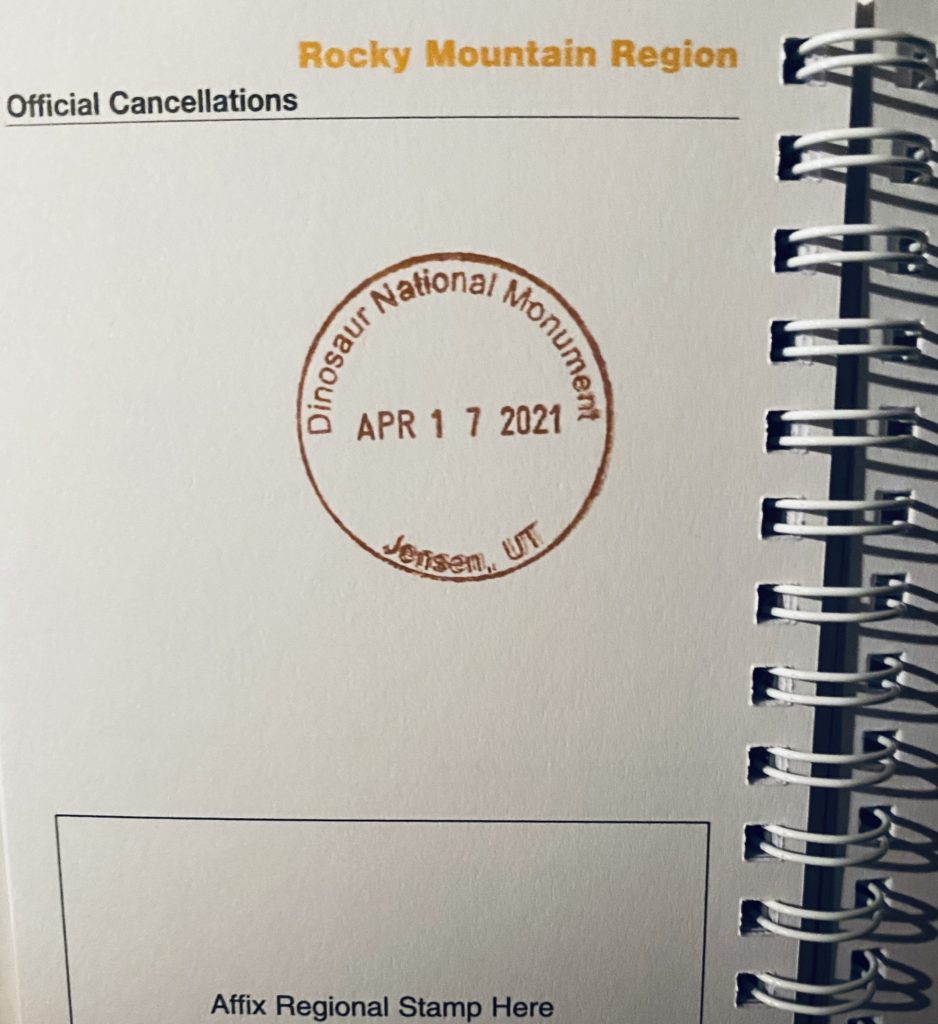 We made our way to the Quarry Exhibit, which was AMAZING, I have never seen anything like it.
I think it is similar to the Grand Canyon in that pictures will never do it justice!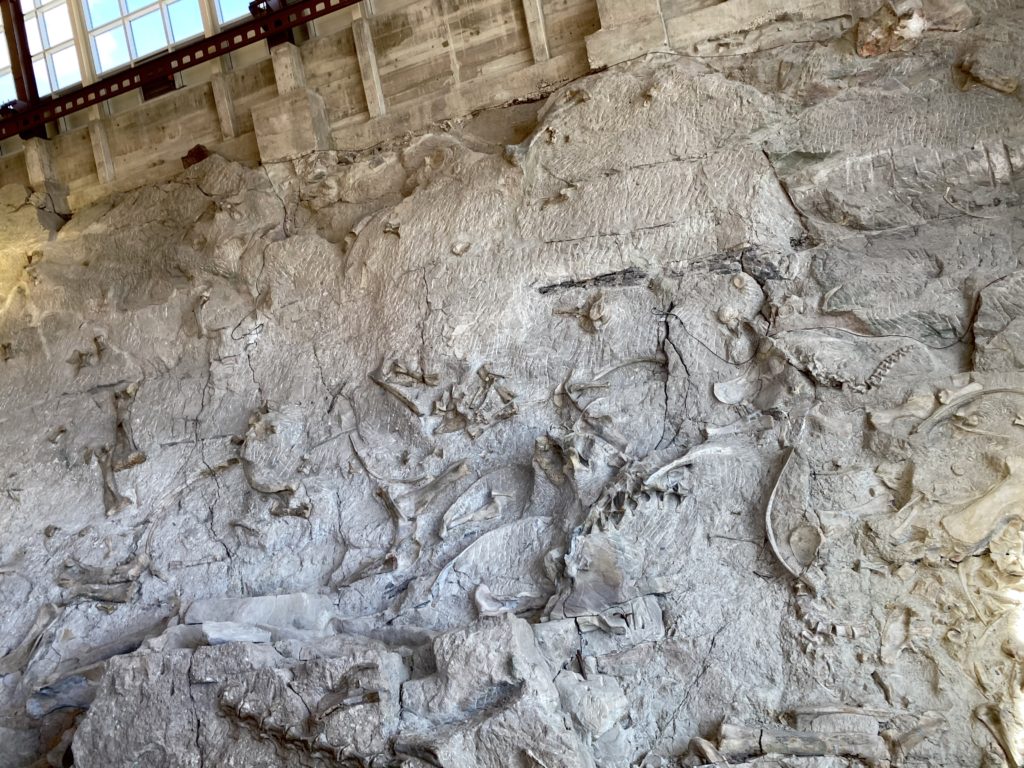 The kids really enjoyed seeing the skeletons.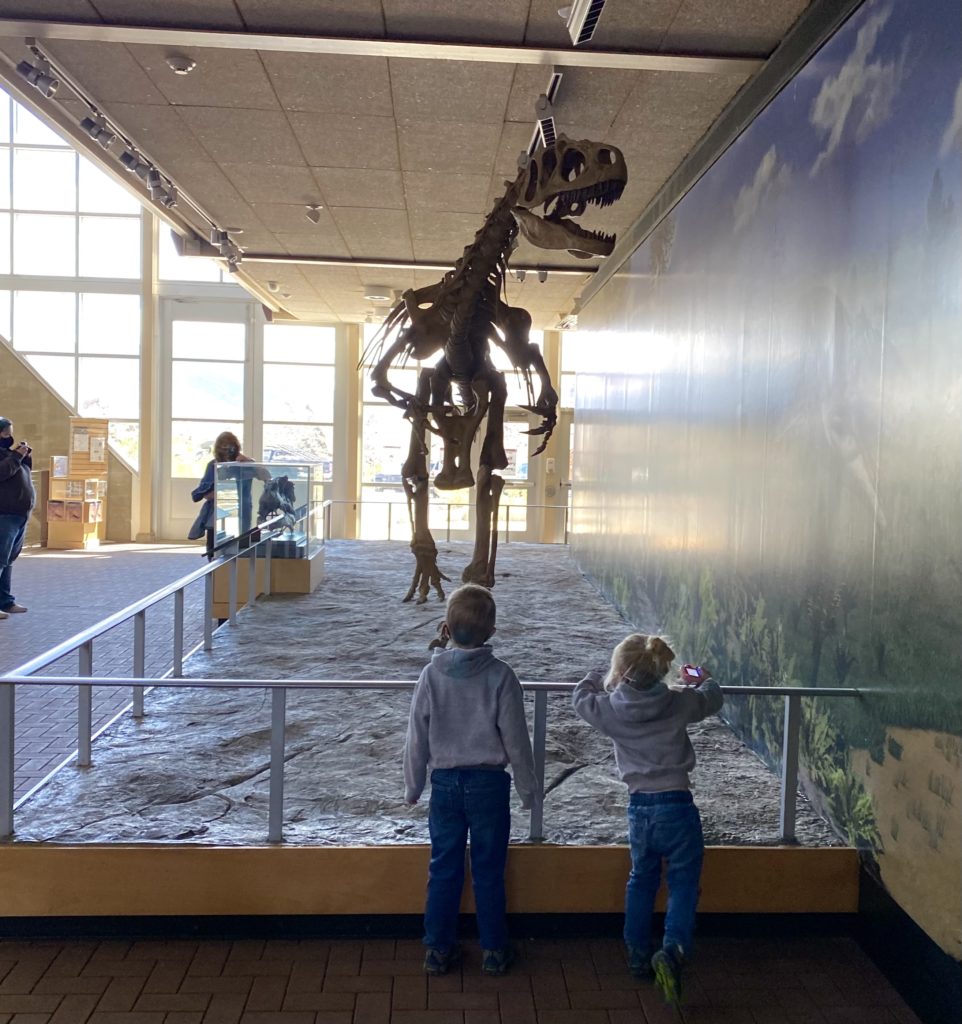 But their favorite part was TOUCHING the dinosaur bones (it's allowed)
After the Quarry we hiked the Fossil Discovery Trail.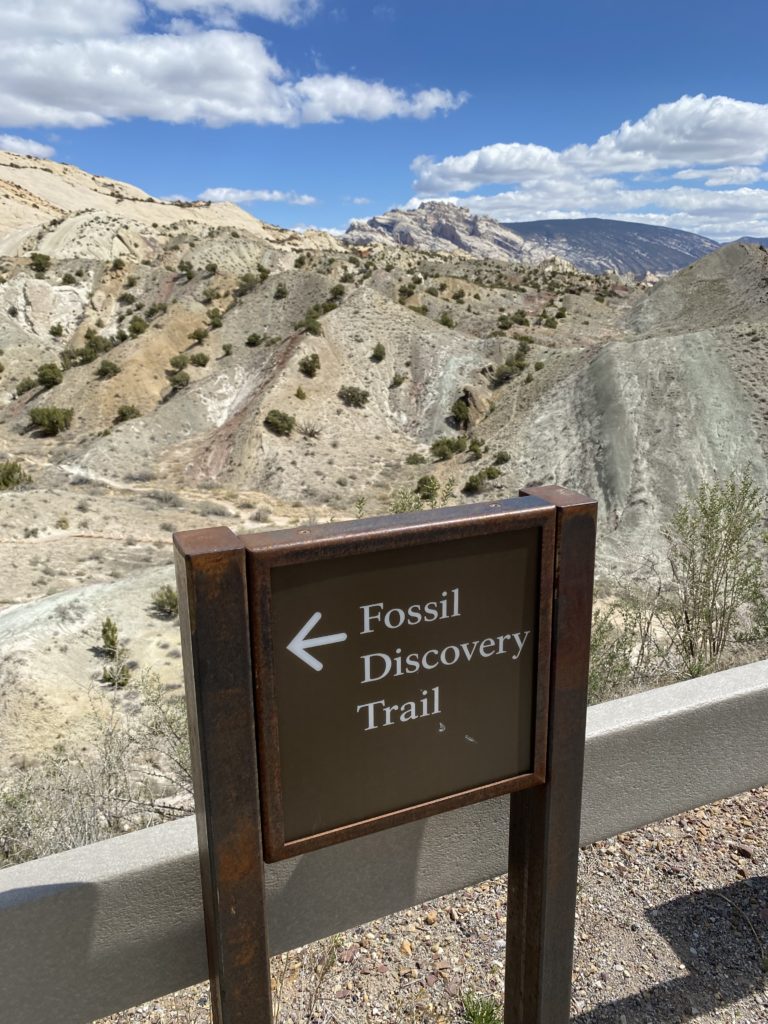 You can find some more fossils in the cliffs and see fantastic views.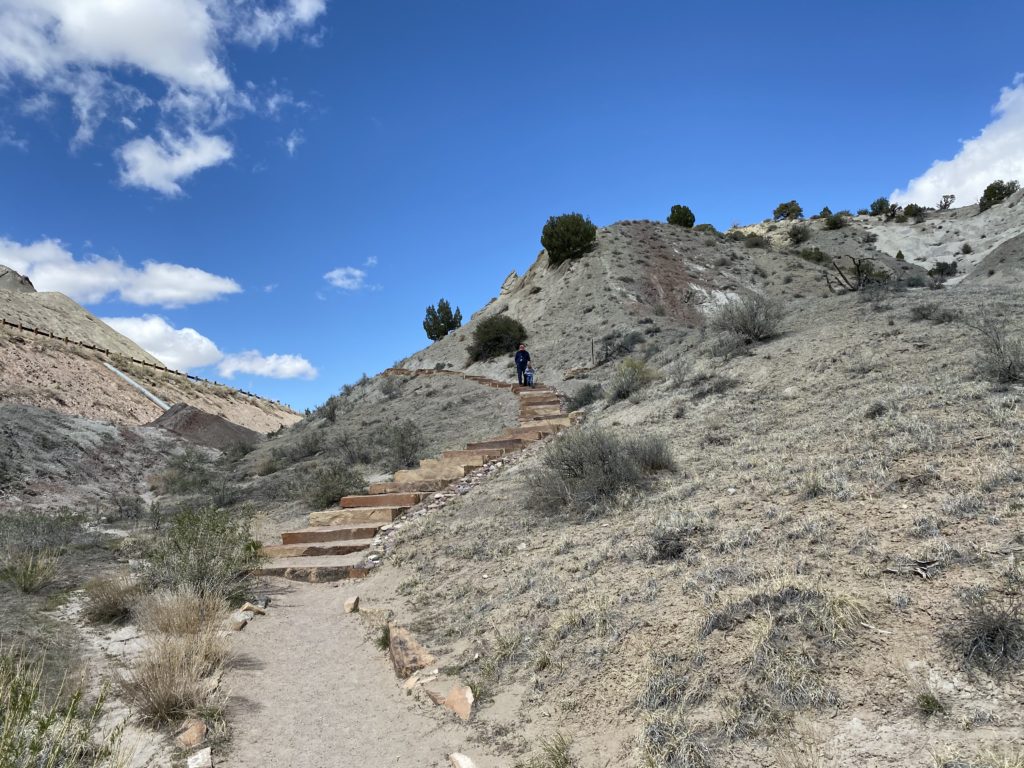 I can imagine that it would get very hot here in the summer!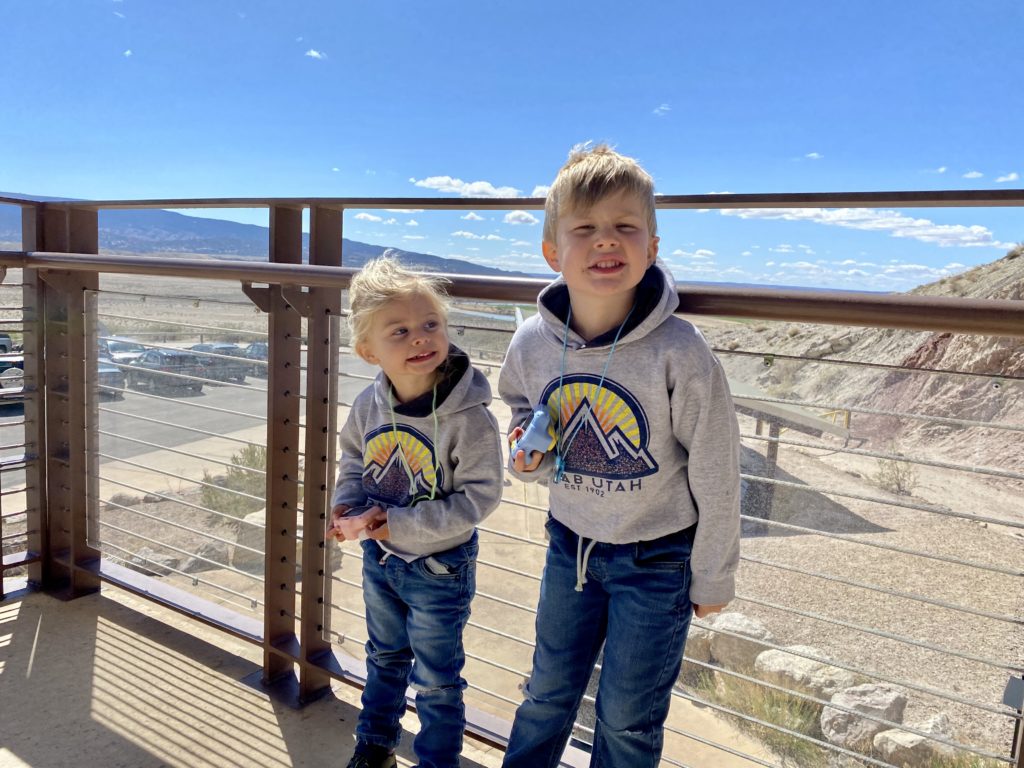 After leaving the quarry we drove down to an area that had petroglyphs.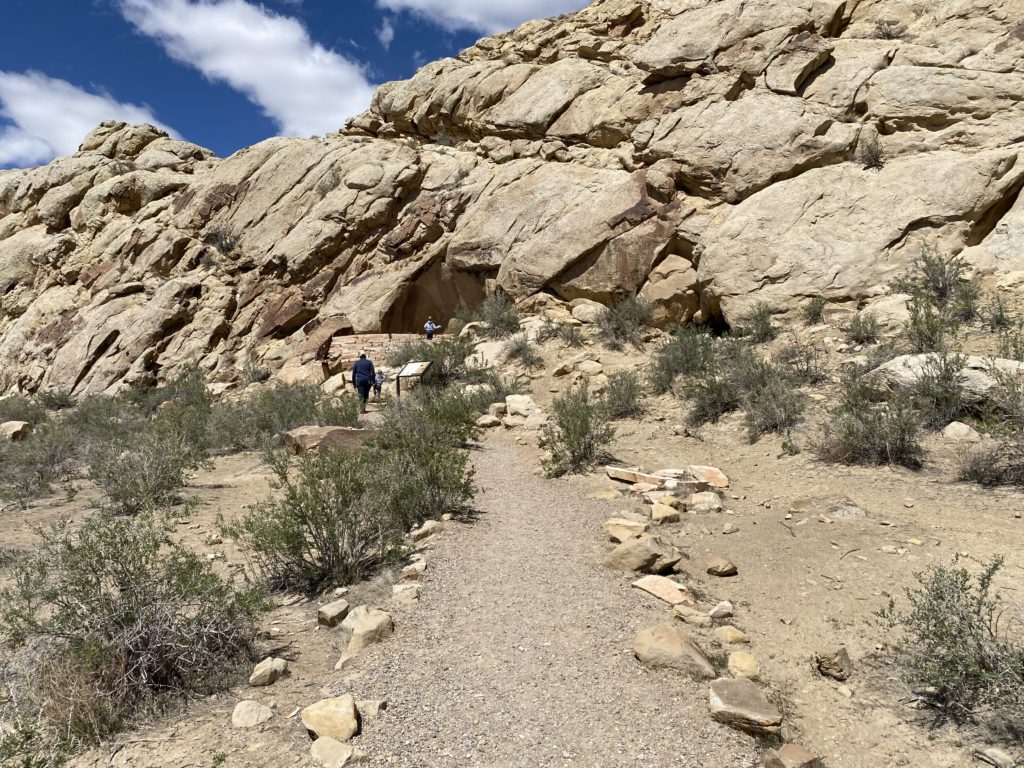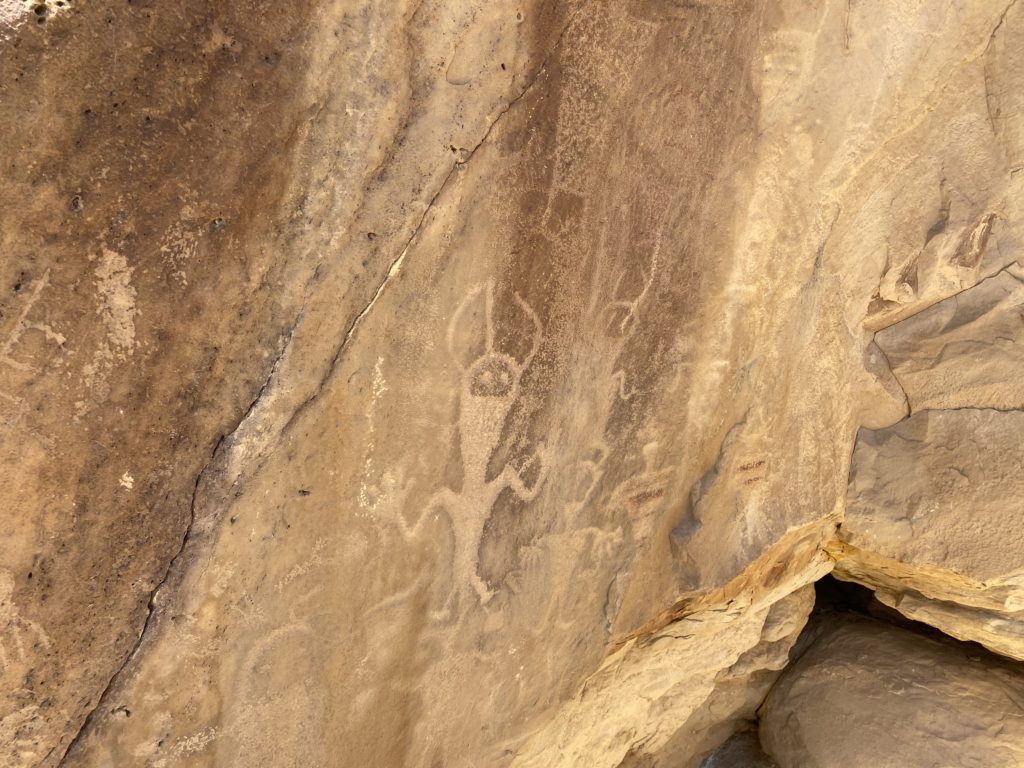 The art is so interesting and the kids had great time playing in the dirt looking for lizards.
We had hoped to hit some more sites further east on the Colorado side.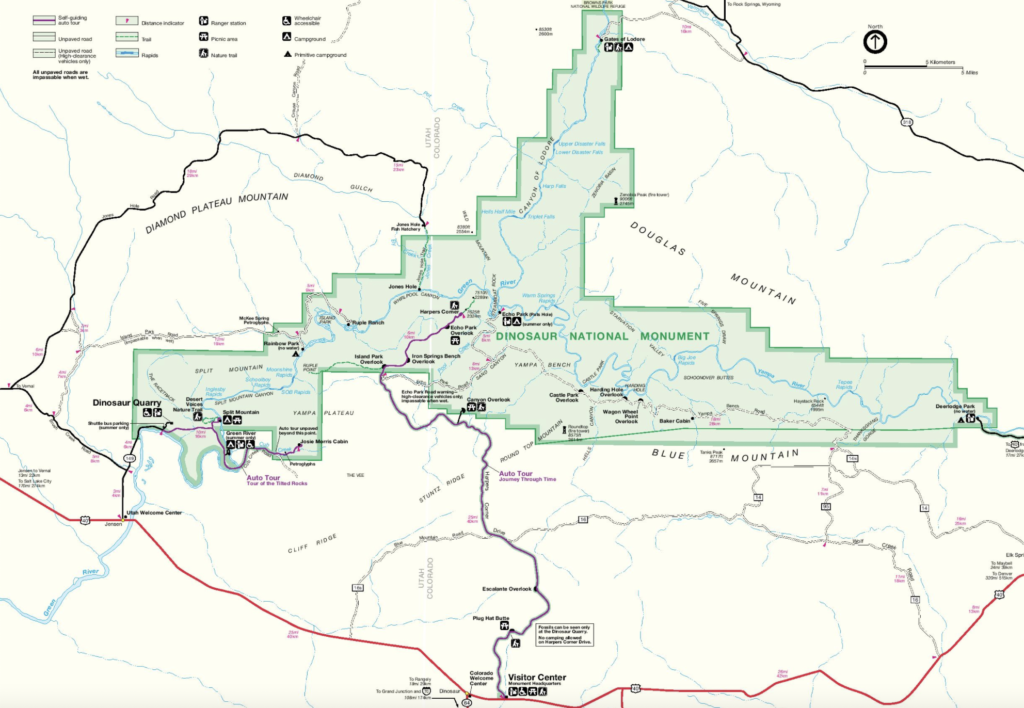 But a snow storm was headed for the front range and we didn't want to tow our trailer in the snow (again) so we headed south for warmer weather and a shorter drive home. I am not too disappointed as now we have a great excuse to come back and explore the other half of the park!
________________________________________________
Have you ever been to Dinosaur National Monument?
Any hidden gem National Monuments or State Parks that are your favorites?