I woke up a little early today to get a couple miles in. I am happy with my long runs but really need to work on getting more miles in earlier in the week.
It was back to our "normal" routine….this is Emmy's concerned face that dad was doing her hair (he did a good job).
We changed up the sensory bin from Valentines to St. Patricks Day.
We did our normal school things and started a mountain biome mini unit study. It was fun to do a little guided drawing with the kids with our Snow Bear read aloud.
We played outside when we could because it was 60 degrees and we are expecting 4-5 inches of snow tomorrow and temps in the teens.
Weather here in Colorado is always a wild ride. We have already had a VERY cold snowy winter but I welcome that over a drought any day.
I had a check up with my GP in the afternoon, seems as you get older the more and more time you get to spend at the doctors office. In a few years I will need to start getting all the really "fun" screenings.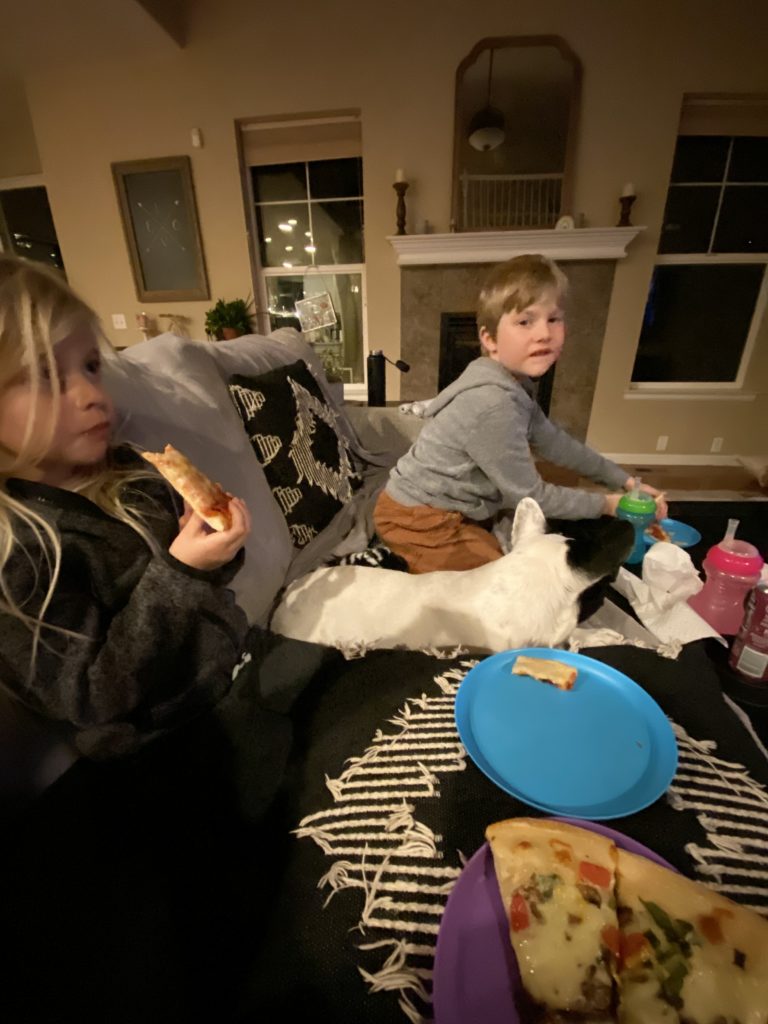 We decided we needed a fun pizza picnic.
Humphry was very hopeful he would get some, he did not.
How has your winter been?