We had a very soggy, chilly first day of June.
The kids didn't mind because they love wearing their rain boots.
We had swim lessons in the morning then played at a playground for a bit.
We came home to summer snacks. I LOVE having the kids home with me and I love this daisy board from Cost Plus World Market.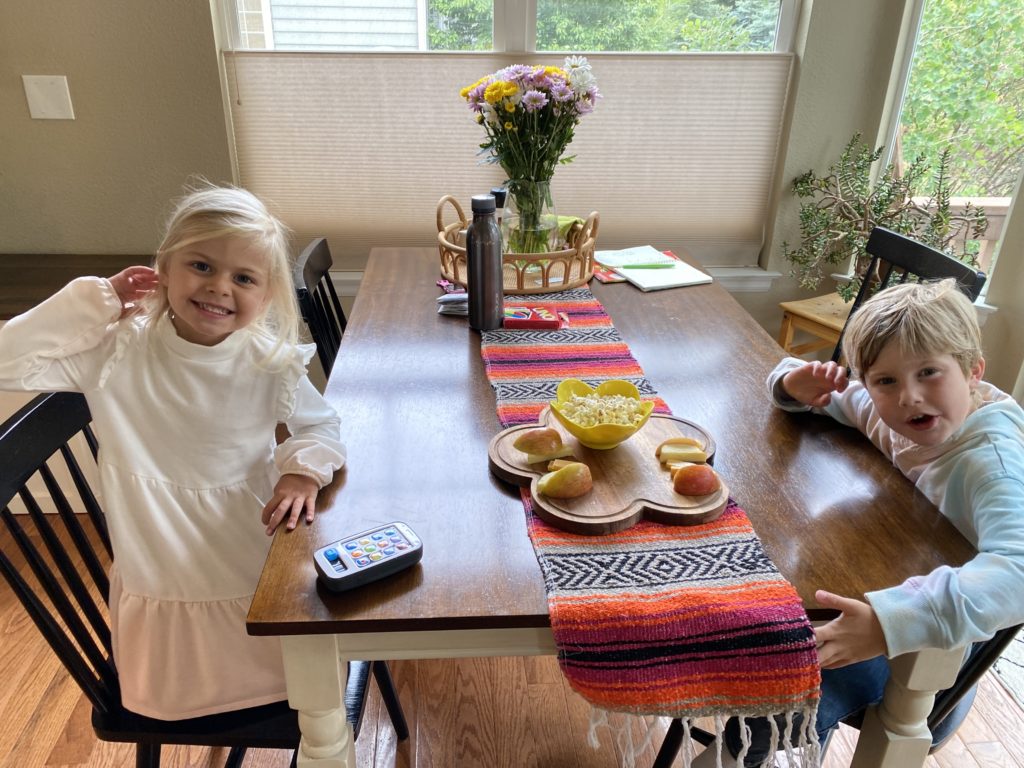 It's not the fanciest snack board but they still love me LOL.
After some lunch and some down time we went to get Cannon's hair cut. I have not liked his last few cuts but this one is much better =)
How is your weather so far this summer? Ours has been cool and wet.