Having our treadmill broken had the silver lining that it forced me to run outside to enjoy a beautiful fall morning.
Cannon didn't have school so I got to run a little later when the sun was up.
While I loved getting out it was not my best run ever. My legs felt like they were made from concrete and running four miles felt more like twelve. It's easy to start to think there is something wrong or all fitness has been lost but some runs just go like this. Today was just slogging through tomorrow will likely be better.
After my run and a quick breakfast the kids and I met a friend at a pumpkin patch.
It was a beautiful day and we had fun visiting the animals and checking out the pumpkins.
And of corse we had to visit the corn maze.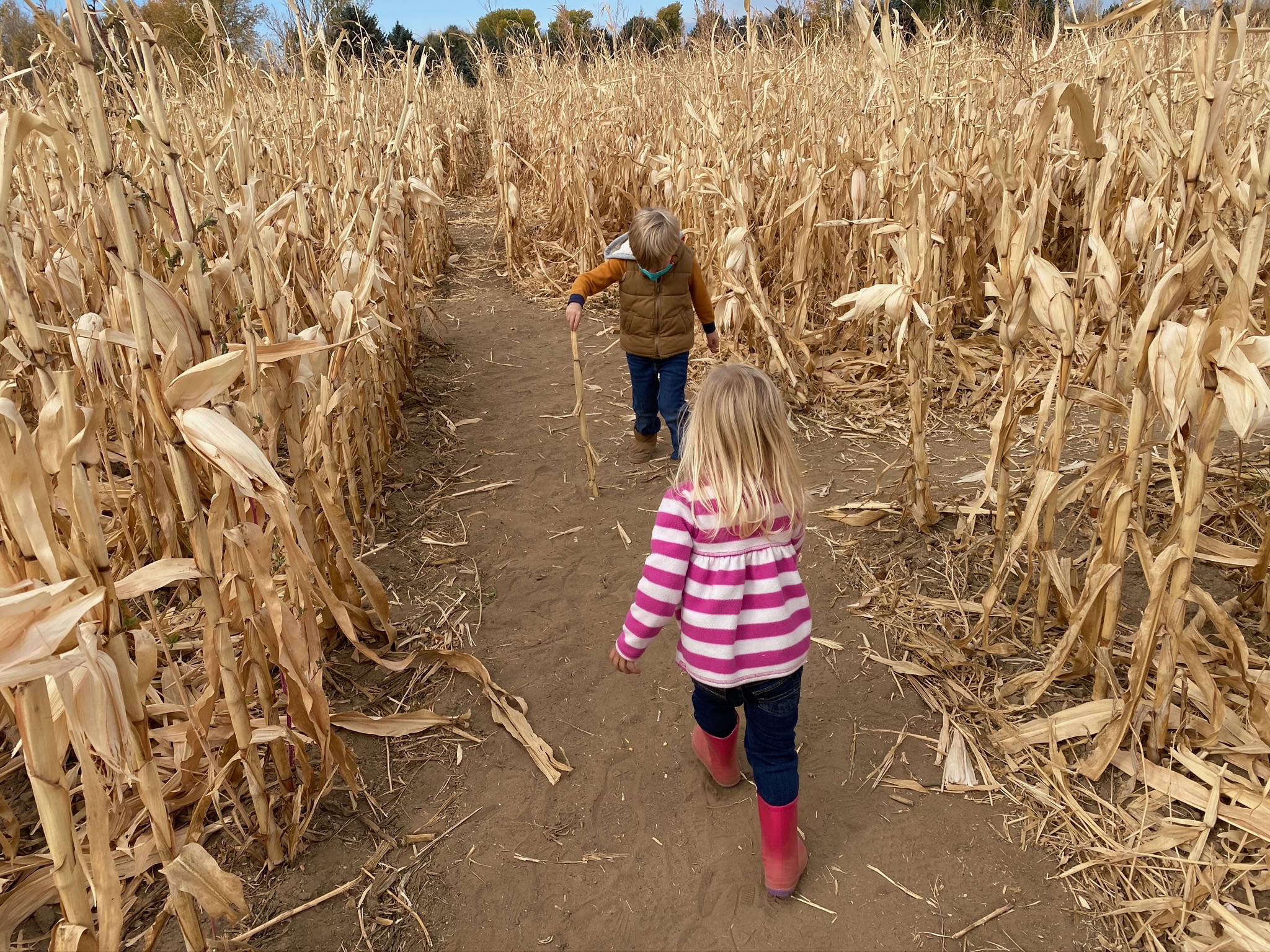 After the pumpkin patch we went home for lunch and nap-time.
Then we needed to run some errands but I wanted to hang out with Humphry so I sat in the third row. It's a very different perspective from the way back.
The kids and I spent some time going through the Amazon toy catalogue. It's fun thinking about what they might want for Christmas.
When we got home we could see the smoke from the fire burning in Boulder.
Keeping the hopes really high that we get some snow soon!