We had the best day yesterday exploring the Paint Mines , the Paint Mines are a natural feature south of Denver.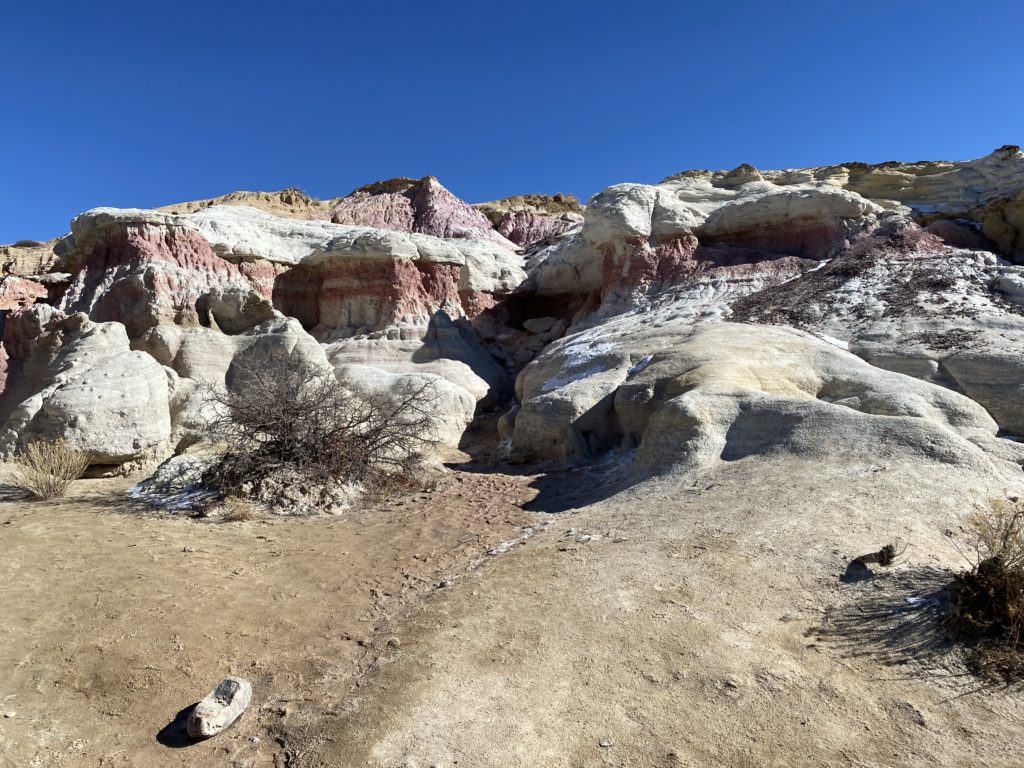 "The Paint Mines Interpretive Park is one of El Paso County's most unique open spaces. The Paint Mines are named for their colorful clays that were collected by American Indians to make paint. Brightly colored bands, caused by oxidized iron compounds, are found in varying amounts throughout the many different layers of clay.
The Paint Mines Interpretive Park is located in the northeast section of the County near Calhan with approximately 750 acres. The paint mines have evidence of human life as far back as 9,000 years ago. The park features fantastic geological formations including spires and hoodoos that form through erosive action that creates incised gullies and exposed layers of selenite clay and jasper. The park includes a restroom facility, four miles of trails, interpretive signage, and many natural wonders." – SOURCE
There is so much to explore.
Cannon and Emerald loved climbing around and finding hidden caves.
If you are in the area I highly suggest a visit.