The day started out quite cold and but it was brightened by Emmy trying on her new jacket.
I was telling Cory that my steering wheel was so cold and I wished that it was heated. He informed me that it actually is heated and made my year.
After preschool drop-off Emmy and I went to Target to get a bunch of things we don't need. Like a purple glitter witch hat.
During nap time I got in a very short run. Our treadmill is somewhat still broken so hopefully we will get it completely fixed soon. This week has been so off we our treadmill down, I decided to just call it a recovery week and not stress about it. I think my body was ready for a break anyway.
We might be looking at eight inches of snow this weekend.
It's definitely treadmill season.
The kids and I spent some time decorating Halloween cookies.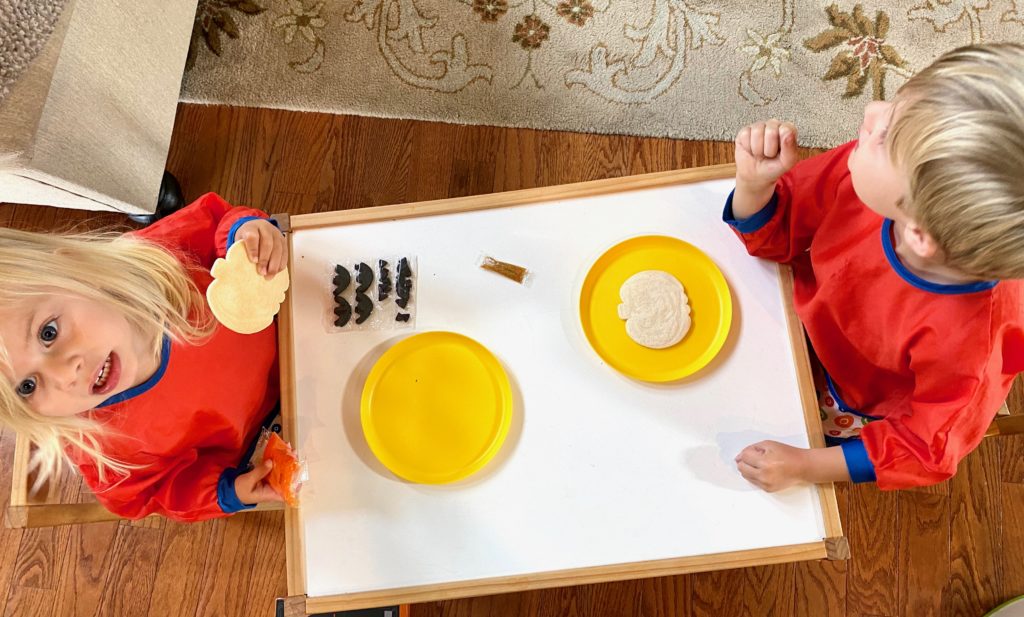 Emmy was all about the sprinkles.
This was one of the things we didn't need from Target.
________________________________________________________
Anything happy happen for you today?
Do you love Target?