I woke up excited to get a run in because the unpaved road into our campsite had four tunnels.
It's always fun to run somewhere new. 
The weather was cool and perfect but running in the mountains is always humbling. 
Since it's Friday Cory had to work so we picked him up a coffee from our favorite coffee shop in Buena Vista then set off for adventure. 
Humphry was with us as well and we were in search of wildflowers. 
We decided on the Lost Lake trail near the top of Cottonwood Pass. 
The hike was enchanting and reminded me of Austria.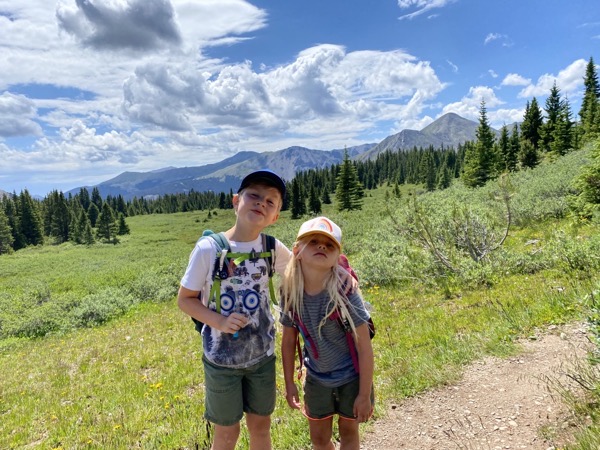 There was some stream crossings, a mud bog and lots of mosquitos but it was worth it for the views. 
We had lunch and enjoyed the views from Cottonwood Pass before a rainstorm blew in. 
When we got down off the pass it was time to pack up Kermit and drive to Gunnison to our next campsite. 
We love camping at Heartman Rocks. After a quick dinner we did a pre-bedtime hike. Summer bedtimes are an easily forgotten suggestion.