Today marks exactly half way for our summer break and it's going so fast! We will still have lots of summer like weather post going back to school but we won't have lazy mornings and our mission will be more than just finding fun. We have been keeping that summer feeling alive:
We went to a summer story time at our local library.
Then we went in to borrow some fun books and movies.
Also the play patio is now open so we spent the morning playing and making new friends.
We also visited a new to us splash pad, I just love this little girl so much!
Cannon had the best time, I love seeing him so happy and playing!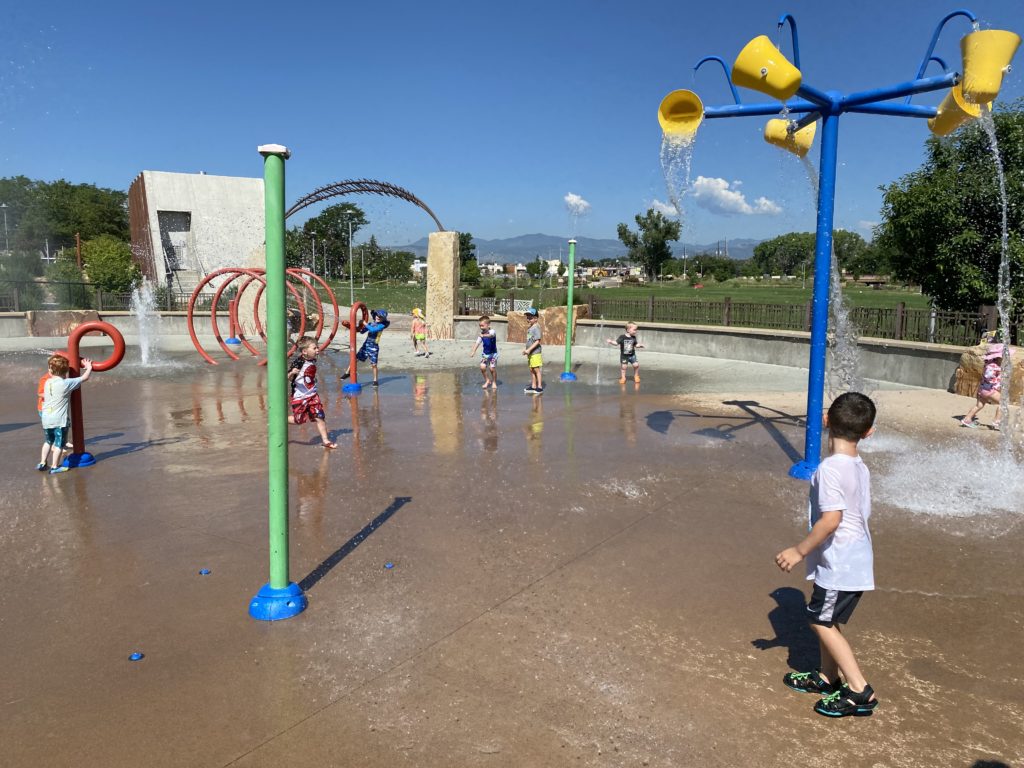 We joined some friends and that makes everything better!

When we got home I wanted to make our 4th of July trifle since we couldn't make it while we were camping.
I really need to write up the variations I have made to this recipe.
I have also been spending some time shopping for back to school. It's so early, and I am not ready but if things are going to be personalized or bought from small shops lot's of lead time is needed. Cannon needs a full size backpack.
He also needs a full lunch box and we love our snack boxes from Stuck On You so now we are upgrading to the large size. They also have labels if you need some!
______________________________________________________________
How many weeks of summer do you have left?
Have you started thinking about back to school?