I always love waking up with Emmy in the camper!
I also love how much outside time we get while camping, outside immediately, breakfast in the fresh air, watching for trains across the river, it's all good.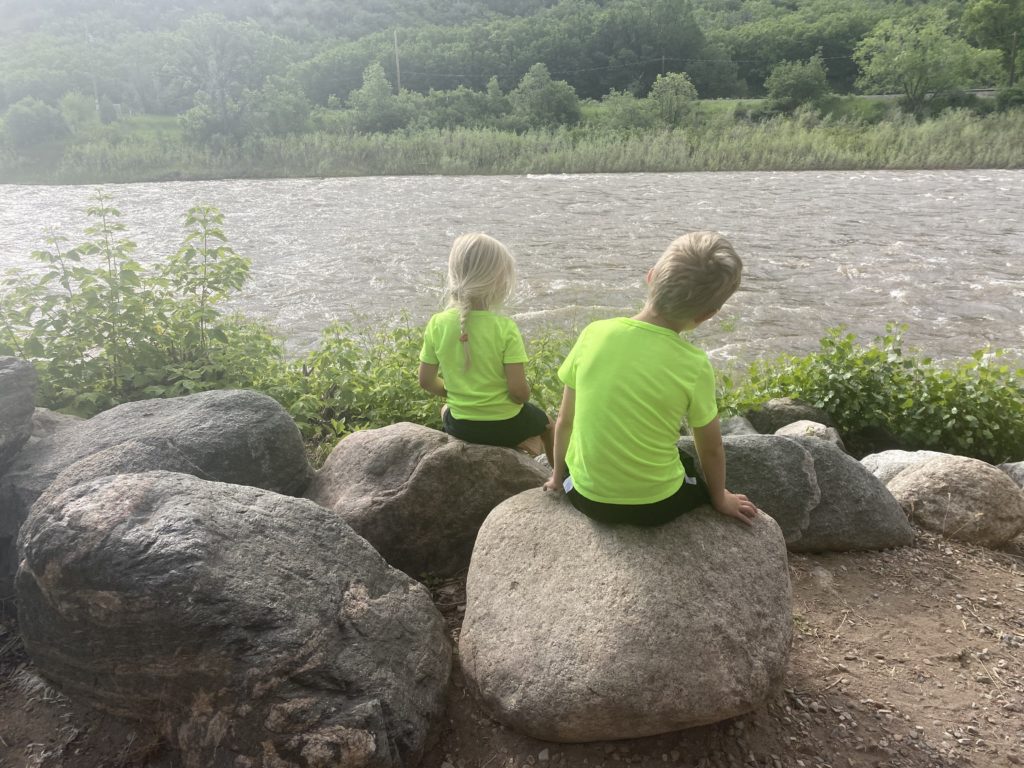 We had to pack up and head back to reality.
We did make time to stop at one of our favorite playgrounds in vail on the way home.
A friend recently said that she doesn't like to go to playgrounds while traveling because they have them at home and seems like a waste of time. I get that but we love visiting new playgrounds when we travel.
Are you team travel playground or skip it?