We woke up Saturday morning very excited to surprise the kids with a trip to the North Pole. I learned about the little theme park called the North Pole last year and have been wanting to go since then. We were supposed to go when we were visiting this area last year but Cannon got sick and we went home instead. This year feels like it might be the last year that both kids really believe in all the magic of Christmas, Cannon has been asking a lot of thoughtful questions and it won't be long before some of the magic is gone. This year seemed like the perfect time to take the kids on a surprise trip to the North Pole, see Santa and kick off our holiday season. 
This little theme park has been around for 66 years and is dripping in nostalgic fun. It's also in the mountains neat Pikes Peak so it feels very magical tucked into the side of the mountain. 
There are lots of little rides holiday themed and fit for little kids. 
Thier Santa was REALLY good!
And there are some bigger rides if you are looking for a thrill but it's no Six Flags.
The kids said they liked it better than Disneyland so I guess I'll never get to go back.
They are open more than just the Holiday Season and I think it would be kinda fun to visit again in the summer sometime. There is a North Pole in the park that is made out of ice and remains frozen all year.
They have the highest ferris wheel in the world, the views from the top were spectacular.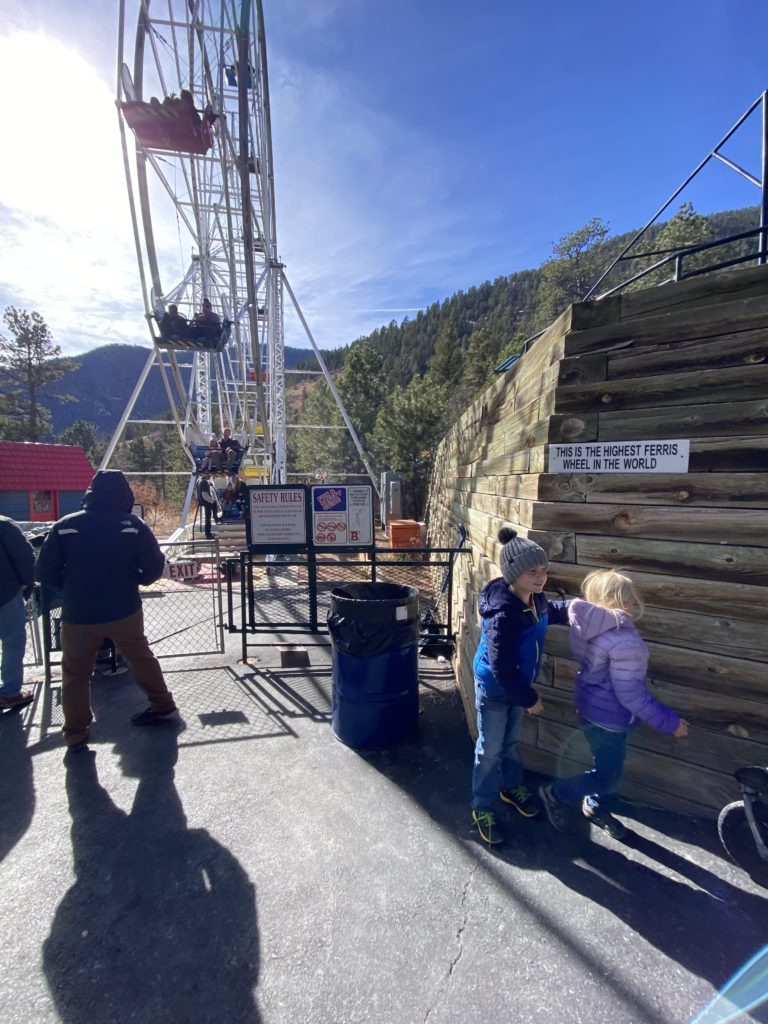 We all had a great time.
The kids really liked the big candy cane slide. I think they each went down five or six times. For being a peak Saturday it was not overly crowded.
We spent about six hours in the park and could have stayed longer, but we wanted to get back to our camper before dark. 
We got back with time to do a little sunset hike before eating dinner then snuggling in for the night. Both kids said it was the "best day ever'