Save this post for later in case you have a day to spend in Reykjavik
When we were booking our tickets to Europe for this fall I found a great deal with Iceland Air. I was slightly annoyed at first that we had a 24 hour layover in Iceland on the way home. Then I realized this was a really fun way to cap off our three week trip!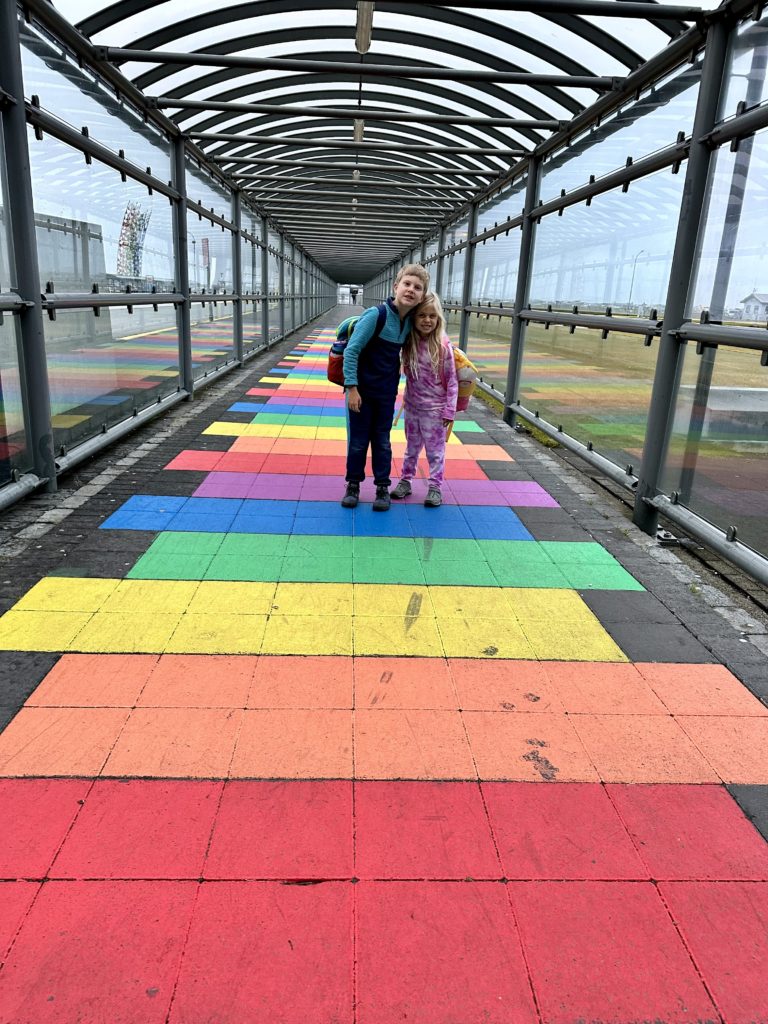 The airport in near the capital city of Reykjavik where there is tons to do and see. You could easily spend the day exploring Reykjavik or relaxing at one of the many hot springs in the area (looking at you Blue Lagoon!). But we decided we wanted to see as much as possible of Icelands natural beauty. So we rented a car and drove the Golden Circle.
Here is a quick breakdown of our 24 hours in Iceland:
6 PM – Land in Reykjavik, the airport is small and easy to navigate so we were able to get out to the car rental desks quickly. ice held our checked bags for us for free in a secure location so we only had to bring our carry on bags with us.
7 PM – Picked up our rental car and drove 20 minutes to our hotel for the night. We had easy check in and got to sleep as quickly as possible.
6 AM – Wake up, pack our bags and get out on the road to see as much as possible. We stopped in Reykjavik on the way to grab breakfast, the Coffee was amazing!
9 AM – 3PM drive around the "Golden Circle" and stop often to see the sights. I will detail our stops in a future post. We grabbed some local fish and chips for lunch along the way.
4 PM- 6PM Return our car to the airport and check in to fly back to Colorado
This we definitely not enough time to really experience Iceland but we did try to make the most of our time. We can't wait to go back and give the beautiful country the time it deserves!
More detailed information about what we saw on our tour of the Golden Circle coming soon.
Have you visited Iceland? Where would you like to to spend a 24 hr layover?