So much fun has been had since my last update! I kept meaning to get on and update with my races, volunteering and training but time just slips by! Best to just get it all in with a quick August recap.
Some Highlights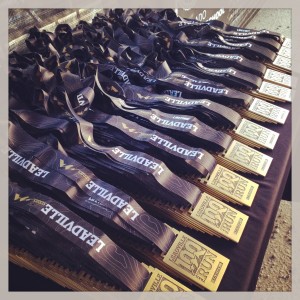 Longest Run: 20 miles at Devil's Back Bone

Races: Beaver Creek Half Marathon

And Breck Crest Half Marathon (supposed to be full marathon but was cut short due to crazy snowy conditions)

Best running Moment: Watching Rob Krar win the Leadville Trail 100

**Also it was really cool to get to volunteer at the finish line at leadville

Coolest Wildlife Seen on a Run: Bison while on a work trip to New Mexico

Favorite Run: Turquoise Lake in Leadville

Favorite Spectating: Watching my mom take second in her triathlon and my bother and dad take second in their duathlon at Boulder Sunset

Best Post Run Meal: High Mountain Pies Leadville

Monthly Totals:
Miles running: 160.6
Hours training (including some swimming, riding and lifting): 52 hours
Whew! August was a great month but I am ready for some fall fun, this morning I needed my headlamp for my morning run for the first time. I am looking forward to some cool runs, changing leaves and everything pumpkin!