This morning I gave the kiddos their "welcome to summer" buckets. It's mainly things I would give them anyway to use over the summer but they get so excited when I package them up as a gift to kick off summer.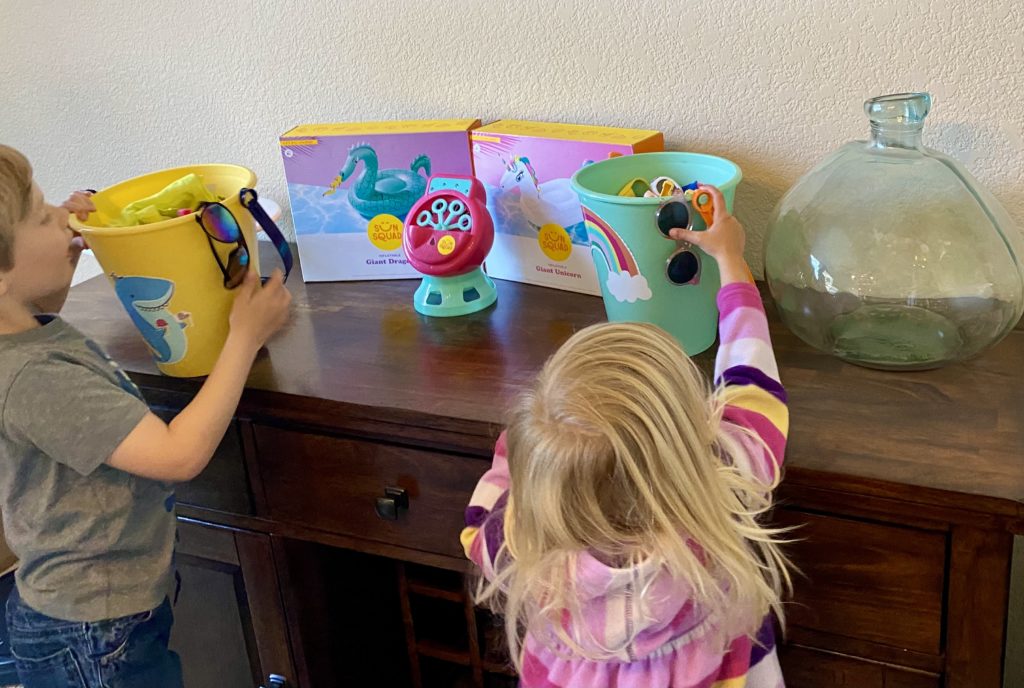 They were very excited take their buckets to the park this morning!
This year they are getting new sand toys as many of our old ones ended up in the trailer, lost or broken.
This was their buckets from last year…I love these Native Shoes so much, we didn't include them this year because Cannon doesn't need a larger size yet and Emmy got new pink ones for her birthday.
Emmy's Pool Float – Target
Cannon's Pool Float – Target
Emmy's Bucket – Target
Cannon's Bucket – Target
Goggles – Speedo
Sunglasses – Target Dollar Spot
Bubble Machine – Target
Cannon's Swim Trunks – Old Navy
Emmy's Swimsuit – Old Navy
Summer Shoes – Native