Today was a boring/lazy day. This horrible chest infection that has been hitting me so hard for the last month is now just getting Cannon (Emmy got it first, then I did a week later, Cory got it about a week and a half ago). Cannon was up all night coughing and barely got any sleep.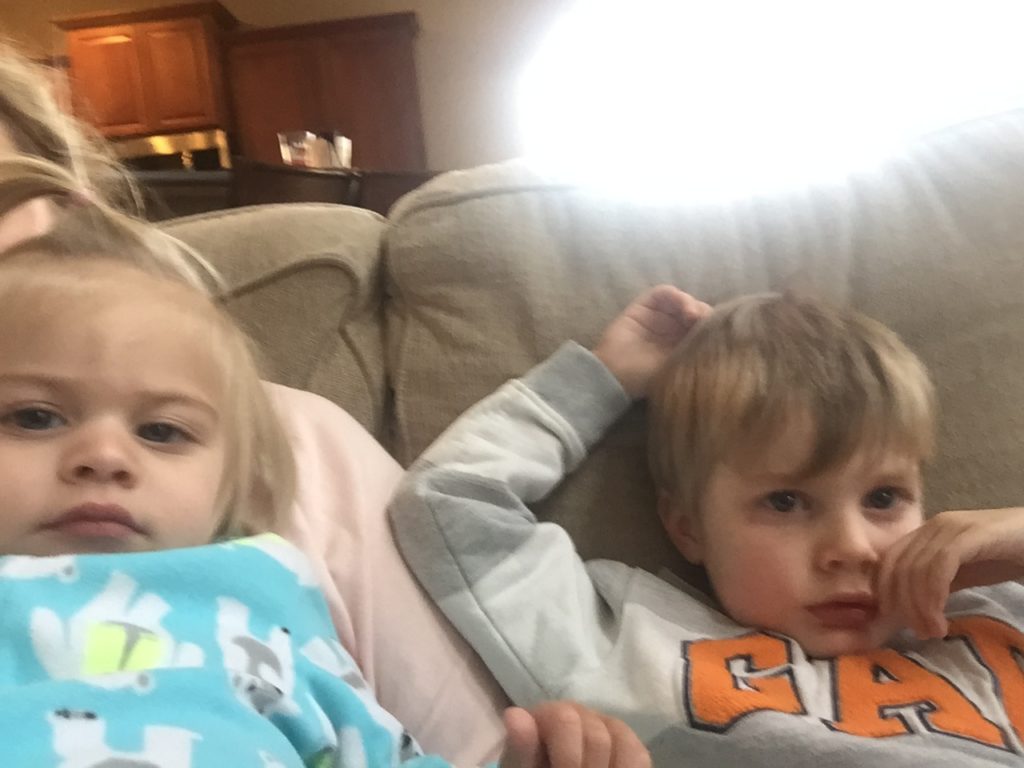 Emmy has gymnastics on Friday mornings but Cannon was home so we all just skipped class and had a lazy day. We watched movies, rested and played.
I put Emmy's hair up in a full ponytail for the first time.
She was pretty pleased with herself.
Lately I have been spending time researching new phones. I cringe to admit that my current phone is an iPhone 6 and it's five years old. It still works fine, although multiple parts (a couple screens, microphones, etc) have been replaced over the years. I didn't see any reason to upgrade until Cory got a new Google phone last year and his pictures were SO much better than mine!
My Phone

Cory's Phone
So now that I am fully convinced that I need an upgrade I just need to find the best fit. I am the main photographer in the family and take 99% of my pictures with my phone.
I am thinking about going for the iPhone 11, I have heard great things about the camera.
_____________________________
How often do you upgrade your phone?
Anyone have the 11 and love it? Do I need to iPhone 11 Pro to get the really great camera?