This morning I broke my run up with two miles on the treadmill
and two miles outside with the kids before Cannon's school drop off.
It was a little warmer this morning at 28 degrees so we enjoyed it as much as we could.
Do you do this as well with milage? I don't think I would run to 6 miles after 5.12 but I have definitely ran past my house instead of stoping at 5.9 miles.
Emmy and I spent the morning visiting the homeland (Target) to pick up valentine's for Cannon and Emmy. I am so excited that Emmy gets to exchange valentines this year. Last year she was only 10 months so we didn't bother for her. This year she picked out Mini Mouse cards to give her friends.
After Target we spent sometime at a playgroup with friends. It's so funny that last year Cannon was hanging out with his friends and Emmy was just along for the ride. Now Emmy is the one who goes to play dates while Cannon is at school. Everyone always tells you how fast things go with kids but I just never feel prepared.
After school pickup I made lunch for the kids and threw together a salad for myself. I put strawberries on it and pretended that spring is coming.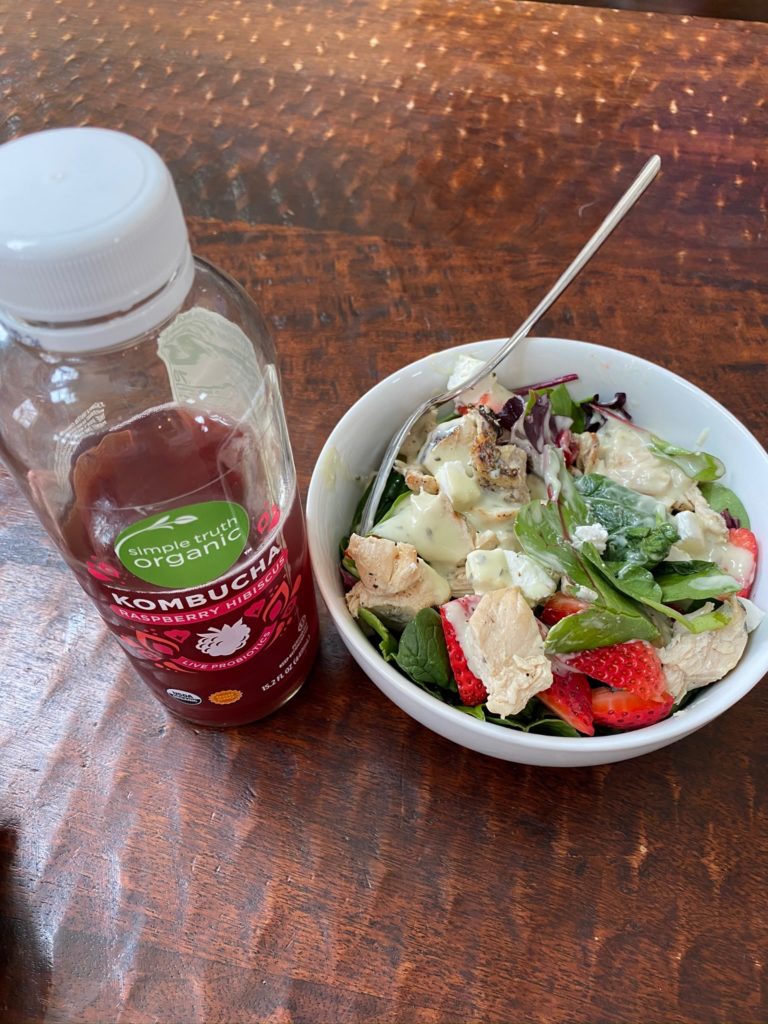 ______________________
Do you enjoy winter or are you ready for spring?