I have been actively trying to not hate winter this year. Usually I spend winter wishing it away waiting on spring to come. I am trying to find ways to love winter and enjoy the moment we are in.
Cannon and Humphry don't mind cuddle weather.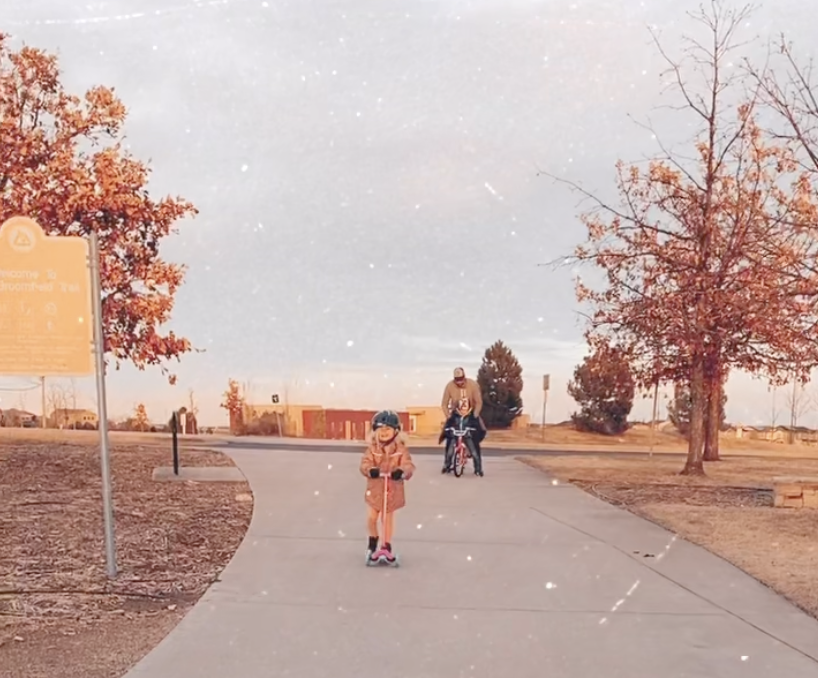 We spent our evening working on our bike and scooter skills.
Any evening that it's not bitter cold or covered in snow you will find us outside!
What do you do to love winter?