We are adding a couple new Christmas traditions this year and I am so excited!
I checked How Winston Delivered Christmas out from the library not knowing anything about it. When I got it home and realized it was an advent story I knew I wanted to buy a copy so we would have one for years to come. You read a chapter a night for December and there are crafts or activities listed that you can do as well.
This book is seriously beautiful!
We are also adding the Cinnamon Bear to our traditions this year.
I grew up listening to this with my family every year. I found it as a podcast and can't be more excited to share it with my family. You listen to an episode of the story a day until Christmas. I can't remember all the details of the story so it's fun to listen to it again!
Along with our new traditions we are enjoying some old favorites like time outside and reading books: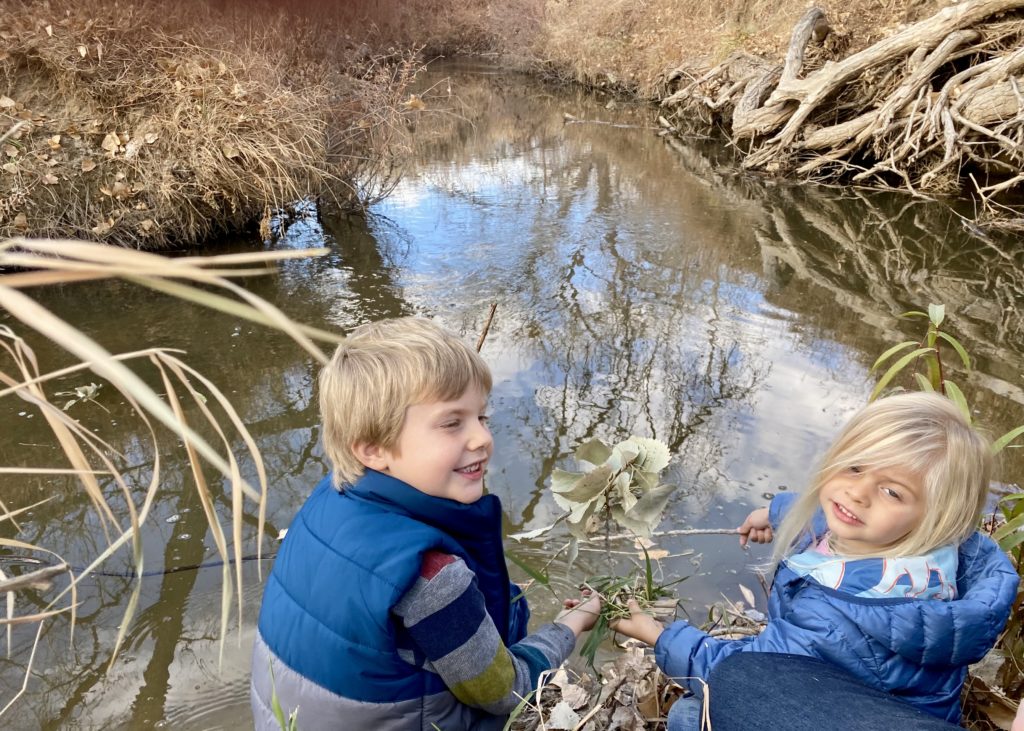 If the kids are ever having a hard time behaving sending them outside will almost always turn things around.
We spent the rest of the day doing chores and getting the Christmas decorations out.
Emmy has really been into the new book nook, I love when she "reads" to herself.
What are your favorite Christmas traditions?