Saturday started at the soccer fields.
Emmy is digging getting to play soccer this season.
But mostly when she gets to play with Cory in the field with her. It's been a fun bonding experience for them. Cannon had a game as well but I had to miss it because there was an accident in the camper and we had to rush home to wash our comforter, LOL.
After Cannon's game we jumped in the truck and headed West.
We did seek out some much needed coffee on the drive into the mountains, Starbucks had some very cute cake pops for the kids.
The Aspens are changing and the weather was cool, it was a nice break from the 90s we have been having.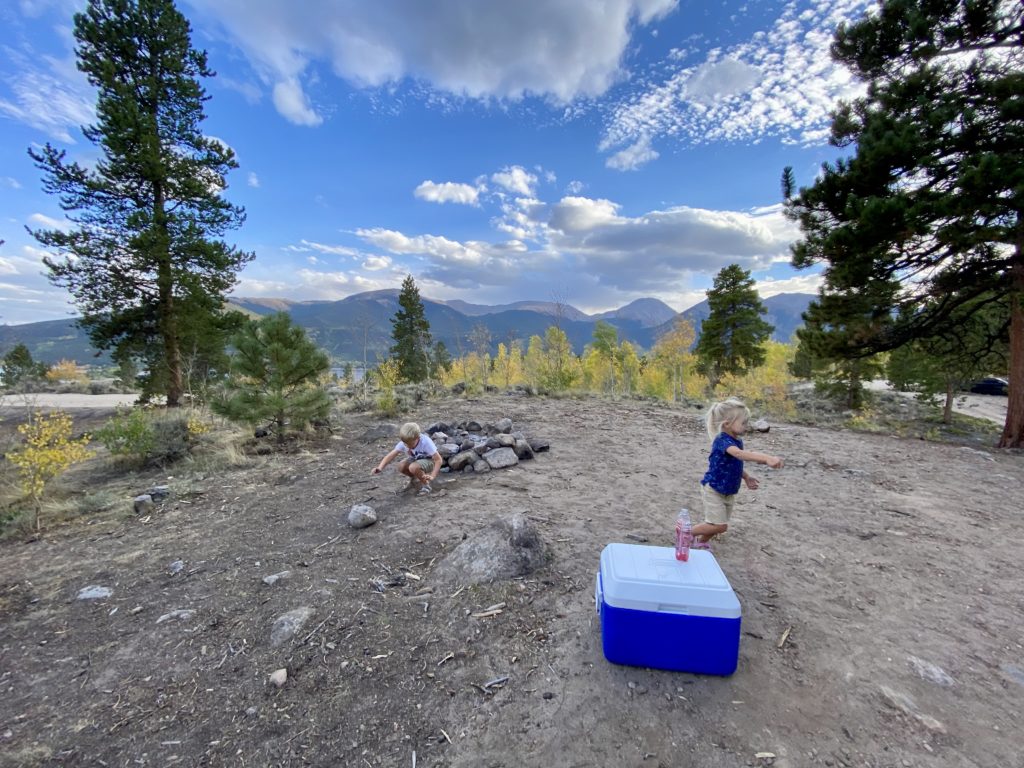 Wee found a beautiful camp site in Twin Lakes near Leadville.
I was very excited that we still had chili left over so we didn't have to cook dinner.
I think fall camping might be my favorite.