It was Cory's birthday and we spent the day sharing his favorite food and celebrating him as much as we could.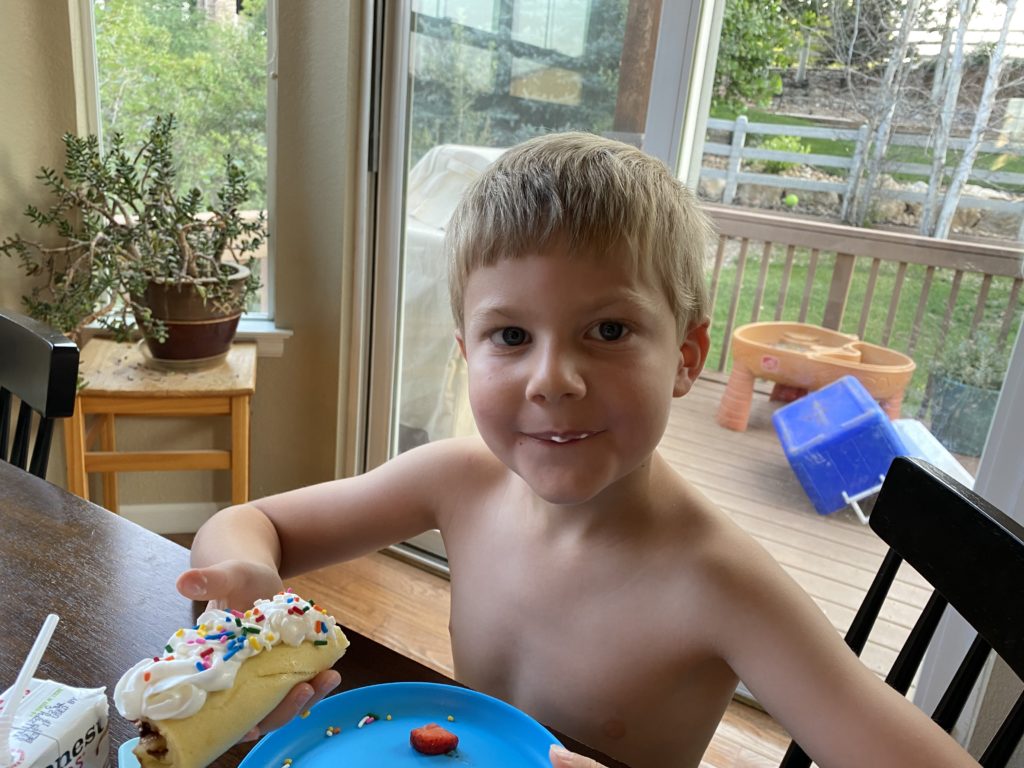 The day started out with crepes with Nutella and strawberries.
The kids approved!
Sadly Cory had to work but we stole him away and took him out to lunch.
Lucky Pie Pizza and very happy kids!
When we got home the kids helped me make a chocolate fudge cake, everyone in my family prefers homemade cakes.
For dinner I made Creamy Shrimp Pasta
Emmy loves when it's someones birthday!
________________________________________________
Does your family prefer homemade or store-bought cakes?