We started our day with a little bit of preschool.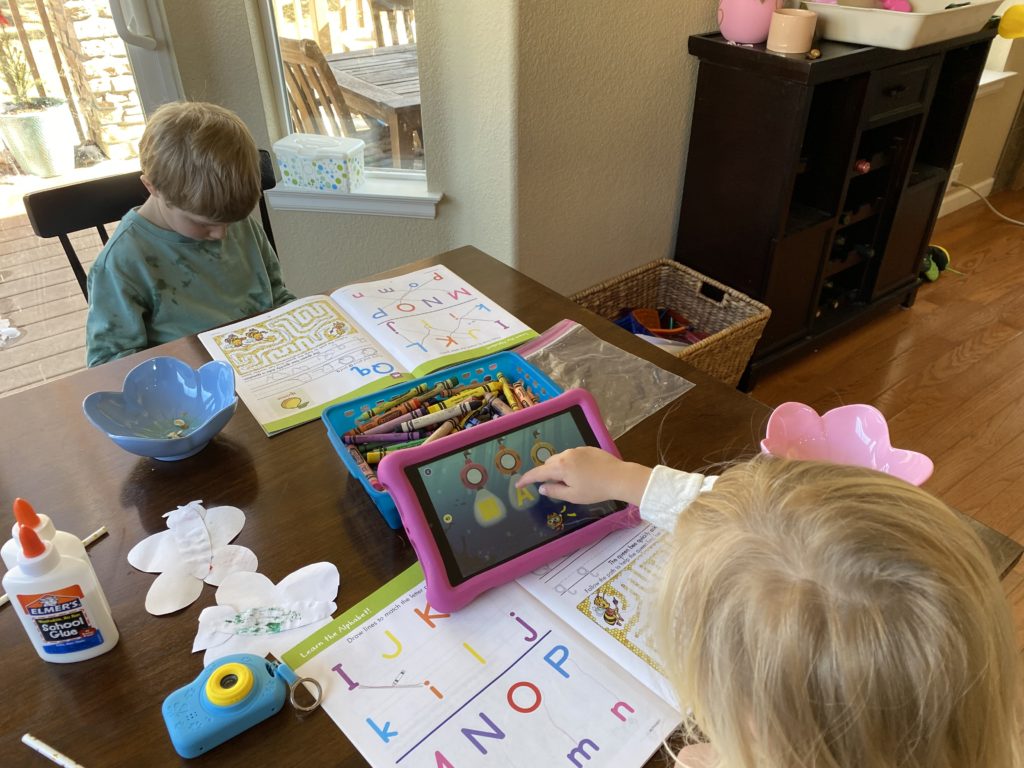 I am loving these quiet mornings with them!
Then we spent some time playing outside, because that's the best part of our day.
We had lunch then dropped Cannon at school.
Emmy and I got to visit the library to pick up some new books.
She spent a long time playing with the baby dolls there which was funny because she never plays with dolls at home.
Then we came home to some happy mail, I got my new Hokas! I love them =)
What shoes are you currently running in?