For our second day in Yellowstone we decided to start before sunrise to get the most out of our day.

We got to see beautiful geysers and waterfalls in the morning chill.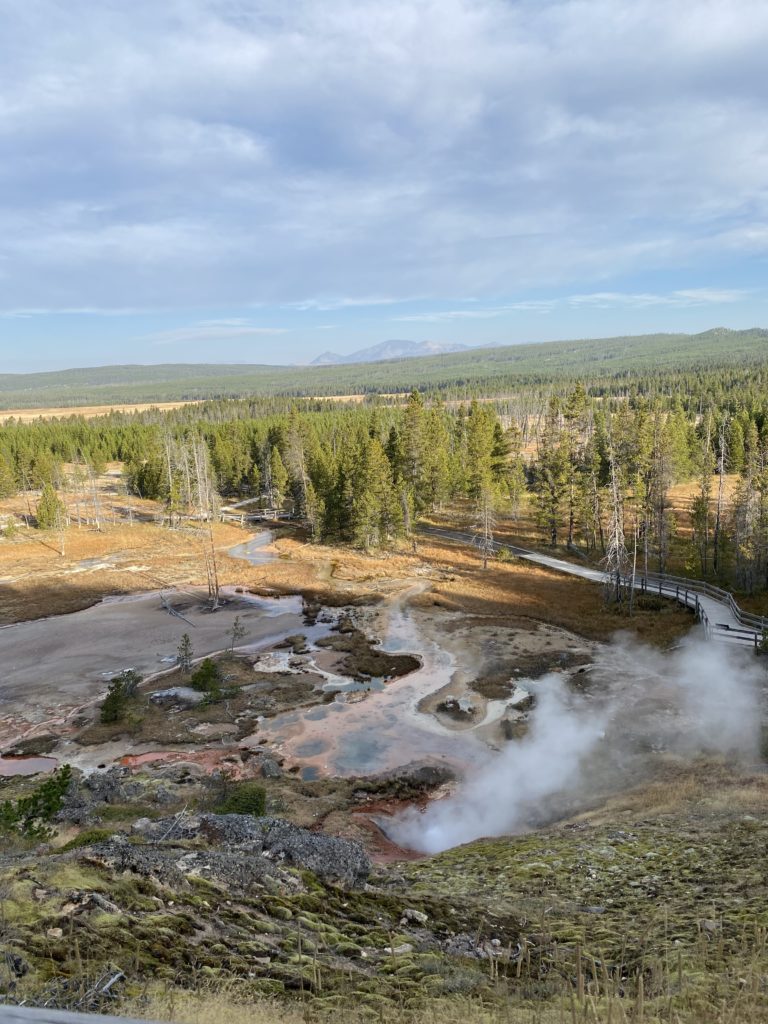 Our next stop was the Grand Canyon of the Yellowstone. The views were breathtaking!

After the canyons we headed north to the Mamouth Hot Springs. The travertine terraces were incredible.

We drove a most of the Loop but the east side was closed so we had to circle back. We saw so many Elk, Bison and Eagles, it was awesome.