We woke up in the morning in Annecy France, right at the base of the French Alps.
This place is seriously stunning, with lots to explore.
The town sits right on the banks of lake Annecy and features lots of canals.
We walked down to the historic part of town and took some time to say hello to friendly French cats.
Emmy especially loves cats.
The color of the water here is unbelievable.
We walked along the canal into old town until we found a little cafe to stop at.
This was definitely what I dreamed of doing when planning our trip to France. We tried the Tartiflette, made with local Reblochon cheese, potatoes, lardons, and onions. It is one of the dishes famous to Annecy that has a lot of Swiss influence.
After eating we continued to walk around old town.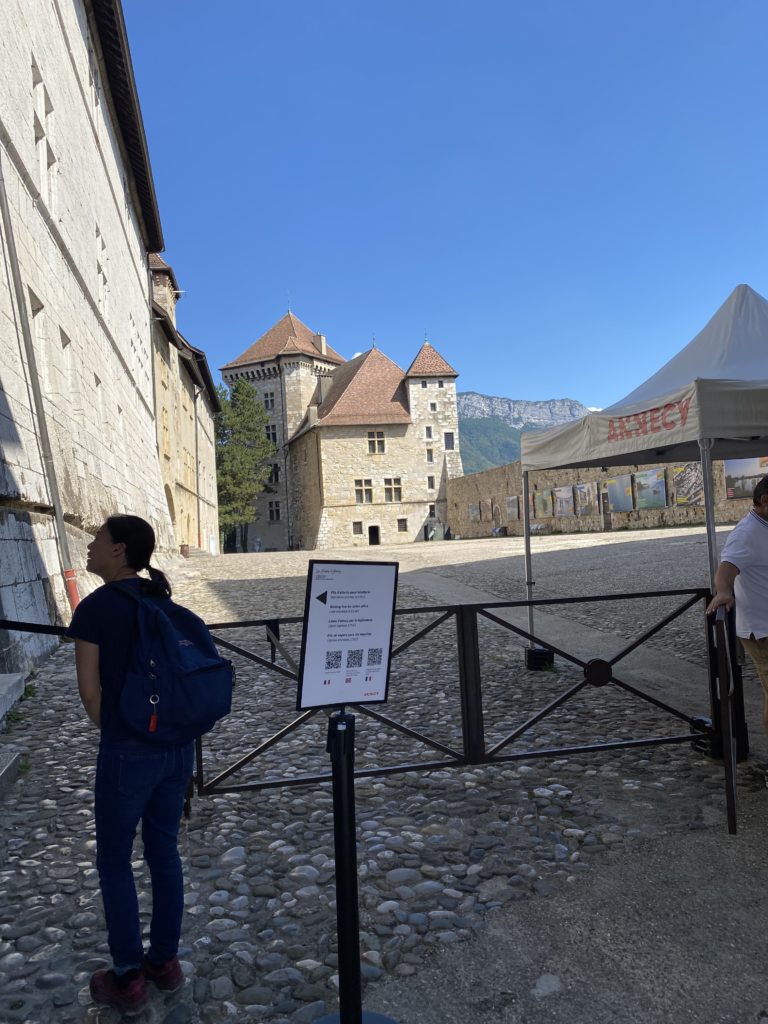 We walked up and explored the famous Annecy Castle then back down to play at a playground in the shadow of medieval churches.
It was a fairly warm day so we needed to stop for ice cream after playing.
Then we made our way back down to the lake where we found a historic carousel.
And then more time at playgrounds, because we are asking a lot of patience and good behavior while we travel and the kids deserve time to play.
French playgrounds are pretty great.
Can't beat the views either!
We spent the rest of the evening at our campground because we had some chores to do.
The kids played on the playground and a few rounds of put-put golf while we cleaned the RV and did a few loads of laundry. Often while traveling in the USA or Europe we will just "wild camp" where it's allowed but since this was near mid trip we needed some services to refill water, dump tanks and do laundry. This little campground in Annecy was so fun and a perfect place to refresh.
We had pizza from a little food truck and tried to get to sleep early because we were getting up before the sun to drive to Chamonix in the morning.