I fell SO lucky that we got to spend the weekend camping up at Blue Lakes near Breckenridge. We found this gem on Campendium and loved camping right around the tree line.
We lugged our tiny trailer up to the top of the dam which was a little sketchy on a narrow road but it was well worth it. The site was large, mostly level and gravel. Great for small trailers, vans or tents. We were joined by a couple other campers each night but there was tons of room!
On the way up we immediately saw Mountain Goats on the road, which was amazing!
We hiked down to Blue Lakes Waterfall which was an easy hike, perfect for our littles.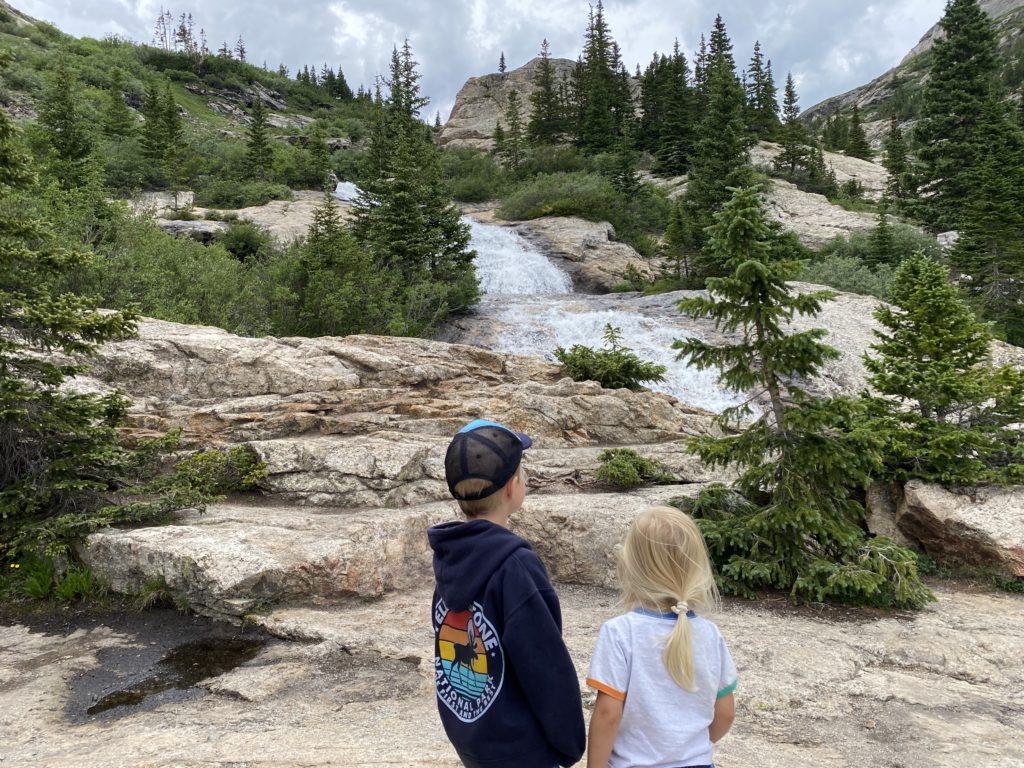 We also hiked up to the upper part of Blue Lakes around the dam.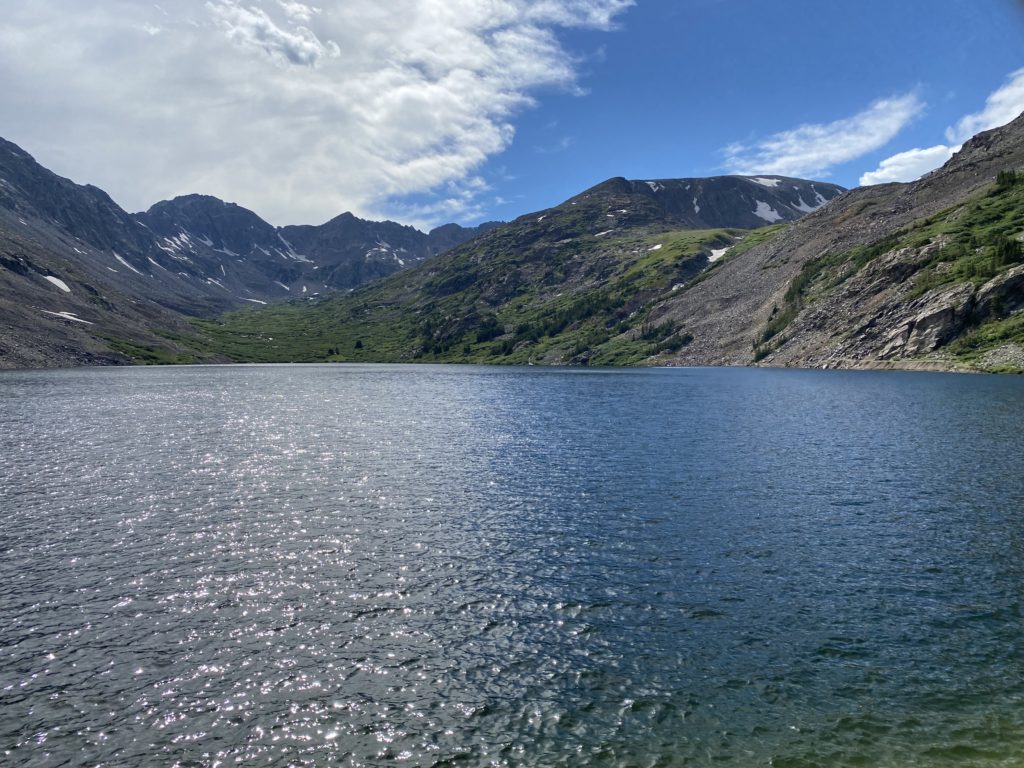 We contemplated summiting Quandary Peak (above 14,000 feet elevation) but decided that was too much for us.
A little way around the lake was enough for us!
The best part was seeing all the Mountain Goats and their babies.
Cory got in some mountain biking and the trails are beautiful for running. The only thing missing is Oxygen!