We had a really amazing day and it has me so excited that summer break is just one month away!
One of our favorite parks that has been closed for Covid recently opened and we were so excited to go spend the morning climbing and sliding!
From the last time we were at this park in 2019.
We had to get some grocery shopping done then we were off to Denver to go to Elitches, our local amusement park.
I needed to provide Pass pictures of the kids…..this is what they gave me LOL.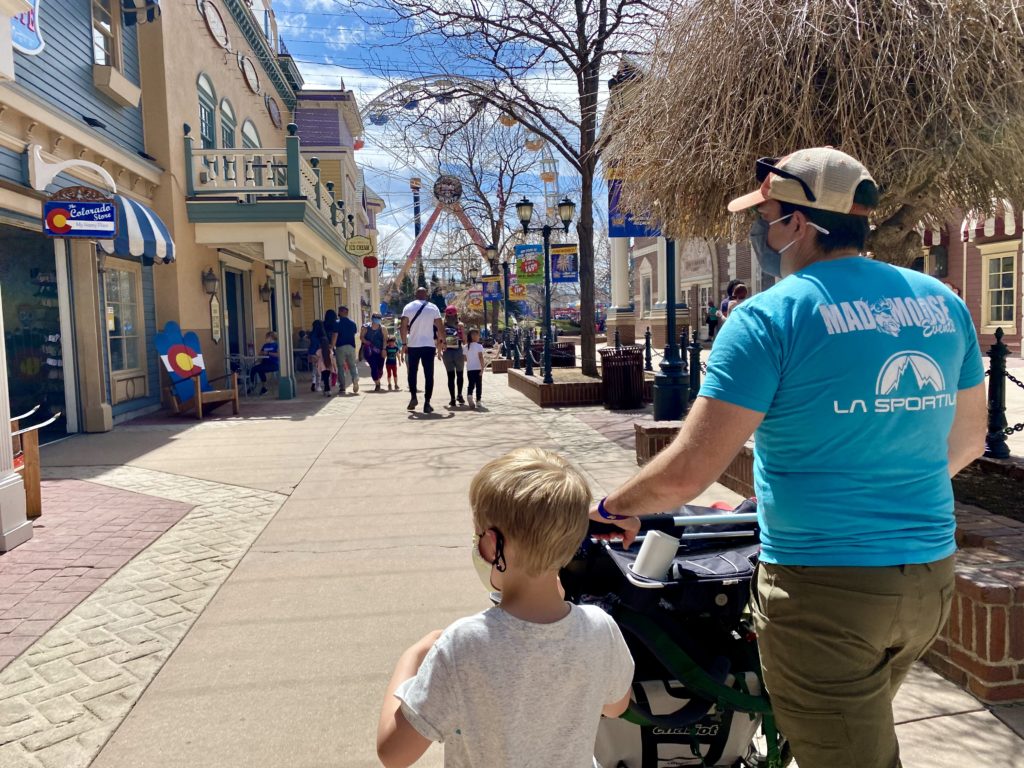 We met some friends and enjoyed a few hours in the park.
We have season passes so I think we will be here a lot this summer. It felt like summer already with almost 80 degree weather.
We enjoyed grilled (veggie) burgers and watermelon on the deck and it was easy to dream of summer time evenings to come.
_____________________________________________________________
Are you looking forward to summer? What is your favorite season?